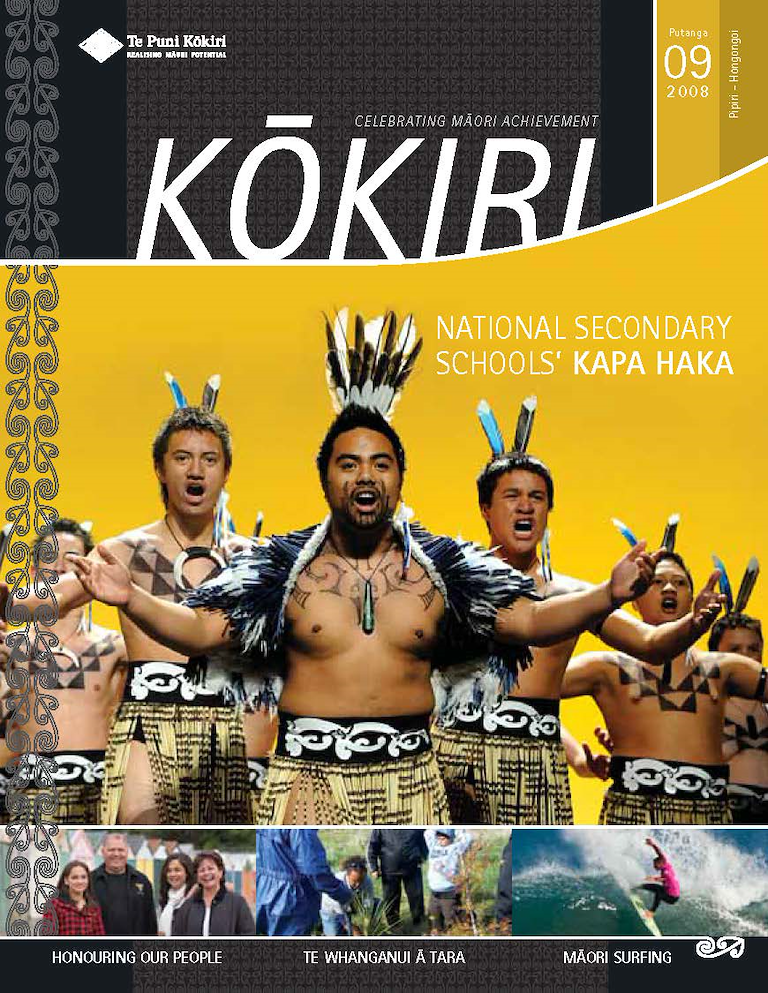 Ngā Rohe
Te Moana ā Toi: Kawerau a Safer Place

Te Puni Kōkiri is supporting Kawerau Blue Light Ventures Inc to make Kawerau a safer place for all.

Te Tai Hāuauru: Kaumātua 60 Plus

Te Puni Kōkiri supported Awa Sports to provide a fun day full of indoor sports and recreation activities for kaumātua.

Takitimu: Takitimu Education

Te Puni Kōkiri has brought together a focus group to discuss mātauranga Māori issues in the Takitimu rohe.

Te Arawa: Climate Change

Recently Te Puni Kōkiri sponsored a forum to discuss climate change and the government's programme to address it and its implications for Māori. George Ria (Ministry of Agriculture and Forestry) and Dick Burgess (Ministry for the Environment) met together with Māori landowners in Rotorua.

Te Tairāwhiti: Te Tairāwhiti Film-making

A number of creative sector workshops, including a short film workshop, have been held in Te Tairāwhiti recently to inspire rangatahi into creative careers.

Te Waipounamu: Kaitiaki Pounamu

Kaitiaki Pounamu Southern Regional Committee is a collaborative project between the seven southern Ngāi Tahu papatipu rūnanga, with the support of Geological and Nuclear Sciences, the Department of Conservation and Te Puni Kōkiri.

Tāmaki Makaurau: Haka in the City

Te Puni Kōkiri recently supported the Tāmaki Makaurau Regional Kapa Haka Competition, which saw four of the region's best roopū qualify for the national competition to be held in Mt Maunganui next year.

Waikato: Waka Launch

One of many highlights at the 150-year celebrations of the Kīngitanga movement recently was the launch of a new waka commissioned to commemorate the ascension of Kīngi Tuheitia to the throne of the Kīngitanga.

Te Tai Tokerau: Project Taunaha

A Te Puni Kōkiri-funded project is helping Ngāti Hine landowners to address natural and cultural sustainability issues in their whenua. Project Taunaha allows landowners to better understand the characteristics of their whenua.

Te Whanganui ā Tara: Te Iwi o Ngāti Tukorehe

A humble marae is aiming to grow one million native plants as part of their cultural strategy. Tukorehe marae, on state highway one just south of Levin, is on target to meet this goal. It is part of their Te Hākari Wetlands Project, which aims to re-establish traditional wetlands within the boundaries of Ngāti Tukorehe to their former glory as a pātaka kai for Ngāti Tukorehe today and into the future.
Main Feature
National Secondary Schools' kapa haka

Te Piringa, from Manawatu/Horowhenua, has won the overall aggregate title at the National Secondary Schools' Māori Performing Arts Competition 2008.

The Language of Kapa Haka

When 36 kapa haka groups took to the stage for the National Secondary Schools' Māori Performing Arts Competition 2008 and more than 200 kaumātua took to the stage for Matariki celebrations at Te Papa, te reo Māori resonated.

Kaumātua Kapa Haka

There was a rare opportunity for the public to see kaumātua performing original compositions from iconic Māori composers.
Te Ao Māori
Ahuwhenua Finalists

The other two finalists in the competition were: the Parekarangi Trust and the Hauhungaroa Partnership.

Couple Wins Coveted Māori Dairy Award

Nearly 20 years ago Dean and Kristen Nikora left their town jobs to go dairy farming. They worked their way up from farm labouring, through to share milking, working in a 50/50 partnership and owning their own farm.

Don't Doze and Drive

Driver fatigue is recognised as one of the three major contributors to road crashes in New Zealand and Māori are twice as likely to die as non-Māori.
In Business
Riding business success

James Hammond of Ngāti Toa is riding a wave of business success after purchasing his first scooter a couple of years ago.
Special Feature
Making a difference in the world

Mention Afghanistan and people tend to think of the Taliban, an inhospitable climate and equally rugged terrain.

Keeping it in the whānau

It's all about whānau for Corporal John Tepania (Ngāti Kahu, Ngāpuhi), who joined the Royal New Zealand Air Force (RNZAF) in 2001 at the age of 20.

Our Warriors of the land, sea and air

Māori in New Zealand's Defence Forces have a long and proud tradition.

A Force for Tikanga Māori

Karauria Hoera Paki Ruru (Te Aitanga-ā-Māhaki, Te Whānau-ā-Taupara), a Combat System Specialist for the Royal New Zealand Navy (RNZN), says the Navy has provided overseas adventure.
Creative New Zealand
Te Huringa makes its points

A stroll through the Te Huringa/Turning Points art exhibition is like taking a travelator back through a pictorial history of Aotearoa.