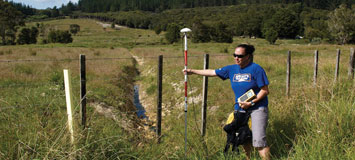 A Te Puni Kōkiri-funded project is helping Ngāti Hine landowners to address natural and cultural sustainability issues in their whenua. Project Taunaha allows landowners to better understand the characteristics of their whenua.
Armed with a range of information, owners can make better-informed decisions on any economic and commercial opportunities, or respond to conservation issues, such as preservation of natural resources like rongoa sites, says Ngāti Hine Health Trust project manager Jonette Chapman.
For further information, contact Jonette Chapman at Ngāti Hine Health Trust 09 404 1551 or email jonette@nhht.co.nz.