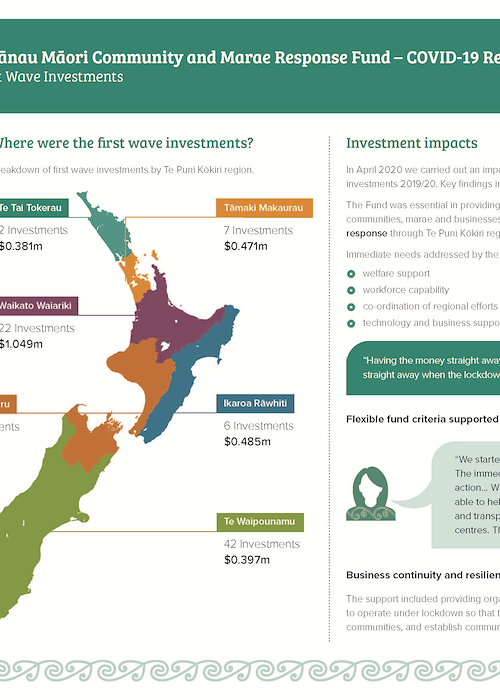 COVID-19 community and marae response fund – factsheet
The Whānau Māori Community and Marae Response Fund was launched on 24 March 2020 to support whānau, communities, marae and businesses affected by the COVID-19 pandemic. This factsheet covers the first wave of investments (as at 8 April 2020)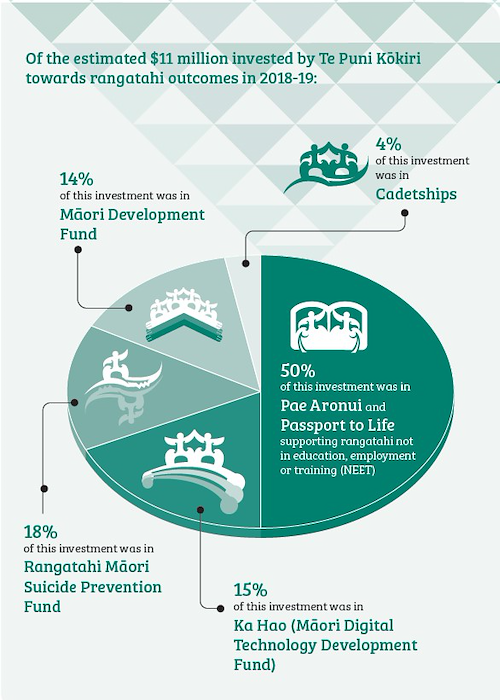 Rangatahi Leadership and Development factsheet
Published: 24 February 2020
Te Puni Kōkiri investments support rangatahi leadership and development. We invest in initiatives that equip our future leaders to contribute to their communities, take on leadership positions and thrive.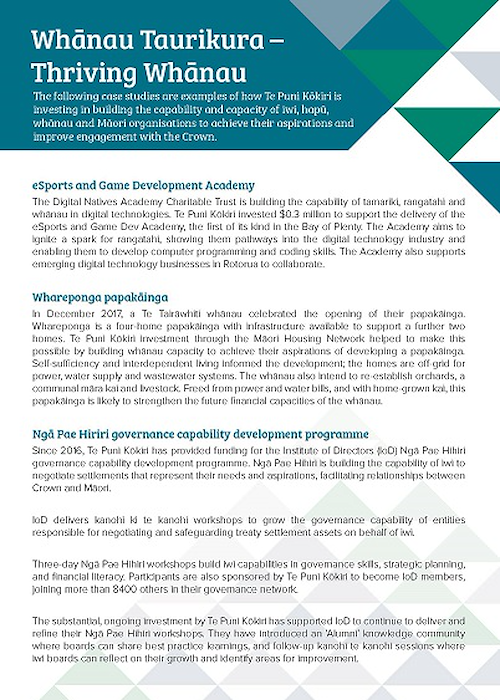 Capability and Capacity Building Factsheet
Published: 25 October 2019
Te Puni Kōkiri seeks to expand opportunities for whānau, hapū and iwi for social and economic prosperity. We fund a range of initiatives designed to strengthen capability and capacity development to assist whānau to gain the skills, knowledge and confidence to achieve their aspirations and build strong, resilient communities.