Waikato-Waiariki
There are four Te Puni Kōkiri Offices in the Waikato-Waiariki region. These are Hamilton, Rotorua, Tauranga and Whakatāne.
Office locations
Our offices can be reached via contact details below.
Our Rohe
Waikato-Waiariki is a combination of three regions, Waikato, Te Arawa and Te Moana a Toi.
Waikato-Tainui rohe extends from the Bombay Hills and Port Waikato in the north, along the western coastline south to Mokau, eastward embracing the King Country, through to the Kaimai Ranges, the Hauraki plains and returning northwards to the Coromandel Peninsula.
Moving east across the Mamaku and Kaimai ranges, it encompasses Te Moana a Toi through to Wakatiri – the furthest point East.
The southern boundaries are at Titiraupenga (Pureora-Western Bays, Taupō) to Titi o Kura (the peak at the beginning of Kaweka Range near Te Haroto, Napier/Taupō Highway).
Regional Director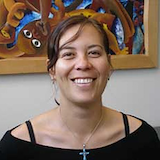 Ataraita Jacob
Acting Regional Director
Iwi in our Region
There are 27 iwi represented in Waikato-Waiariki region:
Hauraki
Maniapoto
Raukawa
Waikato
Ngāti Tūwharetoa
Ngāti Whakaue
Ngāti Pikiao
Ngāti Mākino
Tūhourangi
Tapuika
Ngāti Rangiwēwehi
Ngāti Rangitihi
Waitaha
Ngāti Rangiteaorere

Ngāti Rongomai

 Ngāti Uenukukopako

Ngāti Tarawhai

Ngāti Tahu
Ngāi Te Rangi
Ngāi Tūhoe
Ngāti Ranginui
Ngāti Manawa
Ngāti Pūkenga
Ngāti Whare
Te Whakatōhea
Ngāi Tai
Ngāti Awa
Te Whānau ā Apanui
Ngāti Hauā
Te Arawa River Iwi (made up of Ngāti Tahu-Ngāti Whaoa; Ngāti Kearoa-Ngāti Tuara; Tuhourangi-Ngāti Wahiao)
(http://www.tarit.co.nz/)
Ngāti Koroki Kahukura.
The iwi listed have been sourced through a directory of iwi and Māori organisations, Te Kāhui Māngai, and our regional offices. The iwi listed do not necessarily reflect the views of Te Puni Kōkiri. Please do not hesitate to contact us if you have any queries.
About Te Kāhui Māngai
Te Kāhui Māngai (Directory of Iwi and Māori Organisations) gives information on iwi identified in the Māori Fisheries Act 2004, and those iwi/hapū that have begun the process of negotiating settlement of their historical Treaty of Waitangi claims; and mandated Iwi Organisations to represent these iwi/hapū that have been recognised by the New Zealand Government.
You can view Te Kāhui Māngai here http://www.tkm.govt.nz/
Iwi radio stations
Local events and updates
Latest events and updates for this section are listed below.
Young whānau writing their own narrative on home ownership

As a young person today, Aaliyah Armstrong says you don't have to listen too hard to hear a recurring narrative about the housing market.

Fixing up the whare for a further 50 years

Sitting outside the house her grandfather bought more than 50 years ago, Muri Rata smiles in the morning sun.

Seeing the gold in kiwifruit

The origins of the Māori kiwifruit industry

Māori horticulture pioneers, Kihi and Maria Ngatai planted the first kiwifruit vines in the Tauranga region more than forty years ago. The whānau forged the way for Māori involvement in the kiwifruit industry.

Koeke supporting each other ā hinengaro, ā wairua, ā tīnana

Taking up the ukulele for the first time, getting tips on using mobile devices and making new friends are just a few of the benefits of a programme for Rotorua koeke run by Tā Taipakeke Trust.