There are four Te Puni Kōkiri regional offices in the Waikato-Waiariki region. These are Hamilton, Rotorua, Tauranga and Whakatāne.
What's on this page?
Office locations
Our offices can be reached via contact details below.
Our rohe
Waikato-Waiariki is a combination of three regions, Waikato, Te Arawa and Te Moana a Toi.
Waikato-Tainui rohe extends from the Bombay Hills and Port Waikato in the north, along the western coastline south to Mokau, eastward embracing the King Country, through to the Kaimai Ranges, the Hauraki plains and returning northwards to the Coromandel Peninsula.
Moving east across the Mamaku and Kaimai ranges, it encompasses Te Moana a Toi through to Wakatiri – the furthest point East.
The southern boundaries are at Titiraupenga (Pureora-Western Bays, Taupō) to Titi o Kura (the peak at the beginning of Kaweka Range near Te Haroto, Napier/Taupō Highway).
Regional Director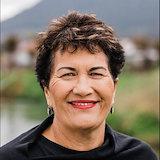 Rachel Jones
Regional Director
Iwi in our region
There are 27 iwi represented in Waikato-Waiariki region:
Hauraki
Maniapoto
Raukawa
Waikato
Ngāti Tūwharetoa
Ngāti Whakaue
Ngāti Pikiao
Ngāti Mākino
Tūhourangi
Tapuika
Ngāti Rangiwēwehi
Ngāti Rangitihi
Waitaha
Ngāti Rangiteaorere

Ngāti Rongomai

Ngāti Uenukukopako

Ngāti Tarawhai

Ngāti Tahu
Ngāi Te Rangi
Ngāi Tūhoe
Ngāti Ranginui
Ngāti Manawa
Ngāti Pūkenga
Ngāti Whare
Te Whakatōhea
Ngāi Tai
Ngāti Awa
Te Whānau ā Apanui
Ngāti Hauā
Te Arawa River Iwi (made up of Ngāti Tahu-Ngāti Whaoa; Ngāti Kearoa-Ngāti Tuara; Tuhourangi-Ngāti Wahiao)
(http://www.tarit.co.nz/)
Ngāti Koroki Kahukura.
The iwi listed have been sourced through a directory of iwi and Māori organisations, Te Kāhui Māngai, and our regional offices. The iwi listed do not necessarily reflect the views of Te Puni Kōkiri. Please do not hesitate to contact us if you have any queries.
About Te Kāhui Māngai
Te Kāhui Māngai (Directory of Iwi and Māori Organisations) gives information on iwi identified in the Māori Fisheries Act 2004, and those iwi/hapū that have begun the process of negotiating settlement of their historical Treaty of Waitangi claims; and mandated Iwi Organisations to represent these iwi/hapū that have been recognised by the New Zealand Government.
You can view Te Kāhui Māngai here https://www.tkm.govt.nz/
Iwi radio stations
Local news and stories
Read our latest news and stories for this region.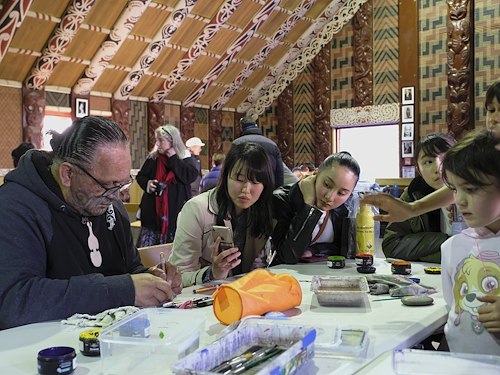 Matariki stars bring our communities together
As Aotearoa gears up to celebrate its first Matariki public holiday on Friday, Te Puni Kōkiri reflects on this significant kaupapa for Māori that it has always supported.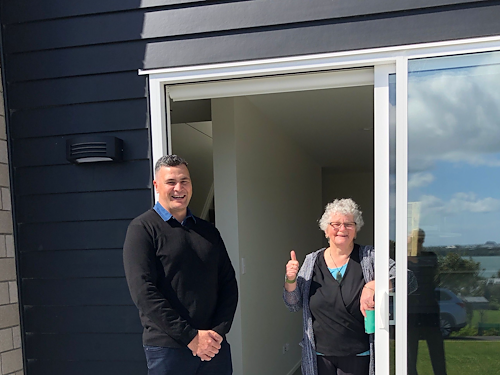 Māori housing: Whānau enjoying papakāinga life in Tauranga Moana
On a sloped section surrounded by orchards, overlooking Rangataua Bay in Tauranga, sit nine new whare all part of the Ranginui 12 Trust papakāinga.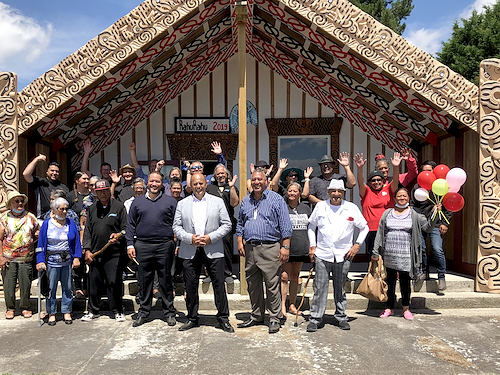 Papakāinga projects underway in Reporoa
The Government is supporting a new papakāinga development in the rural community of Reporoa.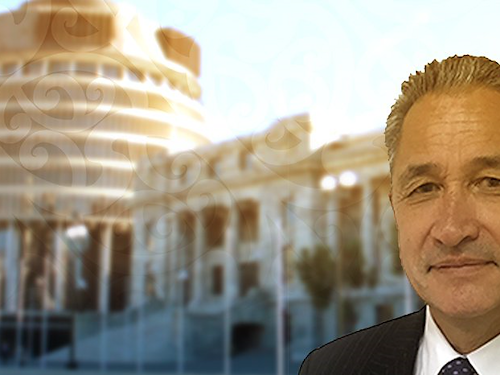 Ngā Ara Whakatupuranga | Strengthening Māori leadership in the public service
Te Puni Kōkiri and Te Ope Kātua (NZDF) have joined forces for a second year to tautoko their service personnel as they shed the uniform for civilian life.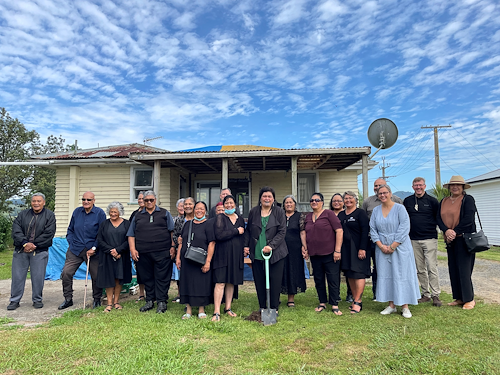 Three new papakāinga under construction in Ngāruawāhia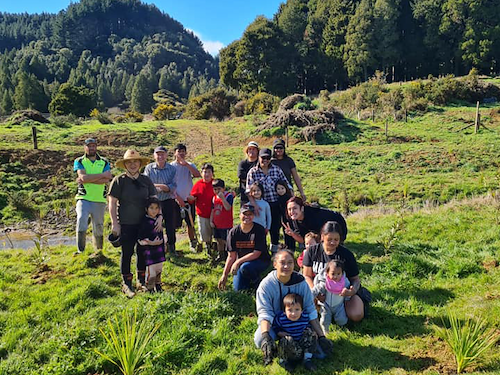 Waikato land owners have big dreams for their whenua Māori
Nestled in the Waikato foothills of Waitetuna, sits Aramiro Ahu Whenua Trust, who are looking to develop their ancestral lands into an agricultural enterprise in the hopes to own their supply chain.