Ikaroa-Rāwhiti
There are two Te Puni Kōkiri Offices in the Ikaroa-Rāwhiti region. These are in Gisborne and Hastings.
Office locations
Our offices can be reached via contact details below.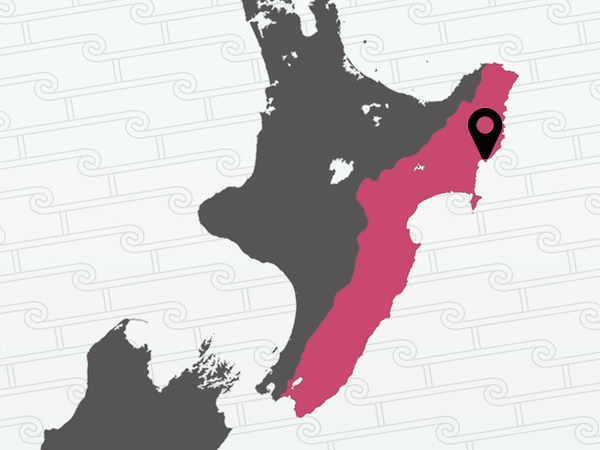 Gisborne
Address

Te Puni Kōkiri House
299 Gladstone Road
Gisborne 4010
Postal address

PO Box 140, Gisborne 4040
P:

E:

F:

0800 875 329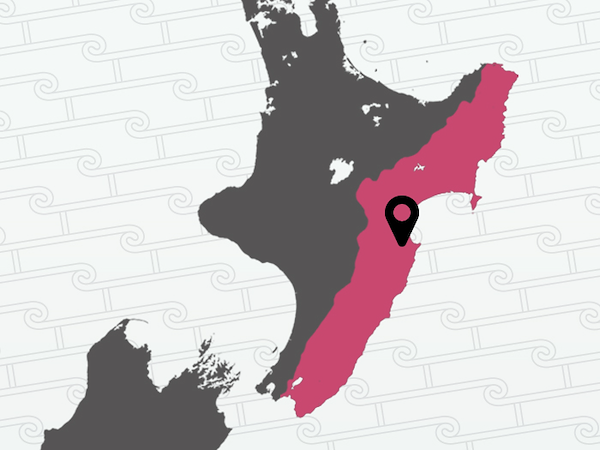 Hastings
Address

Ground Floor
Taikura House
304 Fitzroy Avenue
Hastings 4122
Postal address

PO Box 1440, Hastings 4156
P:

E:

F:

0800 875 329
Our Rohe
Ikaroa-Rāwhiti is the combination of the two former Te Puni Kōkiri regions Te Tairāwhiti and Takitimu.
The rohe begins north at Potikirua and ends south in the Wairarapa. West it runs inland to Matawai and down to the Tararua and Ruahine ranges.
It encompasses the Tūranganui-a-Kiwa, Te Matau-a-Māui and Wairarapa.
Regional Manager
Mere Pohatu
Regional Manager, Ikaroa-Rāwhiti
Mere has been a public servant all of her working career with the last 23 years as Te Puni Kōkiri Regional Manager for Ikaroa-Rāwhiti. Although being a public servant wasn't her first career choice.
Iwi in our Region
There are 12 iwi represented in Ikaroa-Rāwhiti region:
Ngāti Porou
Te Aitanga A Māhaki
Rongowhakaata
Ngāi Tamanuhiri
Ngaariki Kaiputahi
Rongomaiwāhine
Ngāti Kahungunu ki te Wairoa
Ngāti Ruapani
Ngāi Tūhoe
Ngāti Kahungunu
Rangitāne
Ngāti Kahungunu ki Wairarapa.
The iwi listed have been sourced through a directory of iwi and Māori organisations, Te Kāhui Māngai, and our regional offices. The iwi listed do not necessarily reflect the views of Te Puni Kōkiri. Please do not hesitate to contact us if you have any queries.
About Te Kāhui Māngai
Te Kāhui Māngai (Directory of Iwi and Māori Organisations) gives information on iwi identified in the Māori Fisheries Act 2004, and those iwi/hapū that have begun the process of negotiating settlement of their historical Treaty of Waitangi claims; and mandated Iwi Organisations to represent these iwi/hapū that have been recognised by the New Zealand Government.
You can view Te Kāhui Māngai here http://www.tkm.govt.nz/
Iwi radio stations
Radio Ngāti Porou
Tūranga FM
Radio Kahungunu
Local events and updates
Latest events and updates for this section are listed below.
Sorted Kāinga Ora: Empowering whānau to realise their housing aspirations

Laurae Blake and her whānau have changed the way they think about money since completing the Sorted Kāinga Ora programme. The solo mother of two daughters, aged seven and 13, has spent eight weeks gaining tools to help realise her housing aspirations.

 To view the video on Sorted Kāinga Ora click here.

Waka ama programme promoting wellbeing for Tairāwhiti rangatahi and whānau

The six-week wellbeing programme provided 18 waka ama teams and their supporting whānau with nutrition, training, and wānanga activities that promoted healthy living, eco-living and cultural connectedness.

Doors open to new papakāinga in Wairarapa

A new papakāinga housing development has opened its doors in Wairarapa for the descendants of Hurunui-o-Rangi Marae, located 10km east of Carterton.

Whānau wellbeing behind urban Hastings papakāinga

The importance of whānau could not be more evident than at a new papakāinga in Hastings.

The Tawhai whānau have traversed a significant journey to realise the aspirations of their parents, Te Hore and Ngaikiha Tawhai, by developing a legacy for future generations including more than 100 tamariki and mokopuna.

Te Tairāwhiti drivers become legal beagle

More than 50 whānau and rangatahi completed their restricted or full licenses with help through the Tairāwhiti REAP Graduated Driver Licencing programme. It was the fourth intake of students since the programme started in 2017.