Over many years our research work has helped inform us and others on the best ways to support Māori development. In this section you can search our publications by subject matter or publication date.
Recent Documents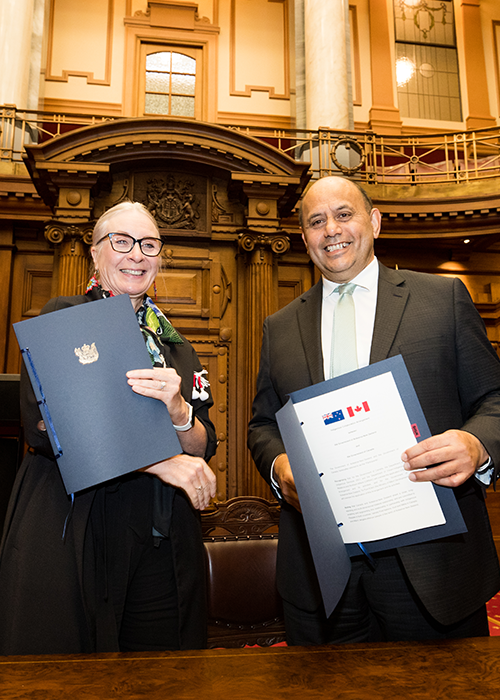 ICA between New Zealand and Canada
Published: 28 September 2022
In August 2022, Minister for Māori Development Hon Willie Jackson and Canadian Minister of Indigenous Services Hon Patty Hajdu signed an Indigenous Collaboration Arrangement between the governments of Aotearoa-New Zealand and Canada.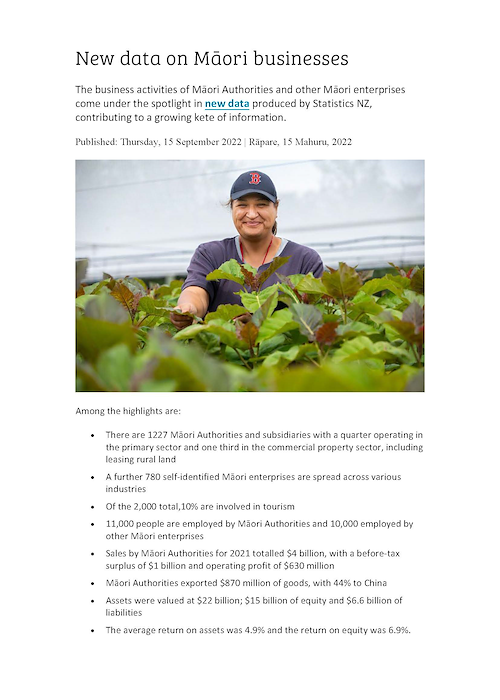 New data on Māori Business
Published: 16 September 2022
The business activities of Māori Authorities and other Māori enterprises come under the spotlight in new data produced by Statistics NZ, contributing to a growing kete of information.