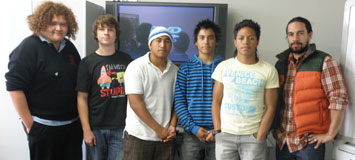 A number of creative sector workshops, including a short film workshop, have been held in Te Tairāwhiti recently to inspire rangatahi into creative careers.
The Tairāwhiti short film workshop was held at Te Puni Kōkiri in Gisborne and was facilitated by Pita Turei, CEO of Ngā Aho Whakaari (Māori in Film, Video and Television).
Māori film-maker and Ngā Aho Whakaari Board member Tearepa Kahi was on hand to share his experience with more than 20 attendees.