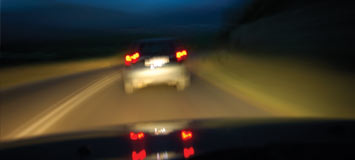 Driver fatigue is recognised as one of the three major contributors to road crashes in New Zealand and Māori are twice as likely to die as non-Māori.
A publication released recently aims to educate the public about the dangers of "drowsy driving" on Aotearoa roads. In the Blink of An Eye – A Drowsy Driving Handbook was created by sleep safety researcher and campaigner Martin Jenkins, who established the AKILLA® Sleep Safety Educational Campaign several years ago.
This educational guide presents the facts on drowsy driving and what can be done to address this "silent killer" on the roads.
"Māori are almost twice as likely as non-Māori to die on the roads (on a per capita basis), and a recent medical study shows that they are three times more likely than non-Māori to suffer from the sleep medical disorder Obstructive Sleep Apnoea, which significantly increases the risk of a drowsy driving crash," says Martin Jenkins.
"Driver fatigue is a huge issue for New Zealanders that has gone 'under the radar'. Internationally it is second equal to drink driving as a cause of road crashes," he says.
Most drowsy driving crashes are due to "sleep deprivation" – caused by the loss of (one or more nights') sleep, sleep debt build-up, poor quality sleep or a sleep medical disorder.
Potential scenarios identified in the book that may induce driver fatigue include driving after a plane flight or driving while on medication. Steps to avoid or minimise risks of becoming a drowsy driver are also identified.
Martin Jenkins believes that creating more awareness about this issue will help combat drowsy driving. "We are losing a lot of young people through drowsy driving, which is causing trauma and great pain unnecessarily."
It is sad to say that very few Māori have been educated on the drowsy driving countermeasure of "power napping", or know what a "micro-sleep" is.
Kōkiri has two copies of In the Blink of An Eye – A Drowsy Driving Handbook to give away. To enter for your chance to win a copy please email your drowsy driving story to Martin Jenkins at akilla@paradise.net.nz