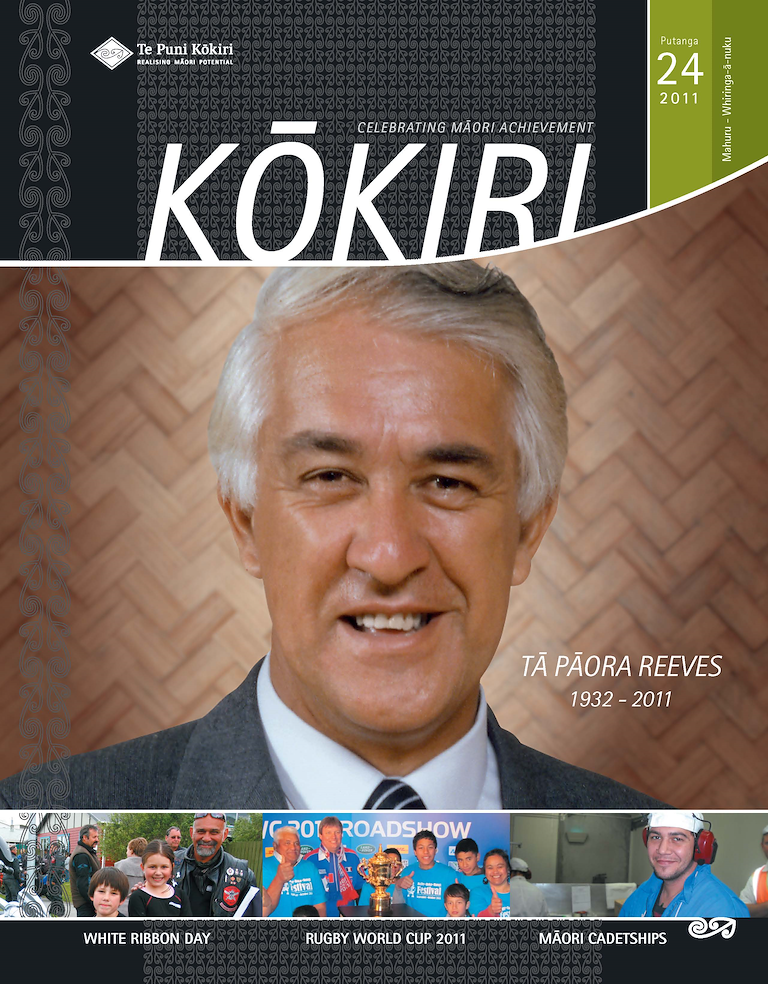 Ngā Rohe
From waka to haka - Te Taitokerau has it covered

Taitokerau iwi leaders heard all about Waka Māori at a meeting in Whāngārei.

'Qualmark marae stay experience' grading - marae as commercial accommodation

Te Puni Kōkiri has worked closely with Qualmark to implement the 'Qualmark Marae Stay Experience' grading for marae accommodation.

Waikato: Marae seminars

The Waikato Raupatu Lands Trust invited Te Puni Kōkiri Waikato to present at the Marae Seminar Series.

Te Moana a Toi:Huria Marae has rugby world cup opportunities in their sights

When the Rugby World Cup tournament arrives in Te Moana ā Toi, the unique culture and manaakitanga of Ngāi Tamarāwaho will be ready for international exposure.

Te Arawa: Māori2011.com promotes Waiariki and Bay of Plenty business

A new website has been launched to promote Māori services and products within the Waiariki and Bay of Plenty regions.

Te Tairāwhiti: Regional Leadership group takes Whānau Ora to the East Coast

The Tairāwhiti Whānau Ora Regional Leadership Group (RLG) has presented to over 400 people since taking information about the Whānau Ora kaupapa out to their community.

Takitimu: Ngāti Kahunungunu, Rugby Haka Hangi

Ngāti Kahungunu's Te Rangi Huata has been busy organising a rohe wide festival of rugby activities for locals and visitors alike.

Te Tai Hauāuru: Taranaki - Getting ready to crank it

New Plymouth is gearing up to celebrate the Rugby World Cup in true Taranaki style. And so they should, the Taranaki township hosts three Rugby World Cup matches during September.

Te Whanganui ā Tara: Embrace the essence of Kapiti and Horowhenua

Mauri Manaaki Tāngata is a strategy which co-ordinates a number of marae, Māori business owners and tourism operators looking to make the most of Rugby World Cup.

Te Waipounamu

Te Puni Kōkiri Te Waipounamu supported Ngāi Tahu rūnanga in Christchurch, Dunedin, Invercargill, and Queenstown to make the most of the international showcasing opportunity Rugby World Cup 2011 has to offer.
Main Feature
Tā Pāora Reeves

Kua hinga he tōtara i roto i te waonui a Tāne A tōtara has fallen in the great forest of Tāne
Te Ao Māori
Māori tourism to feature prominently during Rugby World Cup

Tourists arriving in New Zealand for the Rugby World Cup seeking to enjoy Māori culture and tourism won't be disappointed. Māori tourism operators have been collaborating with mainstream tourism operators and Discover Māori, a guide for visitors seeking all things Māori, has been developed to provide tourists with a resource on Māori tourism offerings.

Happy retirement Uncle Bert

He may have been the best-dressed Māori public servant ever; the word 'dapper' certainly springs to mind when you think of Bert Hinganganui Johnson Mackie. He's Uncle Bert to almost everyone, his slight sartorial figure and impish smile have been seen around the halls of Te Puni Kōkiri and several of its predecessors for decades.

NZ defence service medal

Sixty year olds can now apply for the New Zealand Defence Medal. Up until recently the New Zealand Defence Medal's Office was accepting applications for the medal only from ex-service personnel aged 70 and over.Since April when the first applications were called for, over 12,000 applications have been received and over 8,000 medals have been issued.

Waka Māori

For 11 days in October the 'waka themed' events centre Waka Māori will carry the flag for Māori culture on the waterfront on Auckland.

Mana Wahine and the seven sisters

Wahine Māori from around the motu gathered in both Auckland and Wellington last month to celebrate Mana Wahine/He Wāhine Pūmanawa – an annual event on the Ministry of Women's Affairs calendar that recognises the important role and achievements of Māori women as tangata whenua.
Whānau Ora
Whānau Ora in 2011

Twenty-five provider collectives involving more than 150 health and social service providers are beginning work to develop and deliver Whānau Ora.
Rugby World Cup
Let the games begin

There are only days left to go, already most of the teams are here, and tens of thousands of fans who have come to watch the Rugby World Cup 2011 tournament have begun streaming into the country.