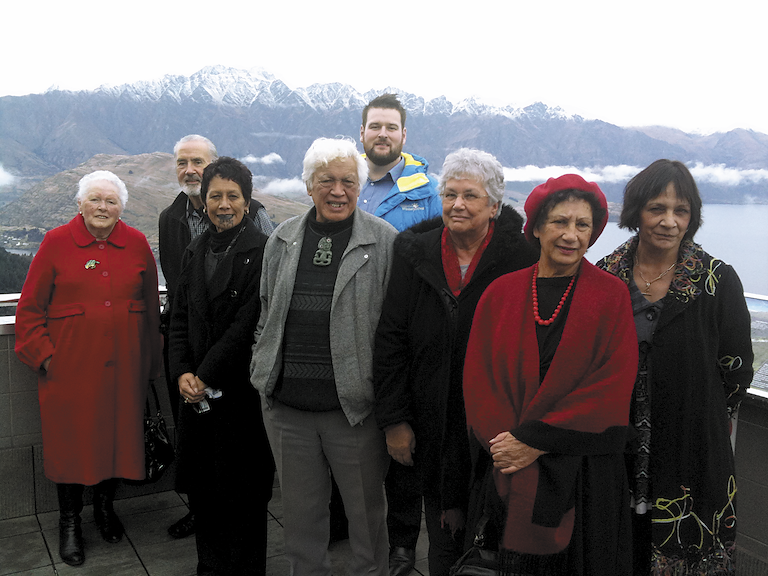 Te Puni Kōkiri Te Waipounamu supported Ngāi Tahu rūnanga in Christchurch, Dunedin, Invercargill, and Queenstown to make the most of the international showcasing opportunity Rugby World Cup 2011 has to offer.
Te Puni Kōkiri is behind Ngāi Tahu's desire to engage in the tournament, and the opportunities it presents for mana whenua to manaaki rugby tourists and showcase iwi to the world.
After the devastating series of earthquakes in Canterbury, the focus for matches, team hosting and welcomes shifted to the southern regions of Te Waipounamu. While it was a huge loss for the Christchurch region, Te Puni Kōkiri has supported an invigorated festival programme in the new Events Village at North Hagley Park, Christchurch.
In partnership with Ngāi Tahu, Te Puni Kōkiri Te Waipounamu has funded Pouwhenua. This project takes the traditional concept of markers on the land and gives it a very contemporary and commercial form in the shape of large billboards.
Five leading Ngāi Tahu artists will create works on the billboards responding to the theme 'Te Haka o Rūaumoko – The Earthquake's Dance.' The theme and resulting billboards will be a bold statement for visitors to the Rugby World Cup Fan Zone.
In Dunedin, Invercargill, and Queenstown, Te Puni Kōkiri has supported southern rūnanga through a range of marae-based and festival events in these centres.
"The Rugby World Cup presents a unique opportunity for Ngāi Tahu to welcome visitors and the eyes of the world to our home, and through our good relationship and support from Te Puni Kōkiri we are putting our best foot forward," says Te Rūnanga o Ngāi Tahu Kaiwhakahaere Mark Solomon.