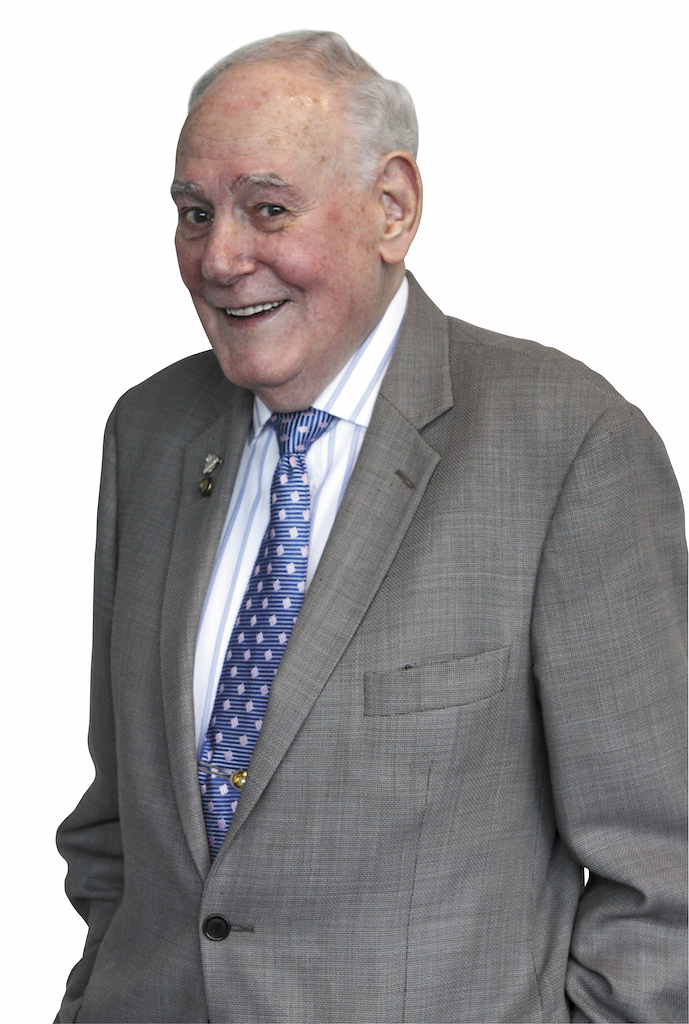 He may have been the best-dressed Māori public servant ever; the word 'dapper' certainly springs to mind when you think of Bert Hinganganui Johnson Mackie. He's Uncle Bert to almost everyone, his slight sartorial figure and impish smile have been seen around the halls of Te Puni Kōkiri and several of its predecessors for decades.
Bert was born in Whangarei in 1933; he grew up in a tent while his father worked on public works jobs in the north during the depression. He whakapapas to Ngāti Wai and Patuharakeke in the north. Bert first got involved with Māori Affairs in the 1960s with trade training and the Board of Māori Affairs. But he had several careers before then starting first as a merchant seaman when he was barely into his teens (1948/49) and then joining the Royal New Zealand Navy – serving from 1949 to 1955. After the navy, he spent time as a police officer (1955-63) before branching out into business as a publican. There he also began mixing with and promoting musicians, like those who went on to play in the now famous Māori show bands.
Bert's retired a few times too, as someone at his latest farewell – on Wednesday 27 July mentioned.
That's when sixty or so of his former workmates, cafeteria card club members and fellow punters, whānau and friends gathered at the Te Puni Kōkiri Nau Mai room for lunch and to wish him a happy retirement. It was an afternoon tinged with happiness, fond memories and laughter; and a little bit of sadness too.
Three of the four former chief executives he'd served with turned up – Sir Wira Gardiner, who Bert recruited into the Māori Affairs area after he resigned as Head of Civil Defence – was master of ceremonies for the occasion. The other two were Sir Tamati Reedy and Kara Puketapu.
Five Ministers or former Ministers came too; the Hon Tariana Turia and Hon Hekia Parata from the present government, the Hon Parekura Horomia and Hon Shane Jones from the last Labour government, and the Rt Hon Winston Peters, who doubled as a former Minister and a nephew.
Two other nephews – Ben and John Paki – along with two of Bert's sisters, his wife Edith and their children, son Rob and daughter Jaydene, and some mokos were part of the whānau contingent.
The invitation to his farewell described him as a living treasure, and the repository of hundreds of gigabytes of institutional knowledge.
Sir Wira referred to Bert's legendary knowledge on a whole range of matters, and Minister Parata, who worked alongside Bert when she was Deputy-Secretary for Policy in Te Puni Kōkiri, commented on his scepticsm about policies preferring instead to get on with fixing whatever needed fixing. She described him as occupying the grey area between policy and politicians, and his ability to get things done.
Another speaker recalled how the Rt Hon Helen Clark when she encountered a problem that needed fixing in Northland, called Te Puni Kōkiri - not to speak to the chief executive - but to 'Uncle Bert'. The problem was sorted.
Bert was a pretty good rugby player in his day too. In his youth he played for the New Zealand Barbarians, the navy, the police and combined services teams. In fact he played in the first New Zealand police team. After he hung up his boots, he put back into the game coaching teams at Takapuna, Ponsonby, Christchurch Boys High and Lincoln University; he managed the 1982 Māori All Black team.
When replying on behalf of the whānau Rob Mackie told a story, which showed Bert's ability to make the best of a bad situation. As well as promoting local acts through his pubs, Bert also brought in international entertainers. One such 'star' was the American singer, Solomon King, who had a worldwide hit called 'She wears my ring'.
It wasn't until Bert had him here and was telling him that he had an hour and a half long show, and that they were both going to make a lot of money, that he discovered Solomon King only had the one song!
They talked through one or two scenarios around the problem, but Bert didn't like any of them. Instead he got the big voiced American into his car and drove him round a whole lot of pubs, got him to sing his one song and while that was happening got money off everyone who was listening and then they took off to the next place. Problem solved.
Bert and Edith will remain in Wellington in their retirement, but daughter Jaydene is planning a road trip, so don't be surprised if they call in on you sometime soon.