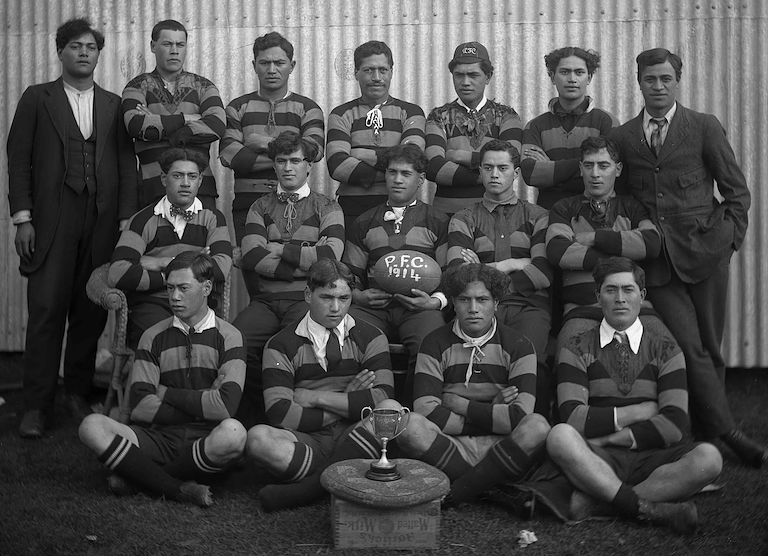 New Plymouth is gearing up to celebrate the Rugby World Cup in true Taranaki style. And so they should, the Taranaki township hosts three Rugby World Cup matches during September.
Puke Ariki Museum is the site of Taranaki's official Fanzone, with the International Village just outside its doors on the Puke Ariki Landing.
The International Village is the result of a partnership between Tihi Ltd. Events and Conferences, and the New Plymouth District Council. The Village will be hosted by Taranaki Māori, and showcase the cultural diversity and creative talent of the Taranaki community.
With an extensive programme of performances, activities and workshops, as well as an expo of Taranaki businesses, products, arts and crafts and kai, visitors to the city will experience the sights, sounds, flavours, and colour of Taranaki.
Inside its doors Puke Ariki will explore Taranaki's long and passionate relationship with rugby in the exhibition 'It's not just a game: Whānau. Whakapapa. Whutupaoro'.
This exhibition is supported by the Taranaki Māori Rugby Football Union (TMRFU) which has been working in partnership with Puke Ariki to present the Taranaki Maōri component of the region's rugby story.
A central feature will be 14 taonga that kōrero across generations and Taranaki whenua, telling the story of segregation, amalgamation, and the eventual integration of Māori rugby. This part of the exhibition will be toured around marae in the region once the exhibition closes.