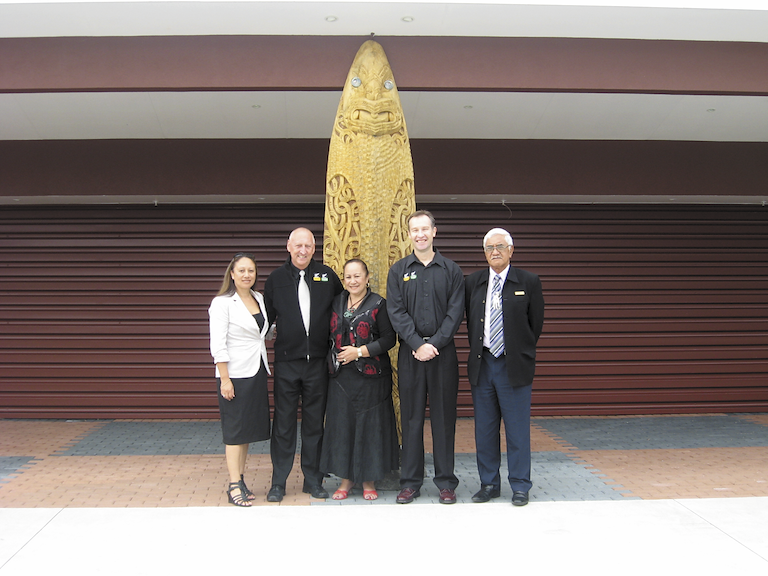 Te Puni Kōkiri has worked closely with Qualmark to implement the 'Qualmark Marae Stay Experience' grading for marae accommodation.
Two marae, Te Hana Te Ao Mārama and Te Māhurehure, each received the grading and a further 15 marae have indicated their interest in being assessed.
Te Puni Kōkiri Tāmaki Makaurau oversaw a pilot implementation programme throughout the Waikato and the Bay of Plenty areas. The grading was completed in April 2011.
The grading is for marae who intend on delivering commercial accommodation, especially to meet demand for unique Māori tourism and accommodation experiences during Rugby World Cup 2011. It will provide visitors and travellers not familiar with marae-styled accommodation with assurance that minimum industry facilities are provided.
Regional Director Pauline Kingi said: "An association with Qualmark opens other tourism promotional channels to marae. Marae with the Qualmark grading will also be promoted through other Te Puni Kōkiri-led initiatives, such as the 'Māori Cultural Accommodation' portal, and 'Discover Māori' projects.
"It is envisaged the initiative will deliver greater access to the tourism market for marae."