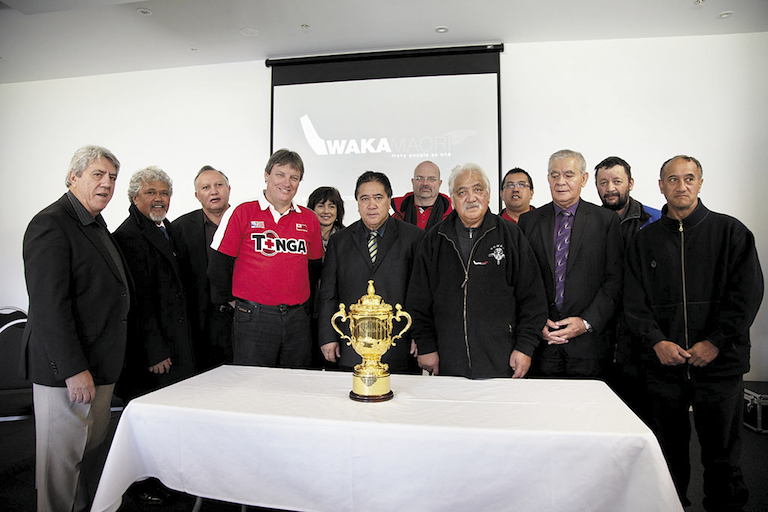 Taitokerau iwi leaders heard all about Waka Māori at a meeting in Whāngārei.
Grant Hawke, chair for the downtown Auckland iwi who created Waka Māori, Ngāti Whātua o Ōrakei, said Waka Māori will be 'manaaki central' when the finals are on in Auckland.
Ngāti Whātua met with Ngā Puhi, Ngāti Hine, other iwi, and Māori business leaders. Waka Māori will provide an opportunity to showcase Māori enterprise from across the country and meet up with potential local and global partners.
Hawke went on to say that with the growth in regional Māori tourism and business ventures, they hope to see people from Northland at Waka Māori. "The north is so close to Auckland, we really need to encourage visitors to think about building a trip to the north into their itineraries.
"We also want iwi and business leaders from around the country to get maximum value out of Rugby World Cup 2011. Coming along to Waka Māori business functions will help open doors, and might just turn up the next big business opportunity for Te Taitokerau."
Te Taitokerau is helping to paint Whangārei red as the region readies itself to host Tonga, Japan and Canada during Rugby World Cup 2011.
The Whero is Red Festival is among 55 events planned for the region in the lead up to the international sporting event.
Organiser Frances Stokes – whose Māori Business Facilitation Service's supported business, Kia Tūpato, was awarded an approved security services provider during the games, says the Festival is about 'site-doing' not just 'sight-seeing'.
Visitors are invited to two local rugby clubs to experience Grassroots Rugby as a club supporter, a Māori marketplace planned alongside the Hātea River, and to take in the sights and sounds of the Super 10 kapa haka competition.
Te Puni Kōkiri's Te Taitokerau Regional Director, Walter Wells, says the event is a great opportunity for whānau to share their knowledge, pride, and experiences with manuhiri through the numerous formal and informal opportunities being created.