The Māori-English Bilingual Signage: A guide for best practice is a resource produced by Te Puni Kōkiri and Te Taura Whiri i te Reo Māori to increase and improve bilingual signage throughout Aotearoa New Zealand.
Last updated: Tuesday, 12 July 2022 | Rātū, 12 Hōngongoi, 2022
What's on this page?
The guide is packed full of good tips on how organisations can engage with Māori communities and support te reo Māori to be more visible through signage.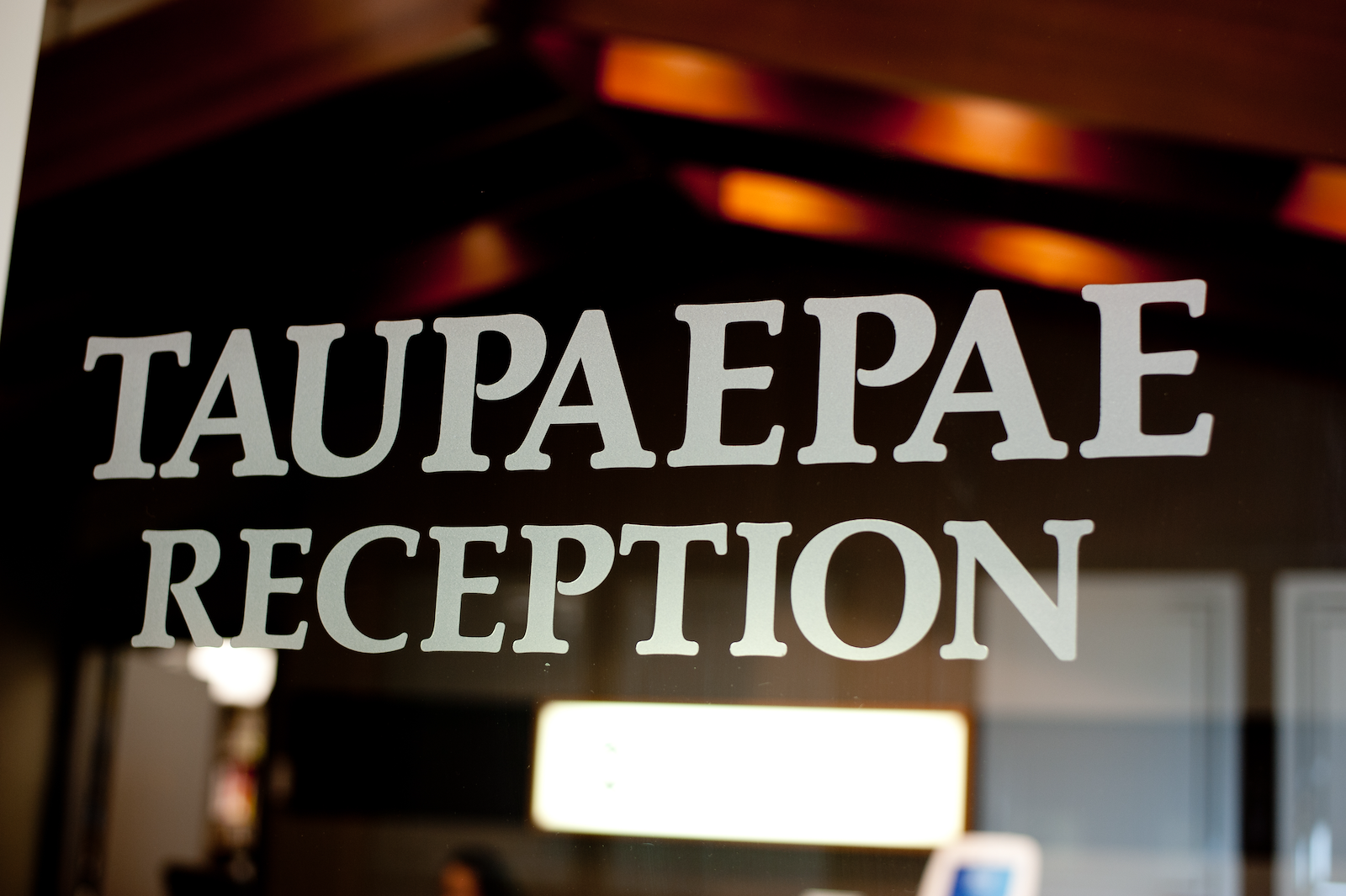 Māori-English Bilingual Signage: A guide for best practice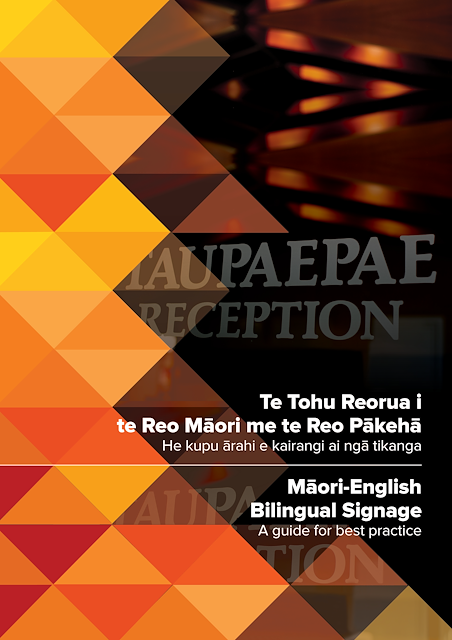 This guide is part of the Government's strategy to help revitalise our taonga, te reo Māori. It includes background information on how and why the guide was developed as well as a quick reference overview and tips to help an organisation develop a Bilingual Signage Action Plan.
The guide was the result of a Cabinet directive and released by the Minister for Māori Development on 9 November 2016.
Media Release: Guide to make Māori language more visible
Principles of Bilingual Signage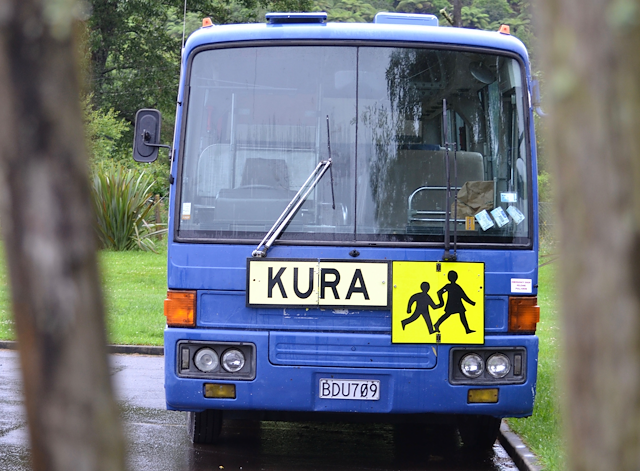 There are four key principles to follow to develop high quality bilingual signage.
Responsive and accessible services
Visibility of language
Equality of language
Quality of language
Download our A3 poster with information about the four key principles to help inform your Bilingual Signage Action Plan [PDF, 157KB].
Design Tips
Several simple DOs and DON'Ts will help organisations meet the four key principles of good quality bilingual signage.
Download our A3 poster of Design Tips for bilingual signs [PDF, 136KB].
Watch the video
Tap along to this classic bilingual song from the Quin Tikis and see how easy it is for anyone to follow bilingual signs.
Thanks to Rim D. Paul and Stebbing Recording Centre / Zodiac Records for the use of this bilingual song Poi Poi Twist.
Take our quiz
This quick and fun quiz will show you how easy it is to follow bilingual signs – even if you don't speak, or are just learning, te reo Māori.
Related News and Stories
Read our latest news and stories for this kaupapa.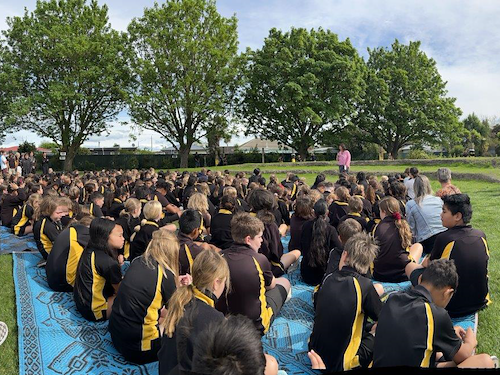 Nurturing whenua and whānau through māra kai
Te Puna Reo o Raparapaririki and Mahora School are using mātauranga Māori and spaces of peace to nurture whenua and nurture whānau through māra kai.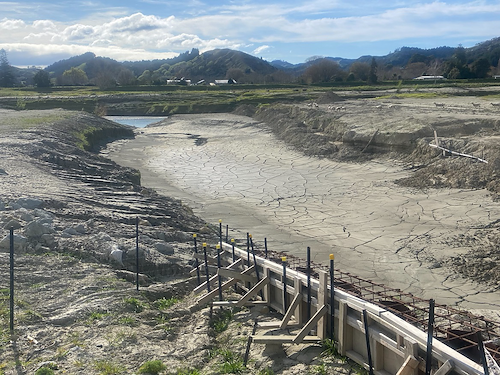 Award-winning Wi Pere farm recovering from Cyclone Gabrielle
An award-winning whenua Māori farm slammed by four-meter-high waves of cyclone debris will recover in a third of the time thanks to Government support.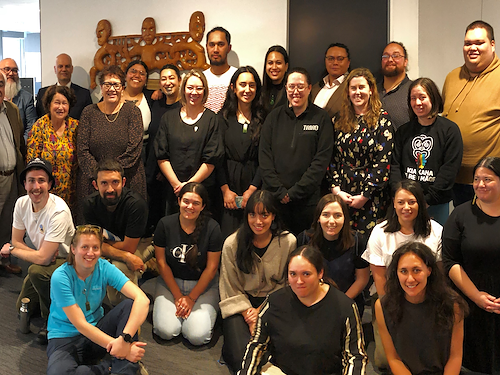 Māori Emerging Leaders Programme
Former Te Puni Kōkiri staff Leith Comer, Rachel Jones, and Mere Pohatu imparted their wisdom and experience onto a new group of public servants.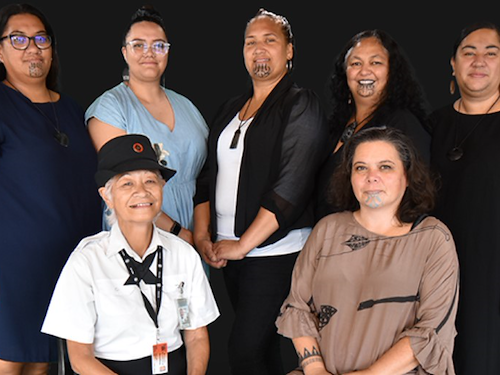 Matakaoa 'Immunity Community' Wins New Zealand Community of the Year
The Matakaoa community from the top of Te Tai Rāwhiti have been named this year's winner of Ngā Pou Whirinaki o te Tau – NZ Community of the Year award.
The award recognises the excellence, innovation and aroha shown by whānau of Matakaoa in facing the dangers of COVID-19.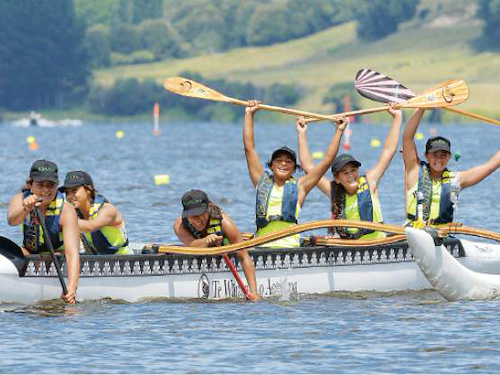 Horouta Waka - ki te hoe!
The 100-plus strong group of high-performing waka paddlers had signed up for a wellbeing programme that refined not only their athletic skills and disciplines of waka ama, but also examined healthy lifestyles, eco-living and cultural connectedness.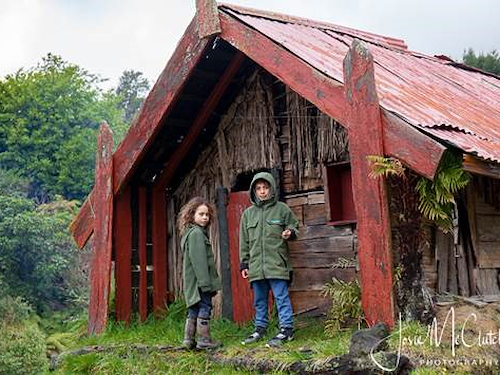 Agreement to pardon Rua Kēnana
The uri of Rua Kēnana remain stigmatized by the convictions of their tūpuna and still feel the hardships caused by Crown troops.