The 100-plus strong group of high-performing waka paddlers had signed up for a wellbeing programme that refined not only their athletic skills and disciplines of waka ama, but also examined healthy lifestyles, eco-living and cultural connectedness. 
Published: Tuesday, 5 November 2019 | Rātū, 05 Whiringa ā-rangi, 2019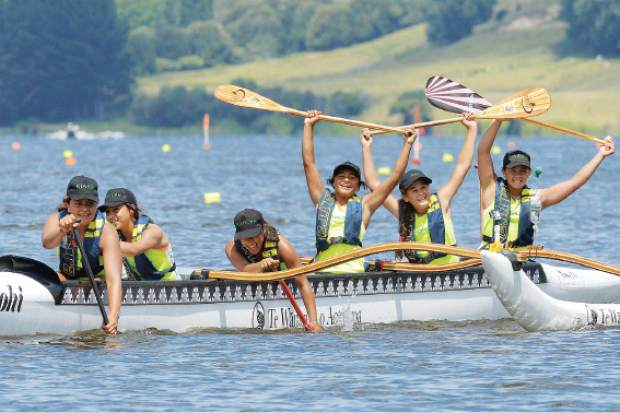 As wooden hoe sliced through sacred waters of the Tūranga region, modern day paddlers continued a tradition their tipuna had practiced for hundreds of years.
"Waka ama can be a vehicle to other successes and give rangatahi opportunities they may never otherwise have had," says Walton Walker, Horouta Waka Hoe Club President.
The six-week wellbeing programme gave 18 waka ama teams and their whānau regular opportunities to explore nutrition, physical training and te ao Māori. The men and women spanned all ages making up rangatahi teams competing at Junior 16 level, through to pakeke teams of Master 70 division.  
Gisborne Horouta Waka Hoe Club, Mareikura Waka Ama Club and YMP Waka Ama Club came together to run the programme for paddlers and their whānau in the Tūranga region.
"This is a kaupapa that combines our efforts, our tribalism and natural competitiveness to great effect and impact for our region," says Walton Walker.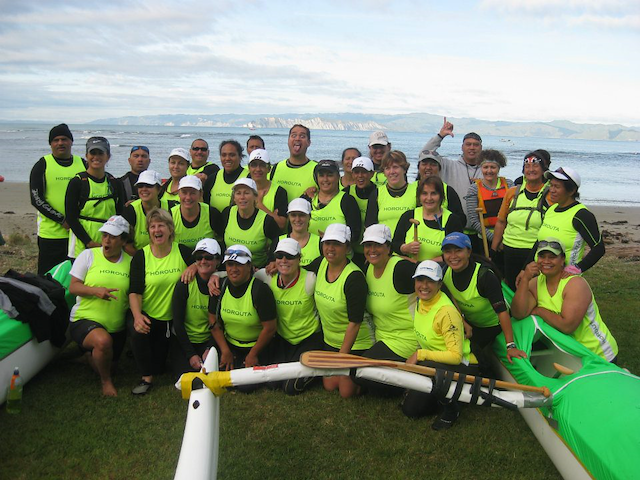 Digging deep together
To get through the gruelling training schedule, paddlers and their whānau modelled healthy lifestyles. They attended workshops about nutrition overseen by a qualified nutritionist, and kept track of their diet in training diaries. A smoke, alcohol and drug-free environment was encouraged.  
Through the power of social media, and positive peer pressure, paddlers and their whānau supported one another to show up to training and keep going.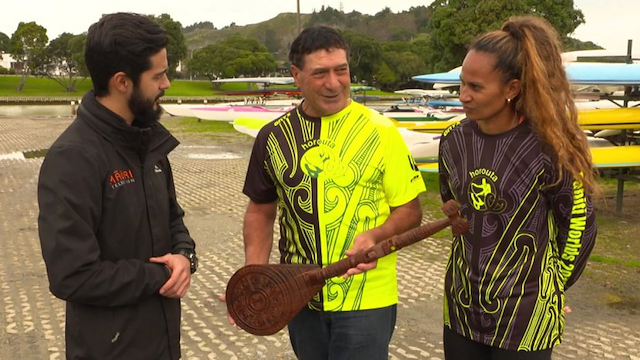 Wānanga on traditional Māori leadership inspired all ages. Paddlers learned about their whakapapa connections to local iwi and hapū, history and wāhi tapu on the rivers they were so familiar paddling - Waimata, Taruheru, Tūranganui, Waipāoa and Te Ārai – yet many had never fully appreciated.
As wider understanding of wai and whenua grew, kaitiakitanga became an even stronger component of the programme.
"It's important to educate and remind our paddlers that every little scrap of plastic has an impact on our waterways," says Kiwi Campbell, Horouta Waka Hoe Club coach.
As the course continued, more whānau demonstrated and developed their own principles of kaitiakitanga based on Te Mana o Te Wai.
"These opportunities provide a great pathway for our kids. It's a foot in the door for rangatahi and their families, and a way for us to engage and give back to communities," Walton Walker reflects.
Programme gives Champion the 'edge'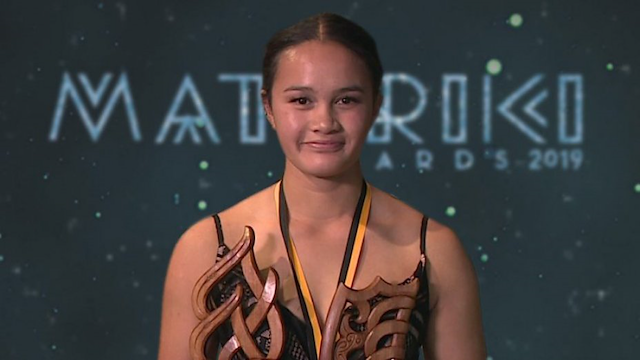 Māori Junior Sportswoman of the Year 2018 Gabrielle Wainohu took out first place in her final of the World Sprint Championships by just 0.18 of a second. Gabrielle believes the programme was key to her success.
"[It] helped me understand why wellbeing is important" she says, "Now wellbeing is not just a physical thing. It's also a mental thing; making sure I'm looking after my emotions, realising there's support if I need it and giving my body the right fuel to improve my performance".
The Horouta Waka Hoe paddler not only won the Junior 16 women's V1 500 metres final at the 2018 IVF Va'a World Sprint Championships in Tahiti but also was part of medal winning teams across the competition.
"…our new understanding of wellbeing helped my team stay focused. It wasn't just training on the water but everything; the individual, swimming and wellbeing training that helped me to perform well".
The Tairāwhiti waka ama community relies on a network of whānau that actively support their athletes to get up at the crack of dawn for training. During the programme the paddlers trained morning and night, usually six days a week.
"My family is really supportive. Having this programme helped them understand when I'm tired or need certain help from them," says Gabrielle.
One of the strengths of the course was having athletes and whānau learning and supporting side by side so that all have the greatest opportunities for success.