Te Puna Reo o Raparapaririki and Mahora School are using mātauranga Māori and spaces of peace to nurture whenua and nurture whānau through māra kai.
Published: Wednesday, 15 November 2023 | Rāapa, 15 Whiringa ā-rangi, 2023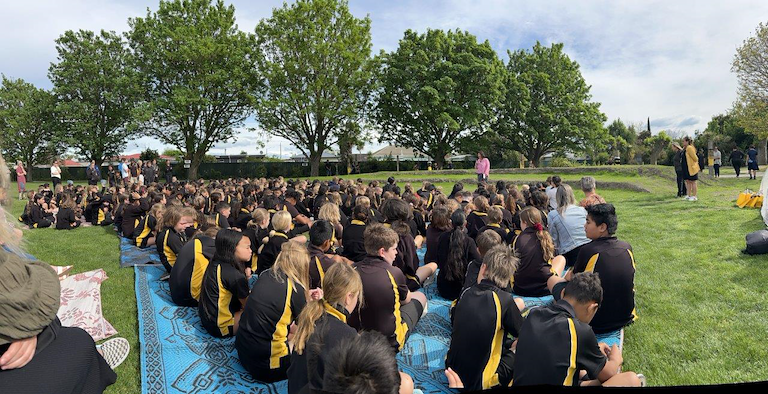 Fruit and vegetable prices in August 2023 increased 5.4 percent compared to last year so the demand for fresh and free kai has grown among hapori Māori. Māra kai help teach tamariki, whānau and the community about sustainability and care, and also the benefits of he kai kei aku ringa – providing food from your own hands.
Whānau at Te Puna Reo o Raparapaririki in Ruatoria are using their māra kai as a vehicle for developing localised mātauranga Māori while whānau at Mahora School in Hastings are creating a space for tamariki to whakatau.
The Te Puni Kōkiri Te Pu Harakeke Fund provides support for whānau to learn about and experience the hands-on practicalities of growing and producing sustainable community garden projects.
Te Puna Reo o Raparapaririki, Ruatoria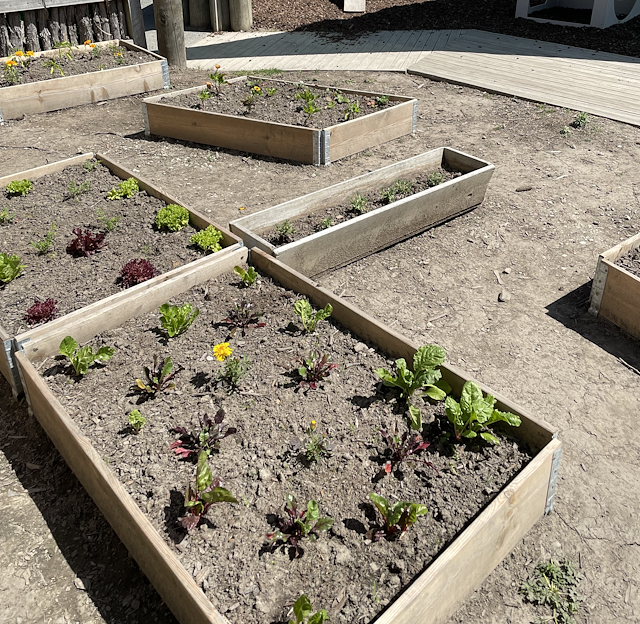 Kaimahi at te Puna Reo know that as a rural education provider, it is important to find ways to help whānau break down barriers to healthy eating.
They wanted to make planting of māra kai a whole of whānau experience so Kaiako and whānau helped to develop the ideas, application and are actively engaged with the upkeep of the māra kai.
Puna Reo received $2,000 through the Te Pu Harakeke Fund to extend its current māra kai to be a vehicle for developing localised mātauranga Māori.
Mātauranga Māori encompasses traditions, values, concepts, philosophies and understandings from a te ao Māori point of view.
Using Mātauranga Māori approaches to guide the development and care of their māra kai is enabling tamariki and whānau to learn the traditional approach of nurturing the whenua so that they can nurture whānau.
Mahora School, Hastings
At Mahora School the Resource Teachers of Learning and Behaviour have been working together with whānau and Enviroschools to create spaces for tamariki to whakatau.
"We are endeavouring to promote and teach tamariki about sustainability and care for Papatūānuku, so the goal is to create shared spaces, for outdoor classroom learning, that encompasses all the elements - earth, fire, wind and water," says Tamla Smith, Learning Support Coordinator, Mahora School.
Tamariki at Mahora School have been growing their own seeds in their veggie pod and transferring them to their māra kai. Having a māra kai at Kura will ensure a steady supply of veggies for the Kura pātaka and provide whānau the opportunity to learn how to grow their own kai.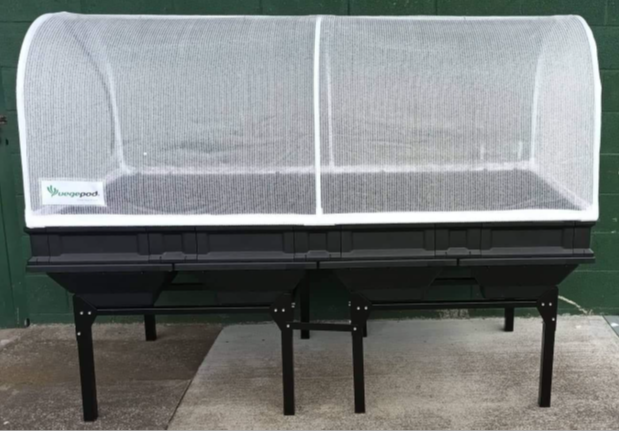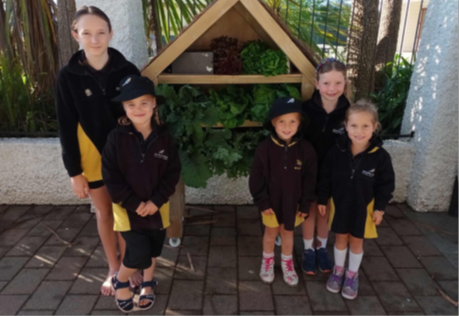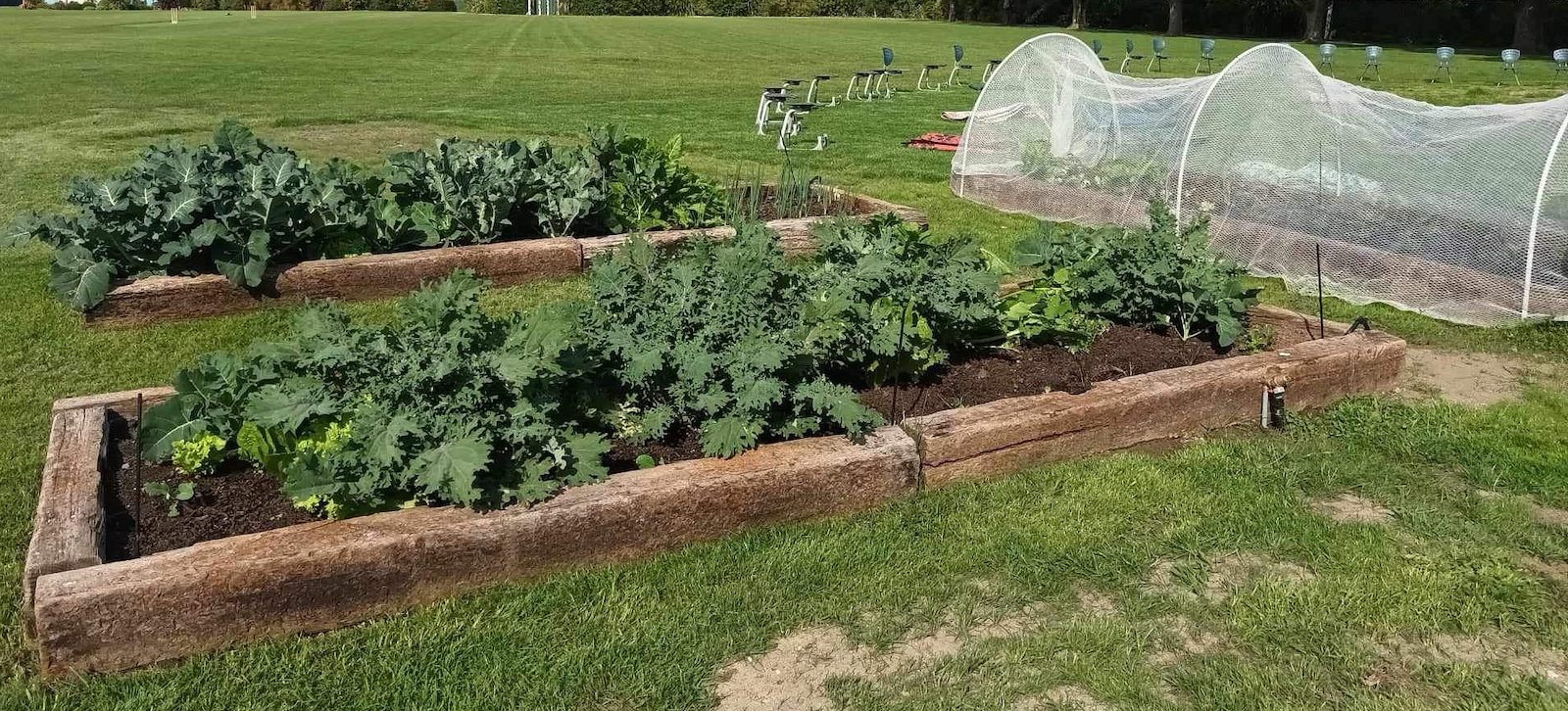 "It will help remove some of the financial pressures whānau face, encourage healthy eating and working together as a whānau and community," says Tamla.
The Kura, supported by whānau, recently unveiled and blessed their Pou that was carved by seven taiohi from the Kura. It complements the Peacepole and whanaungatanga bench.
The Kura also has a brazier pit in its outdoor classroom and a water feature, te mauri o te wai – essence of water.
Te Puni Kōkiri approved $2,000 from the Te Pū Harakeke Fund to help with māra kai costs, and Enviroschools donated native rākau to support the kaupapa.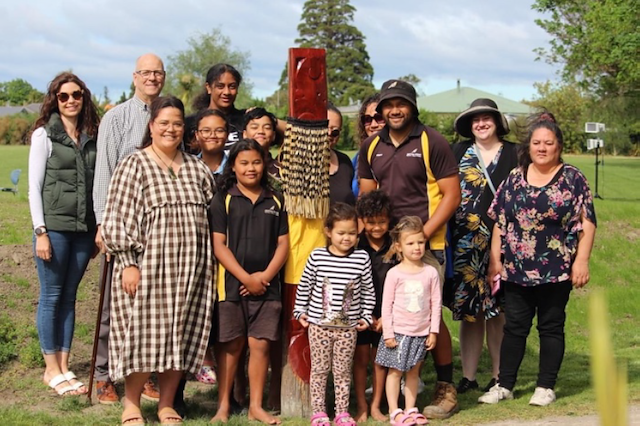 Do you want to establish a māra kai?
If you have any questions about establishing a māra kai in your community contact your nearest Te Puni Kōkiri office - /whakapa-mai