Last updated: Tuesday, 20 September 2022 | Rātū, 20 Mahuru, 2022
What's on this page?
What is Te Ara Mauwhare – Pathways to Home Ownership about?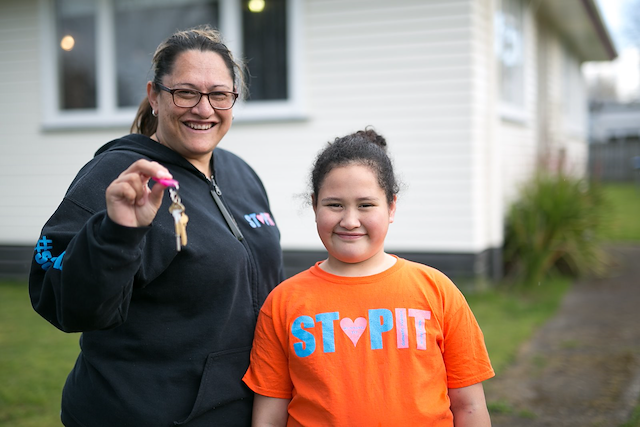 Te Ara Mauwhare: Pathways to Home Ownership is an initiative that co-invests with iwi and Māori organisations to identify, trial, and evaluate innovative approaches to support low to median income whānau into home ownership.
Budget 2017 provided $9 million that was committed over the four years from 2017 until 2021 to support a range of trials of using different progressive home ownership models. 
The Sorted Kāinga Ora programme was developed under Te Ara Mauwhare to support whānau to build their financial capability to achieve their housing aspirations, including home ownership.
Whānau completed Sorted Kāinga Ora before they were offered, or will be offered, the opportunity to purchase homes under Te Ara Mauwhare.
The six trials use a range of bespoke rent-to-own, shared equity and shared ownership models. It is expected that at least 70 homes will be completed during 2022 and early 2023 as follows:
He Korowai Trust in Kaitaia worked with students from He Korowai trades training institute to refurbish surplus Kāinga Ora houses, providing new homes on the Whare Ora papakāinga for eight whānau through a long-term rent-to-own agreement.
Port Nicholson Block Settlement Trust is developing 15 homes at Te Puna Wai papakāinga in Wainuiomata. Six homes have been sold to whanau using the New Zealand Housing Foundation shared equity model. Delivery of the next nine has been delayed, with progress yet to be determined.
Te Tihi o Ruahine Whānau Ora Alliance is developing ten new homes on two small urban papakāinga on surplus Kāinga Ora land in Papaoia. Five whānau who previously lived in public housing moved onto the first papakāinga under a bespoke rent-to-own agreement in May 2021. The second papakāinga is now due for completion by June 2023. Te Tūāpapa Kura Kāinga: Ministry of Housing and Urban Development is co-funding this trial.
The Chatham Islands Housing Partnership Trust is developing six homes as the first stage of the Sandstones papakāinga on Wharekauri. These will be sold to whānau on a very long-term rent-to-own agreement, recognising that bank finance is not readily available on the Chatham Islands. Prebuilt homes are being shipped from Malaysia, to be ready for whānau in April 2022.
Te Taiwhenua o Heretaunga is building ten to fifteen homes in its Waingākau affordable housing development in Flaxmere for sale to whānau using the New Zealand Housing Foundation shared equity model. Three homes have been delivered, with whānau finalising purchase agreements; four more are due in March 2022, with the next three dependant on completion of roading.
Ka Uruora Housing Trust, a partnership involving Te Atiawa and Taranaki Iwi, will deliver 22 shared ownership homes for median income whānau in south Taranaki. Six of these are refurbished homes - three occupied in 2021, three more due in March 2022. The remainder are likely to be a mix of refurbished and new homes, due for completion in 2022 and 2023.
The trials are being closely monitored and evaluated to see which models work effectively for whānau, iwi and rōpū Maori.
The Ministry of Housing and Urban Development is responsible for the government's ongoing Progressive Home Ownership Fund. The Fund has a specific focus on better housing outcomes for Māori, Pasifika and whānau with children, and also includes Te Au Taketake, a dedicated iwi and Māori pathway. 
Te Puni Kōkiri worked closely with Te Tūāpapa Kura Kāinga to transfer the lessons from Te Ara Mauwhare into the design of the Progressive Home Ownership Fund.
For more information on Progressive Home Ownership, visit the Ministry of Housing and Urban Development website.
Te Ara Mauwhare Summative Evaluation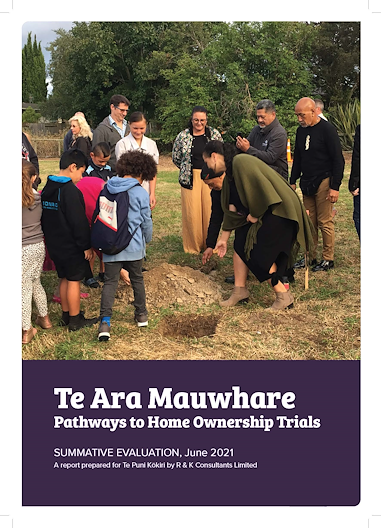 This report presents the findings of a summative evaluation of a set of trials under Te Ara Mauwhare – Pathways to Home Ownership. Te Ara Mauwhare identified and tested innovative progressive home ownership models to support very low, low, and median income whānau in moving toward home ownership. Interviews with whānau, iwi, Māori organisations and a review of Te Ara Mauwhare documentation informed the findings of this report.
Related News and Stories
Read our latest news and stories for this kaupapa.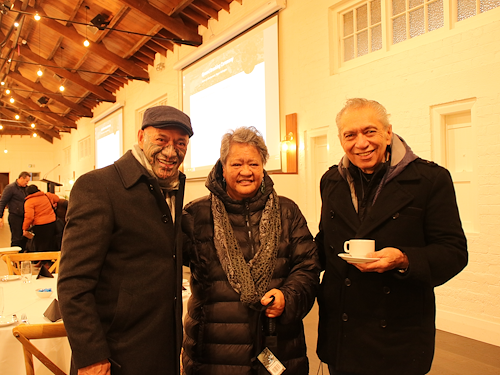 Māori Housing: Urban development in Tāmaki
Whenua where an urban Māori housing development will soon sit was blessed and had the sod turned recently in Mt Wellington, Tāmaki Makaurau.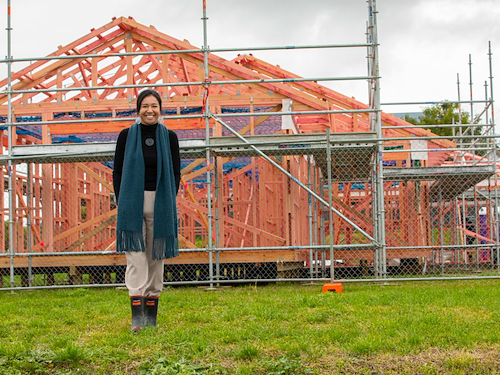 Māori Housing: Iwi prototypes underway
Over the past year, Te Puni Kōkiri and Te Tūāpapa Kura Kāinga have been working with a number of iwi groups to test, develop, and implement new Māori housing models.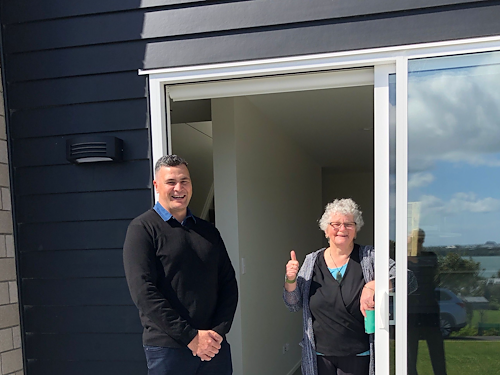 Māori housing: Whānau enjoying papakāinga life in Tauranga Moana
On a sloped section surrounded by orchards, overlooking Rangataua Bay in Tauranga, sit nine new whare all part of the Ranginui 12 Trust papakāinga.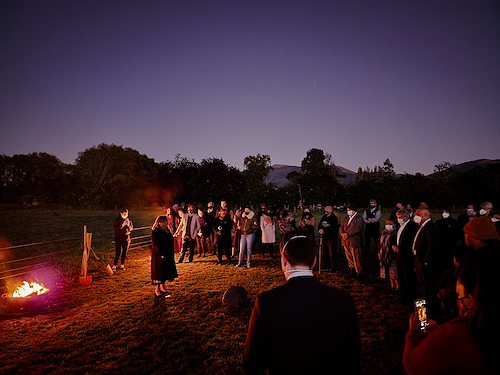 Māori Housing: Large papakāinga underway in Motueka
As dawn broke on Monday morning, karakia rang out around Te Āwhina Marae in Motueka.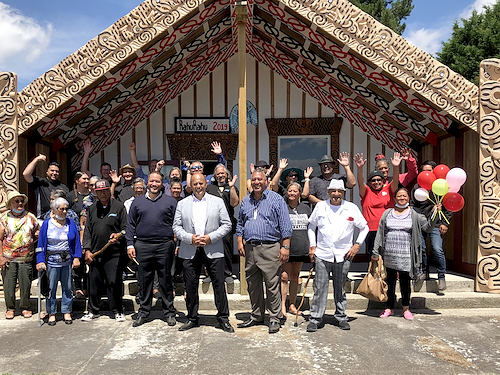 Papakāinga projects underway in Reporoa
The Government is supporting a new papakāinga development in the rural community of Reporoa.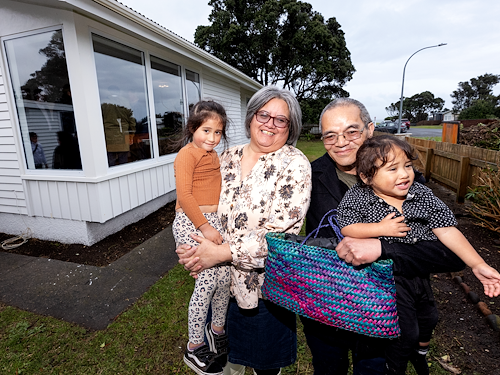 Progressive Home Ownership helps Taranaki whānau buy first home
Last year, Vicki and Dean Wall bought their first home in Ōpunake, a whare they had been renting for the past 13 years.