As dawn broke on Monday morning, karakia rang out around Te Āwhina Marae in Motueka.
Published: Monday, 11 April 2022 | Rāhina, 11 Paengawhāwhā, 2022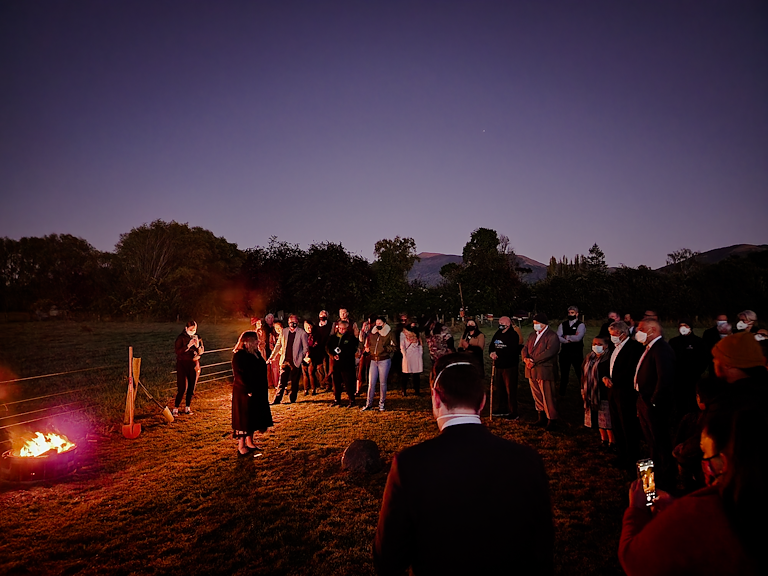 Marae whānau and people from the local community gathered to watch the laying of a mauri stone. This whenua was the spot where a 20-home papakāinga will soon sit.  
Te Āwhina Marae Board Chair, Rima Piggott said six kaumātua flats had serviced the marae for decades, but this new development would allow for intergenerational living at the marae.
She said the hapū and iwi of Te Tauihu were on a path of cultural revitalisation and the marae was a focal point.
"This redevelopment gives us the platform to share more of our Te Tauihutanga, connect our whānau to their whakapapa and play an important role in the cultural and economic resilience of the region, following the pandemic."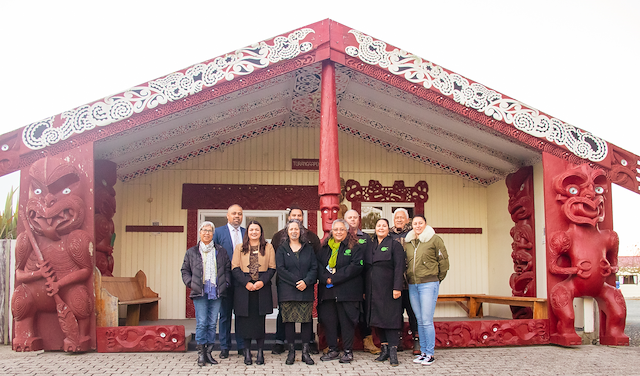 Rima said the decision to start the marae revitalisation through papakāinga was a deliberate one.
"Housing is undoubtedly the most pressing issue for our whānau, and these homes can be a pathway for whānau to progress to home ownership.
"We are supporting our whānau to live here in their ancestoral home of Motueka and contribute to the local economy and community. This is a hugely significant project for the whole region."
Te Puni Kōkiri, through Whai Kāinga Whai Oranga, invested nearly $10 million into the project.
Te Tai Hauāuru Regional Director, Jessica Smith, said it was the biggest papakāinga Te Puni Kōkiri had ever supported. 
"This papakāinga is about supporting the vision Te Āwhina Marae has for their whānau and the wider community.
"Local whānau know the needs of their own communities, and we are proud to work alongside them to ensure our people have access to warm, safe and affordable homes," Jessica said.
Associate Minister for Housing, Hon Peeni Henare said it was an emotional morning.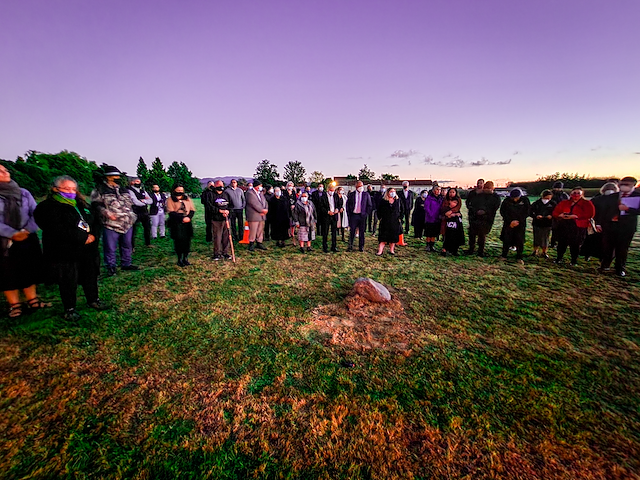 "This project is the start of something special. We want our marae to be places where our people live and where we come together, not just beautifully carved houses.
Minister Henare said a by Māori, for Māori approach was the only way to go in housing.
"When we allow Māori to lead their own housing projects, you get a kaupapa that is far more meaningful.
"This papakāinga is not just about building bricks and mortar, but it's about cultural development, economic development and whānau resilience."