On a sloped section surrounded by orchards, overlooking Rangataua Bay in Tauranga, sit nine new whare all part of the Ranginui 12 Trust papakāinga.
Published: Monday, 11 April 2022 | Rāhina, 11 Paengawhāwhā, 2022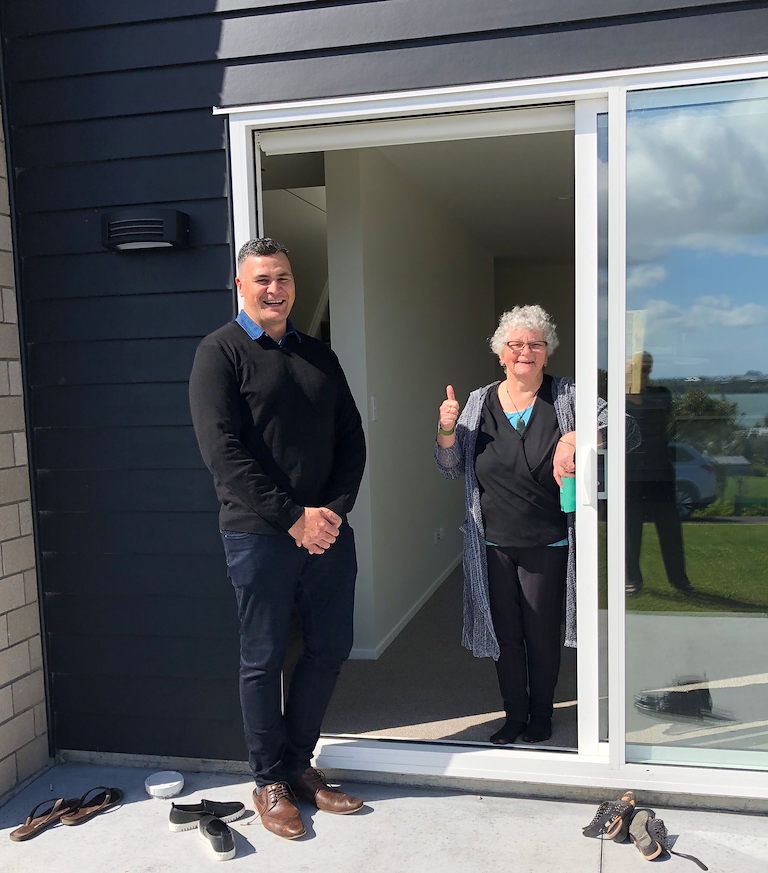 It has been over two years since the turning of the sod for the development and whānau have now been living in the new whare for just over six months.
Late September 2019 saw Minister Nanaia Mahuta, then Minister for Māori Development, announce a $2.8 million contribution towards the infrastructure of the papakāinga. With the trust committing $2 million, the housing project would see a total of $4.88 million put towards the development of nine two-story papakāinga all built on whenua Māori in Tauranga.
Speaking with resident Parewhati Taikato (Tauranga Moana) she acknowledges the newfound home-security herself and other whānau in the papakāinga have found.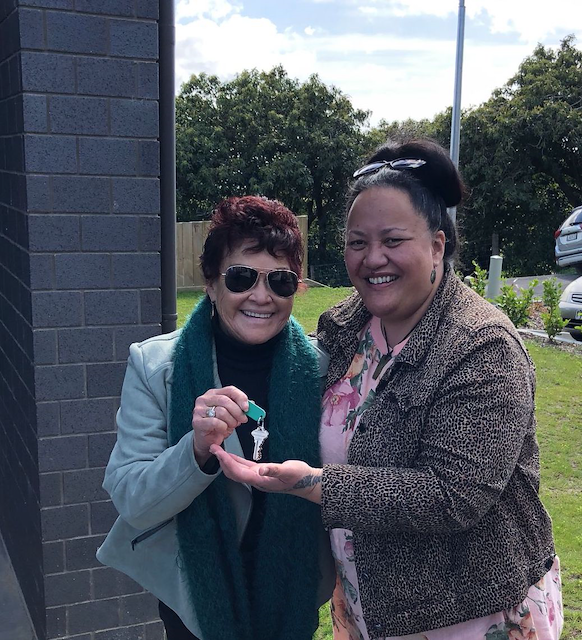 "It's a sense of home security where whānau are now able to live and focus on other aspects of life, such as looking into saving for our future generations."
Parewhati also speaks of the trouble-free application process for the papakāinga, comparing it to the mainstream rental market.
"Our people are always going to be viewed through stereotypes in this market," she says.
"Having papakāinga like this means our people no longer need to be subject to those in gaining access to dry, warm, beautiful, modern whare."
This papakāinga is one of many housing developments Te Puni Kōkiri has supported through its Māori Housing Network.
Budget 2021 funding through Whai Kāinga Whai Oranga, allows Te Puni Kōkiri to build on existing Māori housing programmes.
Te Puni Kōkiri has completed 39 rentals on papakāinga in 2021, with a further 19 rentals completed so far in 2022. In total 137 homes have been completed since 1 July 2016.
Find out more about what Māori housing support Te Puni Kōkiri offers.