Piki mai kake mai haere mai ki a mātou.
The Māori Enterprise team are here to tautoko you and your businesses to thrive.
Last updated: Thursday, 16 February 2023 | Rāpare, 16 Huitanguru, 2023
What's on this page?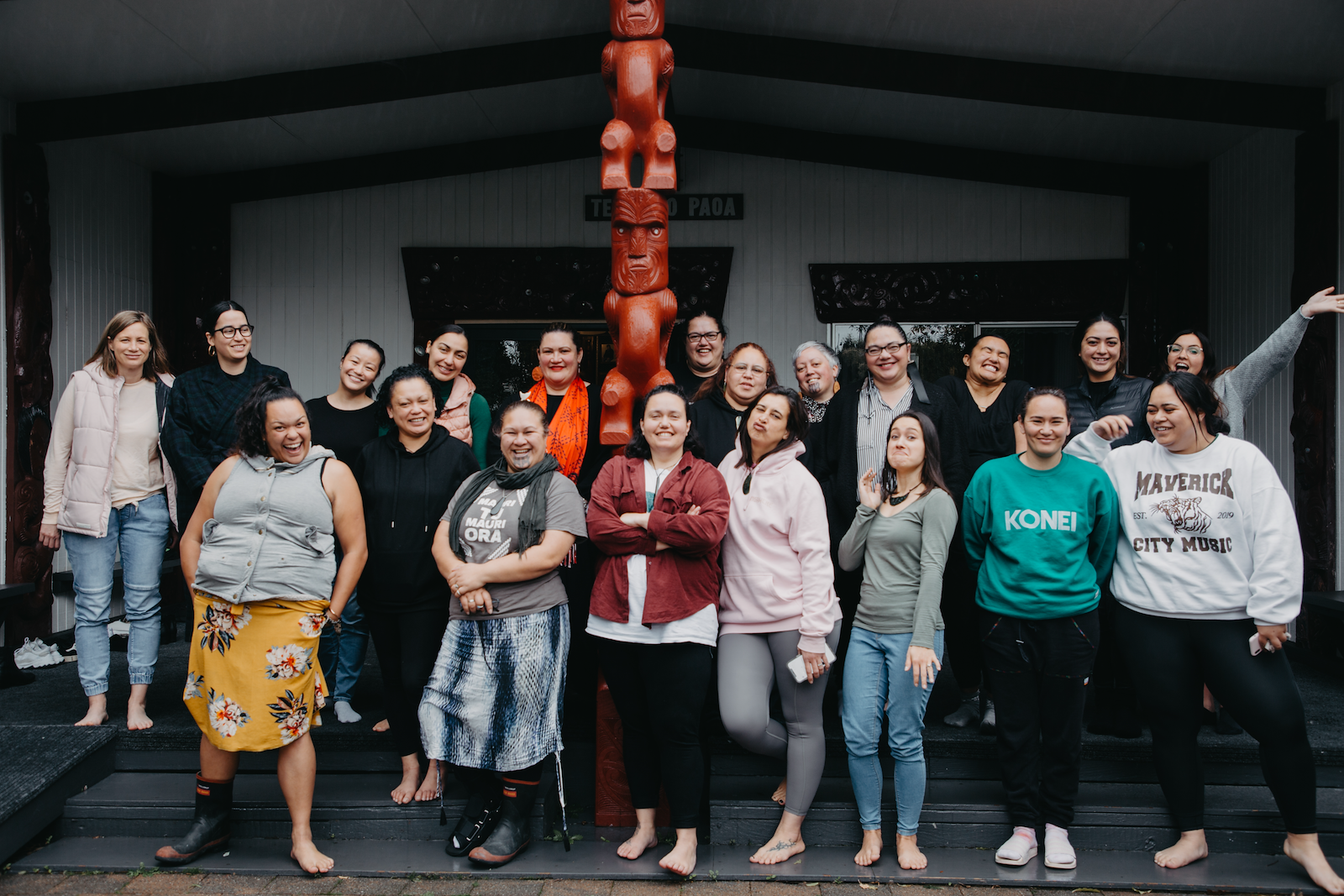 Ngā whare tautoko mō te waipuke | Flooding support
We understand this is a difficult time for Māori businesses with the arrival following the North Island floods.
Te Puni Kōkiri have well-established relationships with iwi, whānau, providers, NGOs, Central and Local Government agencies, providing information and support to whānau Māori.
We acknowledge there is a lot of information to absorb that will impact your business.
Go to https://www.business.govt.nz/ for information. Our Māori Enterprise team are also here to provide guidance so please reach out to us.
Our kaimahi are ready to maanaki you and connect your business to relevant agencies who are also able to support you.
Kia puāwai ngā hinonga Māori | Supporting Māori Enterprises to Thrive
We provide services, by Māori, for Māori and with Māori, to support the growth and sustainability of your business.
Our aim is to help Māori enterprises build their capacity and capability to ensure they are supported to thrive, in areas such as:
Management
Finance
Strategy
Marketing and Sales
Risk Assessment
Digital Capability
Our kaimahi throughout the motu have regional knowledge and connections with their local Māori business networks that adds to our expertise and informs our advice.
To start increasing your businesses capability get in touch with us.
Te Kaitaonga Haere | Progressive procurement
Progressive procurement encourages government agencies to look beyond just price to the wider social, economic, and cultural value of diversifying their suppliers, starting with Māori businesses. Government agencies in Aotearoa New Zealand spend more than $51.5 billion on goods and services every year and Māori businesses are under-represented in that spend.
If you are a 50% Māori-owned registered business or classified by IRD as a Māori authority and interested in government contracts, you could benefit from our programme.  We offer a range of support to help Māori businesses navigate government procurement processes, lift their capability if required and prepare Māori businesses for government procurement opportunities.  Visit our page to learn more.
Hononga | Networking
Te Puni Kōkiri partners with other agencies to provide specific business support and supports you to connect with regional Māori business networks. Please see below for links to get in touch with your local networks.
Ngā hononga pakihi Māori | Māori business networks
Get in touch with your local network.
Te Taitokerau - Whāriki Te Taitokerau
Tāmaki Makaurau - Whāriki Māori Business Network
Hamilton  - Te Hūmeka
Rotorua - Pakihi Ora
Tauranga -Tauranga Māori Business Association
Taranaki- He Toronga Pakihi ki Taranaki
Whanganui - Te Manu Atatū
Kapiti & Horowhenua - Te Rōpū Pakihi
Wellington - Te Awe
Otago/Southland - Te Kupeka Umaka Māori ki Araiteuru (KUMA)
Ngā hoa kōtui | Partnership Agencies
Te Puni Kōkiri partners with other agencies to provide specific business support for Māori businesses. We can connect you with their services, or you can approach them directly.
Whakawhanaketanga | Developing Capability
Poutama Trust – can provide advisory support and investment for business investigation, training and growth.
Te Tumu Paeroa – provides land management services and training programmes for Māori land trustees.
Regional Business Partners – a nationally available advisory and referral service for capability development in business growth.
Pūtea | Finance
Māori Women's Development – Provides access to low-interest loans and a Timebank programme, which encourages sharing skills, knowledge and time without money changing hands.
Work and Income – Provides access to finance for clients business start up costs.
Flexi-Wage Subsidy – Provides a short-term wage subsidy to business wanting to hire a candidate nominated by WINZ.
Hokohoko | Exporting
NZ Customs Service – can assist Māori businesses to protect and develop their exports through the Secure Exports Scheme (SES). Visit the Customs website or send an email to learn more or register your interest in the SES.
NZTE – provides advisory services, guides, templates, tools and workshops for business that are starting, developing or focusing on exporting.
Auahatanga | Innovation
Tāpoi | Tourism
NZ Māori Tourism – provides advisory services and general business information for Māori tourism businesses
Rāngai Matua | Primary Sector
A wide range of support services are available for initiatives in the primary sector.  Te Puni Kōkiri offers support and guidance for Māori land owners, see Whenua Māori. The Ministry for Primary Industries (MPI) also provide specific programmes to assist Māori land owners.
He rauemi anō | Other Resources
A range of resources are available online through government websites:
Business.govt.nz provides tools and expert advice to help businesses succeed. It includes the Funding Explorer tool, to help you explore funding options that may be available to you.
Connected.govt.nz provides guidance and assistance to businesses about starting and running a business and employing and upskilling staff.
Ō mātou kōrero | Our Stories
Related News and Stories
Read our latest news and stories for this kaupapa.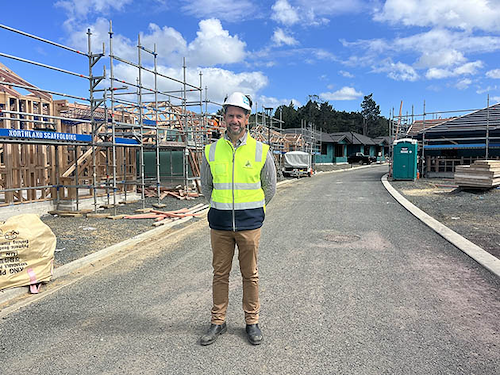 Te Tai Tokerau construction business receives a boost
Justin Roberts (Ngāpuhi) of Te Putahi Projects features in a new video showcasing his success with the Te Puni Kōkiri Progressive Procurement Capability Uplift Programme,  through localised support from Te Hiringa Trust in Whangārei.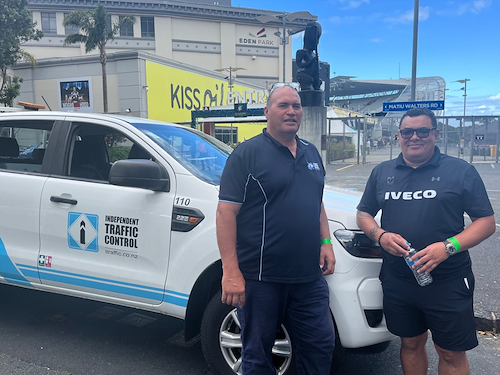 Māori-Pacific traffic management business turns lives around
iTraffic is a proudly 100% Māori and Pacific owned business based in Auckland that has been taking the traffic management industry by storm.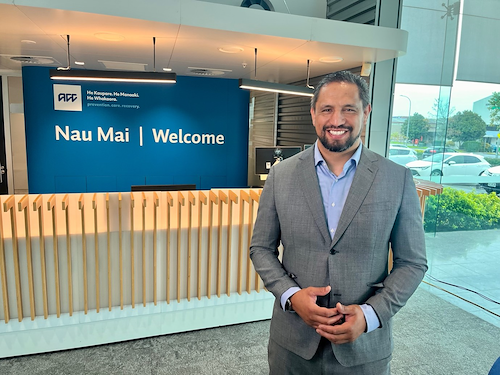 ACC shares progressive procurement tips for agencies
ACC is breaking down the barriers to government procurement, so the process is more accessible for Māori health providers to tender for ACC's contracts.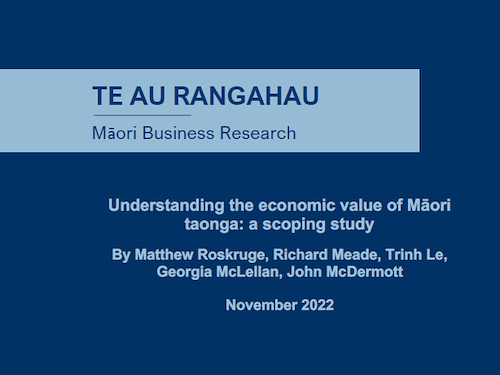 Te Au Rangahau: Māori Business Research
Understanding the economic value of Māori taonga: a scoping study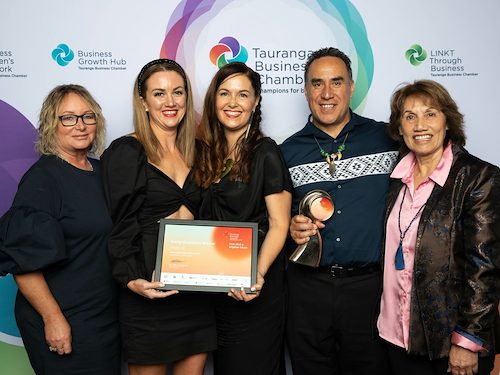 Whare PR wins Māori Business of the Year at Tauranga Business Awards
The annual Tauranga Business Awards were held earlier this month, with more than 300 people coming together to celebrate the successes of Tauranga's thriving and innovative businesses.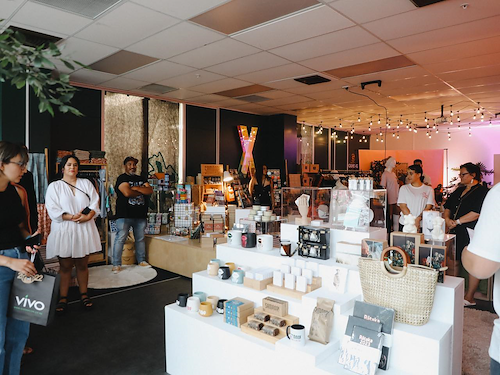 Showcasing quality Māori and Pasifika products
'Joy to the Hood' launched its 4th annual Pop-Up Shop in Manukau this past weekend, making Christmas shopping accessible for whānau who want to buy wholesome, quality, indigenous gifts for their loved ones.