Last updated: Monday, 4 July 2022 | Rāhina, 04 Hōngongoi, 2022
Building healthy homes for Northland whānau through progressive procurement
Māori business Yakas Construction won their first government contract with Kāinga Ora to build six state homes in Kaikohe. Yakas received targeted capability uplift support, including getting tender-ready, through our progressive procurement kaupapa. The video shows Otātara Marae refurbishment work by Yakas Construction.
Kerikeri business owner Martin Yakas of Ngāti Rehia says he's driven by getting whānau into warm, dry homes in 'the North' where he grew up, in a region with a major housing shortage.
"Being awarded the contract with Kāinga Ora was pretty surreal. I've invested a lot of time in the process, so it was emotional finding out we won it. For me it's about seeing whānau going into these houses and not living in tin sheds. Every time I see a family going into a new home I feel better," he says.
Martin started his business with just one other employee where they worked for Northland iwi repairing houses to be weathertight. He's now grown his team to 12, including two wahine who just started.
"Lots of these whare weren't dry or warm, and they leaked. I've built the business up gradually and after getting our first shot at a new build in Kerikeri we started getting noticed for our quality and delivery on time."
Yakas Construction went through Te Puni Kōkiri's Progressive Procurement Capability Uplift Programme where he was mentored by Māori business Height Project Management Limited.
"It's been a long process to tender for a Kāinga Ora contract, but it's been good forming these relationships. I got there with help on things like accounting, procurement, and setting up our Health and Safety prequalification, which you need to show the developments are safe," he says.
Kāinga Ora General Manager Construction and Innovation Patrick Dougherty says enabling opportunities to engage with Māori and Pasifika businesses supports the strategic outcomes of Kāinga Ora.
"Yakas Construction were successful as they put together a competitive proposal, are locally based and are respected builders with strong links to the local community. We also recognised the benefits of working with Martin because he offers significant job opportunities for local youth, and this has a knock-on effect to the Northland economy," Patrick says.
Along with helping with the housing shortage, Martin's other passion is working with the local high school to offer rangatahi a chance to learn building skills.
"I help out a lot of Māori youth who are heading down the wrong path and I give them a chance to upskill through apprenticeships. I've seen them turn themselves around into being role models after coming off the streets.
"The waiting list for houses up here is massive. It takes on another angle when Māori are seeing Māori building houses. It's important to me we are building homes for local people that need it," he says.
Patrick says Kāinga Ora are already busy with close to 150 homes, in various stages of feasibility, procurement and construction to be built in Northland, with more to follow.
"Supporting local contractors will play a big role in the success of delivering these homes," he says.
Māori business Height sees infrastructure as tool for social change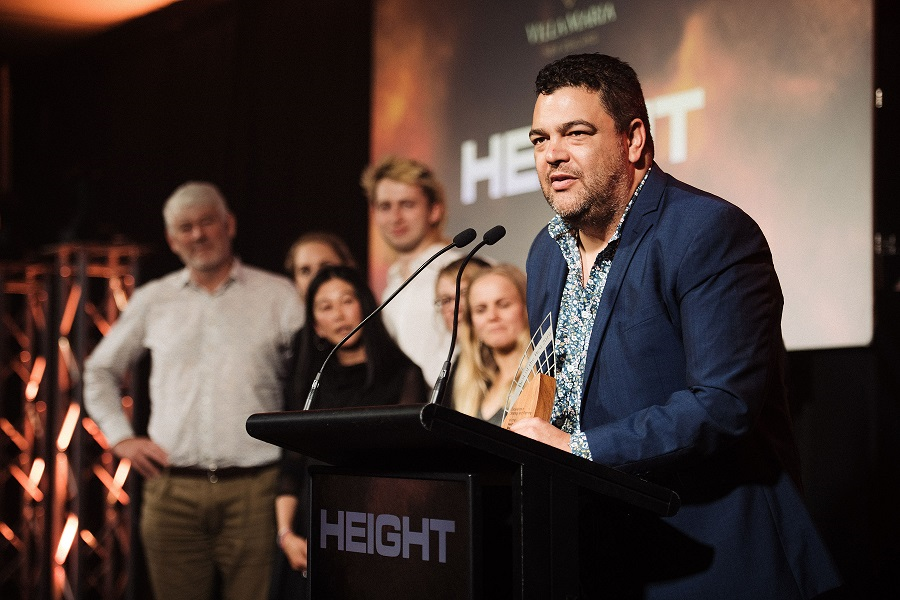 Award-winning Māori business Height is driven by strong values while also growing their service as project experts in large infrastructure projects and complex procurement.
CE Warner Cowin says his Auckland based company wants to create opportunities for Māori and Pasifika businesses through their work.
"We care deeply about our community and infrastructure is a major enabler. Not just when it is built, but while it's being built."
"Our team superpower is we have a Māori outlook, and we have a lot of women - this enables us to do things differently. We look at holistic benefits for social and sustainable outcomes," he says.
Warner and his wife Liz took the plunge to start their business eight years ago when they had a 2-week-old and a 2-year-old and he remembers the relief securing his first contract.
"We've since grown as a multimillion-dollar business that helps businesses in multiple sectors buy and bid for work and it was all seeded with an opportunity Auckland Council gave us. We also got some mentoring from Te Puni Kōkiri as a small Māori business which really helped," he says.
Having secured many government contracts from Kāinga Ora to Kiwi Rail, Warner understands the barriers other businesses may face with the procurement process whether they are a buyer or a bidder.
"Sometimes it's a lack of confidence in knowing the process and other times it is understanding the value you add. Scalability for some Māori businesses is another issue and often there's a balance from a work and whānau perspective."
For Height, working with government agencies and being on the All of Government Panel has given them a level of credibility in the market.
"Government has been amazing for us as it has provided consistency. It gives influence at a senior level and you're not as susceptible to economic highs and lows. It also allows you to upscale your business and as compliance is higher, it makes it easier to get your next contract," he says.
Height developed a Sustainable Outcomes Toolkit with Auckland Council Healthy Waters as a resource for others to help tackle social inequality and environmental degradation. Photo caption: Height CE Warner Cowin says his team is driven by social and sustainable outcomes and is pictured winning an EY award for a project with Auckland Council.
Iwi design making its mark in Ōtautahi rebuild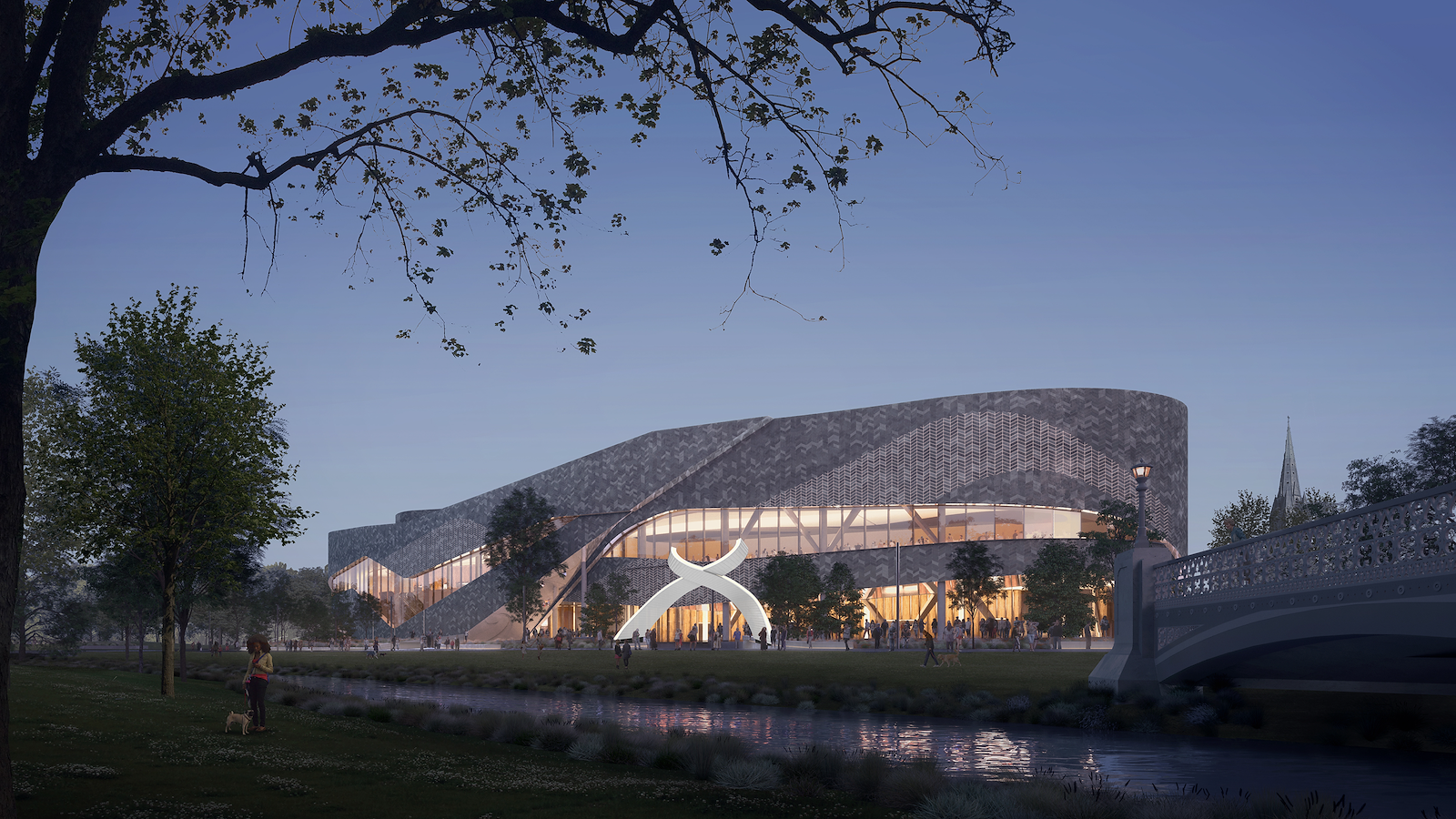 Matapopore Charitable Trust is blazing a trail demonstrating the value of Māori indigenous culture in Christchurch's city design.
Devastating earthquakes in 2010 and 2011 meant Ōtautahi needed to rebuild and regenerate. Te Ngāi Tūāhuriri Rūnanga established Matapopore Charitable Trust to ensure the rebuild reflects the values, aspirations, and narratives of local iwi, Ngāi Tūāhuriri and Ngāi Tahu.
Matapopore works with Ōtākaro Limited, the Crown-owned company responsible for delivery of the central city Anchor Projects, to incorporate unique iwi narratives into the regeneration of Ōtautahi.
The Crown and iwi partnership shows the unique value Māori businesses bring to the government sector.
Debbie Tikao, General Manager of Matapopore, says they have worked hard to become "intrinsically embedded in the design process."
As a cultural design and advisory consultancy, Matapopore work collaboratively with Ōtākaro Limited throughout the planning, design, and construction process.
"We had to put structure around what our advice looked like. We developed cultural design frameworks and strategies. This was our mechanism to take the narratives and values and apply them to a specific situation and look at how they manifest physically."
Andrew Trevelyan, General Manager, Communication and Engagement for Ōtākaro Limited, says the relationship "built an open and honest platform to ensure local kaupapa and knowledge is shared and used respectfully, and appropriately, within anchor project design and delivery."
"The collaborative processes with iwi design experts and Ngāi Tahu artists have provided authentic and meaningful value to all anchor projects."
Debbie and the team are passionate about weaving traditional knowledge and sustainable design into every aspect of the projects. By doing so, Matapopore hopes Ōtautahi will reflect te ao Māori and create a shared identity for all Cantabrians.
"Christchurch had a very strong English character. Ngāi Tūāhuriri and Ngāi Tahu identity had minimal presence within the city. One of the main aspirations of iwi is to have a visible presence in the city and to feel they can see themselves."
From urban spaces where whānau can gather, to commissioning art from local iwi artists, Debbie believes Ngāi Tahu and Ngāi Tūāhuriri now have a visible presence in Ōtautahi.
Providing healthy kai for hungry students through procurement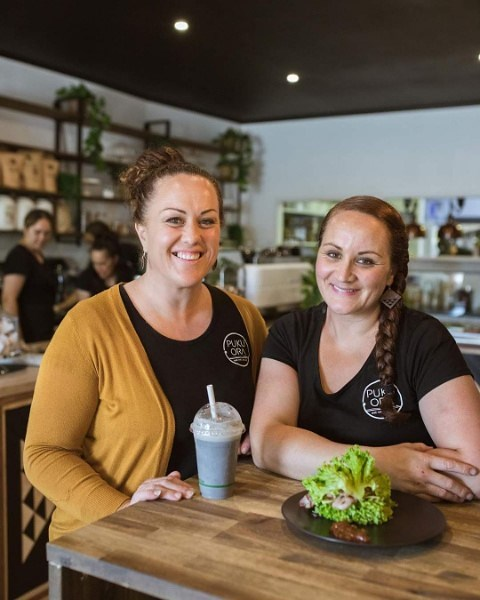 Two inspirational sisters with 10 kids between them started Māori catering business, Puku Ora as they wanted to make nutritional food that creates positive change in the community.
Along with running their health-focussed eatery in Gisborne, owners Erana Blandford and Amy Wray were successful in the Ministry of Education procurement process to supply food for the local free healthy lunches programme.
Daily, the Puku Ora team are providing healthy lunches to 3,800 students at 10 Gisborne schools in the free lunch government initiative. The duo says that bidding for the government contract was about the opportunity to help kids make healthy choices that can have an intergenerational impact.
"Ultimately we took the contract because we liked the kaupapa and we've had personal and whānau health difficulties so we know what poor eating habbits can do."
"It was hard getting through the contract process as it was quite technical, but my sister had worked in this area and it was a good experience for us to go through. Having a government contract gave us a secure income and it also gave us some weight when we needed to take out a loan," Erana says.
The Puku Ora team has grown to 34 and their eatery in Gisborne specialises in paleo, vegan and sugar free kai with a health-focused customer base.
"A lot of our staff and our customers are Māori. Manaakitanga and making our customers feel comfortable is important to us and we use te reo at work and use the maramataka (Māori lunar calendar) for our business, like deciding when to have a meeting," Erana says.
Puku Ora has also had contracts with Te Puni Kōkiri, to cater at events in Gisborne, as part of the Ministry of Māori Development's conscious efforts to support Māori businesses in its procurement processes.
"For us, we are pursuing a passion that's about wanting to help people discover wellness through ridiculously good food that inspires positive change," Erana says.   
Puku Ora owners and sisters Erana Blandford and Amy Wray want to inspire others to make healthy choices through their wholesome food.