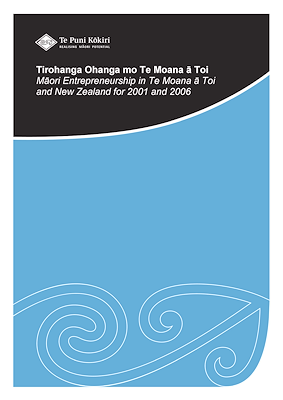 Tirohanga Ohanga mō Te Moana a Toi: Māori Entrepreneurs in Te Moana ā Toi and New Zealand for 2001 and 2006
Table of contents
Growing and promoting higher levels of Māori entrepreneurship and innovation has been identified as one of the key enablers for greater Māori participation in the future economy.
This research brings together quantitative information from Statistics NZ's 2001 and 2006 Censuses of Māori entrepreneurs for Te Moana ā Toi (Bay of Plenty region) and New Zealand.
It also highlights Māori entrepreneurial activity by: gender, industry, median personal incomes and highest qualification levels.