Cadetships
Te Puni Kōkiri's Cadetships programme was established in 2010 to support kaitono (employers) to develop, mentor and train their permanent Māori staff at all career stages into higher-skilled roles. It's aim is to support Māori to achieve their full potential in the workplace and contribute to thriving, innovative and resilient businesses.
Last updated: Tuesday, 26 September 2023 | Rātū, 26 Mahuru, 2023
What's on this page?
Read all our stories about our cadets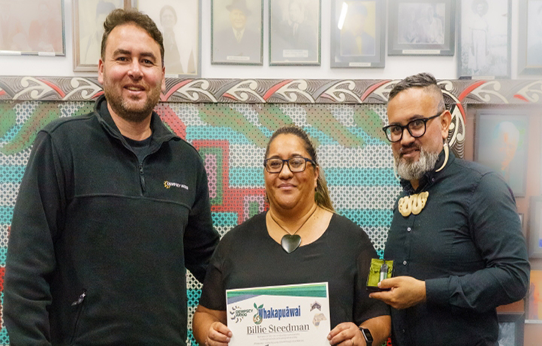 Whakapuāwai: Leadership programme grows cadets' success
Digging deeper into mātauranga Māori seeded leadership growth for Billie Steedman of Ngāti Porou.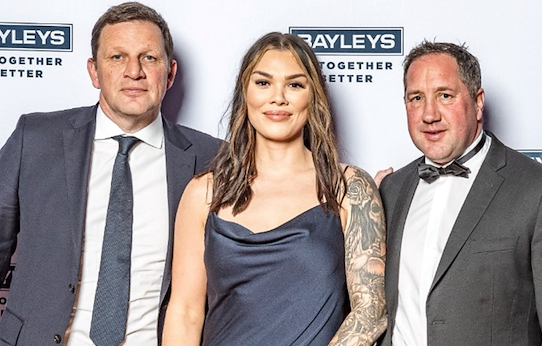 Wāhine Māori building careers thanks to Cadetships
Being a role model for her large whānau was at the heart of Melany Brown's success with the Te Puni Kōkiri Cadetships programme and Bayleys Whanganui.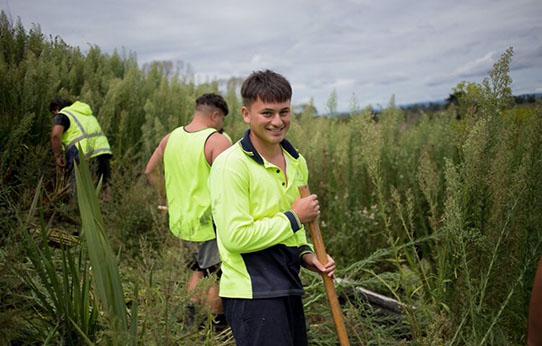 Pūniu River Care strengthening their awa and their people through Cadetships
Flowing from within the ngāhere (forest) of Pureora to the confluent of the Waipā awa, is Pūniu awa (river). Once known for its clear waters, the water quality of the Pūniu has seen better days.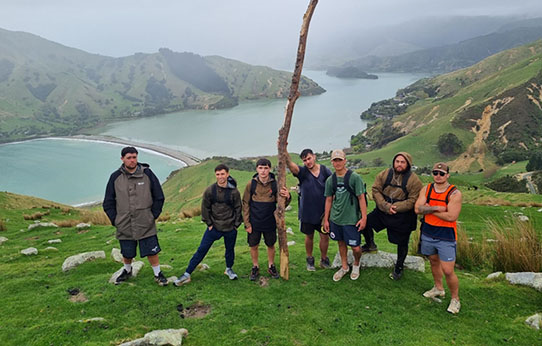 Cultivating Careers Through Cadetships
On the shores of Tasman Bay, Kaupapa Tupuranga is cultivating career pathways on the green pastures of Motueka.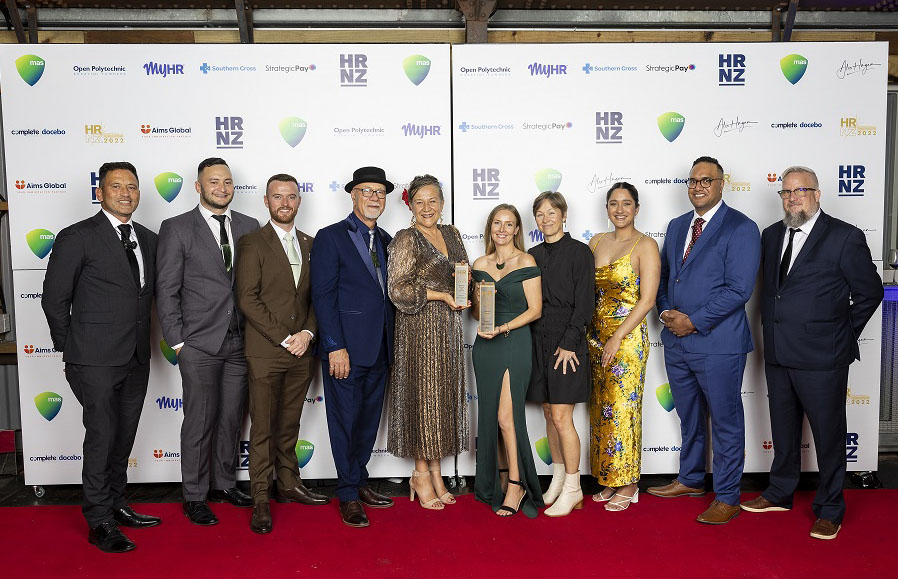 TPK Cadetships support leads to success at HRNZ Awards for Downer and Bank of New Zealand
Two kaitono supported through the Te Puni Kōkiri Cadetships fund have won big at the annual Human Resources New Zealand (HRNZ) awards in Auckland.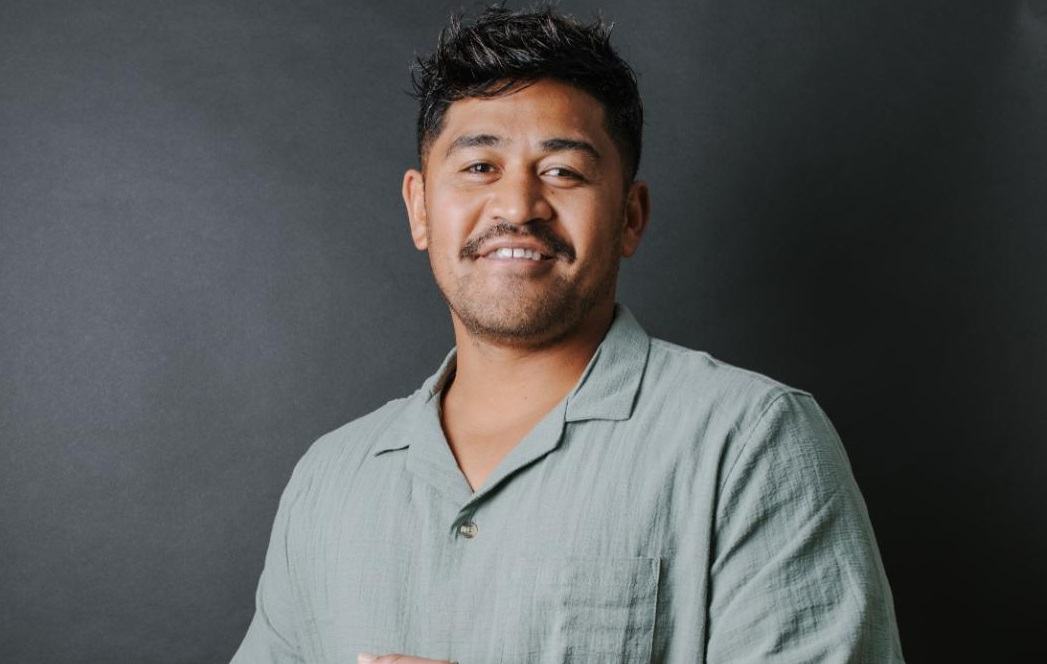 From a Te Puni Kōkiri cadet 3 years ago to the Young New Zealander of the Year
Nau Mai Rā chief executive Ezra Hirawani (Waikato-Tainui) has been named the 2022 Te Mātātahi o Te Tau | Young New Zealander of The Year in creating power equity in Aotearoa - New Zealand.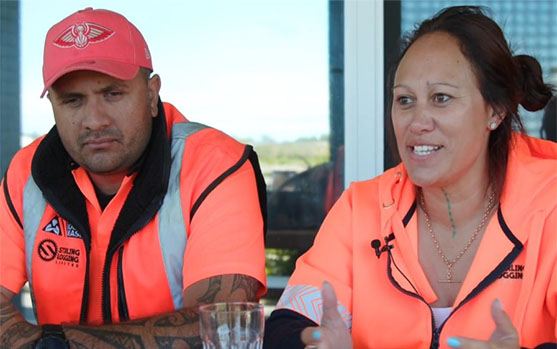 Supporting forestry workers back into the ngahere
Gisborne contractors Gavin and Chrystal Edmonds are helping forestry workers not only recover from drug addictions, but they're also supporting them back into work.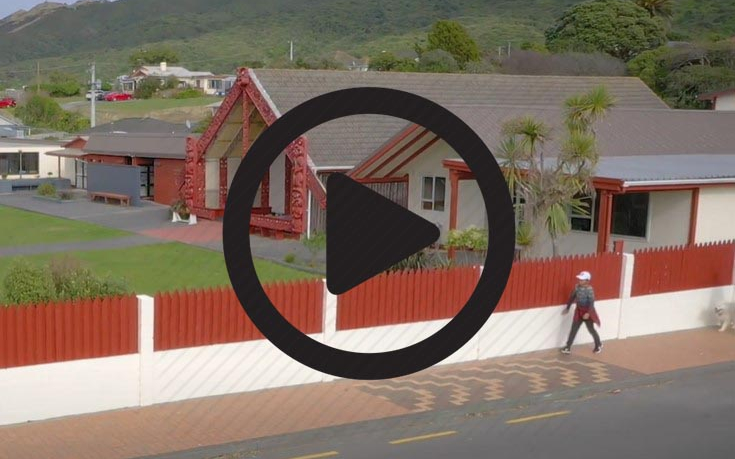 Ngāti Toa Cadets helping to empower their iwi
Ngāti Toa Rangatira have partnered with Te Puni Kōkiri to deliver a successful Cadetships programme for 38 cadets that focuses on developing the iwi and the skills of its people.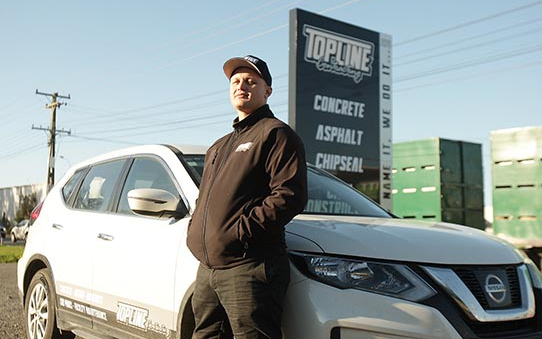 Working their way to the top with Cadetships
In a smoko room in Hawkes Bay hang a series of framed staff achievements. Plenty more certificates have been proudly added to the walls of this Māori owned contracting firm in the past year, due to the Te Puni Kōkiri Cadetships programme.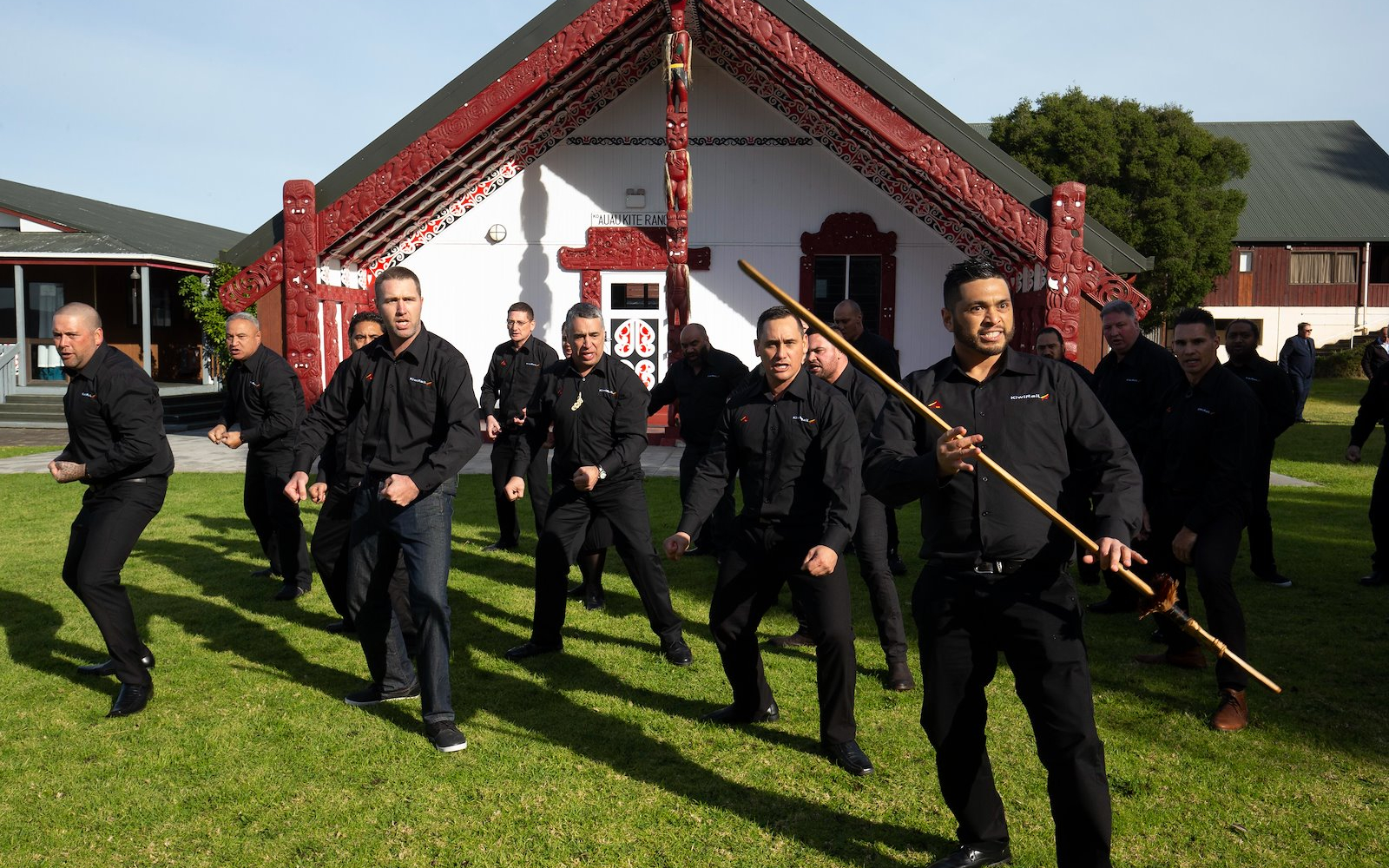 KiwiRail's leadership programme just the ticket for kaimahi Māori
A Māori leadership course run by KiwiRail is just the ticket for both the company and its employees. It's so successful that it has been fast tracked to become KiwiRail's number one development programme.
For employers/kaitono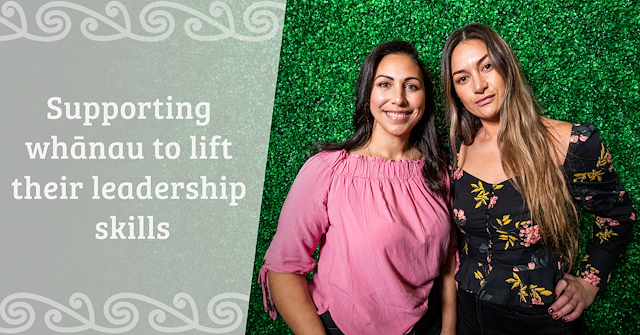 What is it?
The Cadetships fund is for kaitono (employers) to fund training and development, and pastoral care for Māori kaimahi (staff) at any stage of their careers, to help them move into higher-skilled and better paid roles. 
Cadetships helps Māori kaimahi to develop new skills, improve confidence and leadership abilities, and should lead to better employment opportunities.
If you are looking to develop your Māori kaimahi, talk to our regional kaimahi about Cadetships. Whether big or small, we can probably help.
Do I qualify?  
Most organisations based in New Zealand are eligible, with a few exceptions (e.g. organisations directly funded by the Crown) – talk to our regional kaimahi.
Cadets must be Māori and may be at any age or stage of their career.
Cadets must be developed for a minimum of six months, in permanent jobs (or in some industries, have an expectation of ongoing work with that kaitono)
Cadets can only be cadets once with the same kaitono.
How much can I get?
Kaitono can receive up to $10,000 per full-time cadet per year (less for part-time cadets) to contribute to the costs of training, development and mentoring. This may include formal certifications or qualifications.
To be eligible for this funding, kaitono must commit to providing each cadet with:

Structured mentoring
Tailored training and development
Relevant work and life skills (and potentially qualification) acquisition.
What will I get out of it?
Feedback from kaitono, along with more formal monitoring and evaluation, shows that participating in Cadetships leads to significantly higher staff retention rates and helps to increase the organisational performance and bottom line of kaitono.
The fund helps Māori-owned businesses and other kaitono to be more productive and skilled, so Māori are more resilient to any changes in the economic environment.
We will work with you to upskill your Māori kaimahi and support them to make their own decisions about their needs and aspirations.
Participating kaitono told us in late 2021 that Cadetships had significant beneficial outcomes, including:
90% of cadets were still employed at the same organisation
88% received additional on-the-job training within the organisation
88% received a pay rise
58% received a promotion within the organisation
94% of kaitono agreed or strongly agreed that the programme has prepared cadets for their careers in the long-term.
69% of responding kaitono said the proportion of Māori employed had increased since participating in the programme.
74% said their organisation had benefitted from participating in the Cadetships programme while 44% indicated that they have changed their recruitment and induction practices to be more supportive towards Māori candidates and employees.
76% of kaitono said that cadets were better equipped to face challenges in their work than other employees who had not completed the programme.
Some of these kaitono had been participating in Cadetships for nearly a decade.
Want to know more? Talk to our regional kaimahi about Cadetships.
For cadets/kaimahi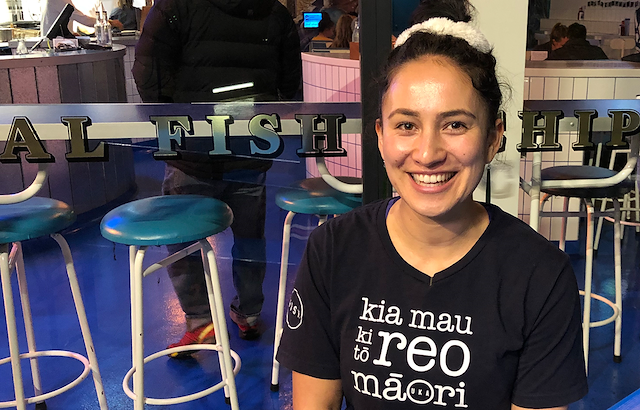 What is it?
The Cadetships fund is for kaitono (employers) to fund professional development and pastoral care for Māori kaimahi (staff) at any stage of their careers, to help them move into higher-skilled roles. 
If your employer works with us to deliver a Cadetship programme, it will help you to develop new skills, support you to improve confidence and leadership skills, and should lead to new employment opportunities and progression in your career.
Your employer may work with you as part of the Cadetship to identify and shape the programme towards your own goals and aspirations for your career.
Do I qualify?
Cadets must be Māori and may be at any age or stage of their career. This means kaimahi ranging from school leavers to chief executive are all potentially eligible.
Kaitono (employers) can be most organisations based in Aotearoa New Zealand, with some exceptions such as those funded directly by the Crown (such as Government departments).
Cadets must be developed for a minimum of six months, in permanent jobs (or otherwise have an expectation of ongoing work).
The kaitono cannot be receiving other government funding for the training and development being provided to cadets.


What do I need to do?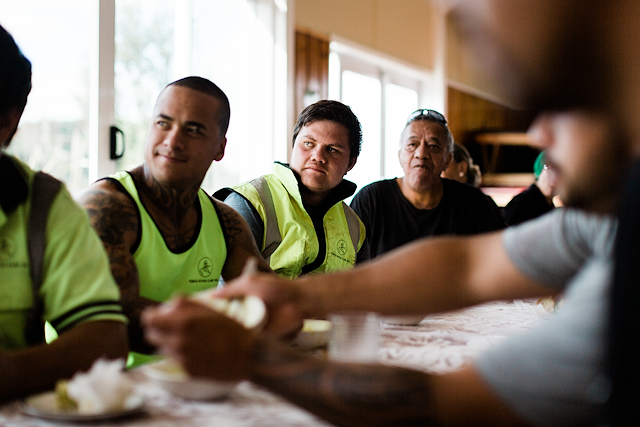 As kaimahi, your most important role is to be open to learning and growing during the programme. Your kaitono will work with you to confirm specifically what will happen during the Cadetship.  
Your kaitono has identified you as a person they wish to develop through the Cadetship, and will shape the programme around your needs and aspirations as much as possible.
They see that you have the potential to grow into more responsible and higher-level roles, and want to help you get there through the Cadetship programme. This is over and above your regular mahi and development, and will help you to succeed further in your career.
Want to learn more about other cadetships? Read our stories.