Māori Warden Thomas Henry is often thanked when he picks up a child off the street and drops them home, but occasionally he isn't.
Published: Monday, 24 August 2015 | Rāhina, 24 Hereturikōkā, 2015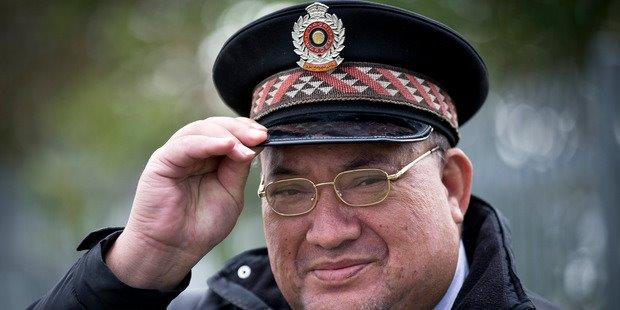 Some parents tell him he should have gone straight to the Police station, but Mr Henry wants to do everything he can to prevent that.
"We want to keep them safe," he said. "We have a great response from [the children]. They respect us. If you have respect for them, they'll have respect for you."
Mr Henry from Māngere has volunteered for 18 years, organises neighbourhood street festivals, and was instrumental in establishing the Māngere Otahuhu Netball Centre.
He was nominated for a Pride of New Zealand Award in the Community Spirit category for his dedication to his community.
"He deserved this award because he is always putting the community first," his nominator said. "For over 30 years of his life, he has volunteered in all different agencies... community safety is paramount, and his love for South Auckland."
Mr Henry discovered Māori Wardens while organising a major national netball tournament. After panicking about how to manage 60 buses of players, a friend suggested he call the Māori Wardens. Mr Henry hadn't heard of them, but was impressed by their ability to command and co-ordinate so many people.
"They did an amazing job. If it was us, we would have been confused and had a big traffic jam in Māngere somewhere!" he said.
He also noted the Māori Wardens love and passion for their community, particularly for their rangatahi, youth. Young people selling methamphetamine is a major issue for his community, he says.
"If I can get two or three kids off P, if I can get them off the streets, I've done my job."
Mr Henry also spent two months in Christchurch after the earthquake distributing food and encouraging the often reluctant matua, elders, to seek support or treatment for their injuries.
His neighbourhood street parties are an annual event in Otahuhu.
Many are too shy to attend meetings about what is happening in their community, Mr Henry said. "They couldn't come to the town hall, so we brought it to the streets."
The street parties include local boards, budgeting services, neighbourhood watch groups, and activities such as jumping castles for children.
Meanwhile, Mr Henry played a significant role in setting up the netball centre as another community venture to keep children off streets.
It started as a few teams setting up make-shift courts at the Foodtown Carpark, and after many meetings with [Auckland City] council, is now a well-established centre with more than 100 teams. "I just love it – it's about helping people," Mr Henry said