"Aroha ki te tangata / For the love of the people"
There are approximately 900 Māori Wardens who play an intrinsic role in improving the wellbeing of whānau and our communities in Aotearoa New Zealand.  Te Puni Kōkiri in partnership with NZ Police provides practical support to Māori Wardens including delivering training programmes and providing resources (e.g. vehicles, uniforms and equipment).
Last updated: Thursday, 30 June 2022 | Rāpare, 30 Pipiri, 2022
What's on this page?
About Māori Wardens
Māori Wardens are an intrinsic part of our communities in Aotearoa New Zealand. They have been supporting whānau for over 150 years at a grassroots level and have well-established relationships that enable them to work closely with whānau, Māori organisations, community groups and government agencies.
Māori Wardens are not police, but they have legal responsibilities under the Māori Community Development Act 1962. Today there are approximately 900 Māori Wardens who volunteer their time to supporting others in our communities.
The strength of Māori Warden's is their intimate knowledge of, and close connection to their local communities. The guiding principles of a Māori Warden is respect, awhi, aroha, and whānaungatanga. The values are:
Rangimarie (Peace)
Manaaki (Kindness)
Kōrero (Talking)
Whakaiti (Humility)
Tautoko (Support)
Pono (Honesty)
Publications
Read more publications about Māori Wardens
Māori Wardens Regional Coordinators
Each rohe (seven) across the country has a Regional Co-ordinator. The purpose of the regional co-ordinator is to build relationships with local agencies and community groups in order to promote the services provided by Māori Wardens.
Tāmaki Makaurau, Te Tai Tokerau and Waikato-Tainui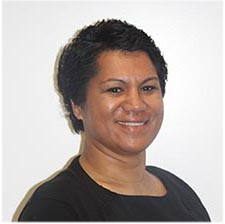 Hoana Leef (Ngā Puhi) is the regional co-ordinator for Te Taitokerau – Tāmaki Makaurau regions. Her region extends from the tip of the North Island – Te Hiku o te Ika and expands to below the Bombay Hills and Port Waikato in the north, along the western coastline south to Mōkau, eastward embracing the King Country, through to the Kaimai Ranges, the Hauraki plains and returning northwards to the Coromandel Peninsula.
Based in Tāmaki Makaurau, Hoana believes in supporting wardens with various kaupapa and providing direction and guidance when needed. This role has given her the opportunity to service the needs of Māori Wardens who work alongside their respective communities including whānau, hapū, and iwi.
Telephone: 027 598 9871 or 09 571 2966 Email: parho@tpk.govt.nz.
Wellington, Kāpiti, Horowhenua and Manawatū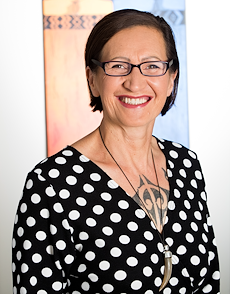 Diana Kawana (Ngā Wairiki) is the regional co-ordinator for the Wellington regional centre covering Manawatū, Horowhenua, Kāpiti and Wellington. She is based in Palmerston North.
As regional co-ordinator, Diana believes that this role has given her an opportunity to provide valuable resources that actively services the needs of Māori Wardens who work alongside whānau, hapū and iwi in their the wider communities.
Telephone: 027 415 9837 Email: kawad@tpk.govt.nz.
Whanganui, Taranaki, Rangitikei and Ruapehu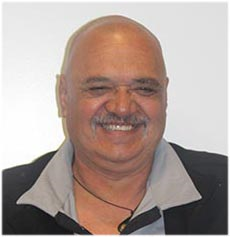 Wayne Seeley (Ngāpuhi) is the regional co-ordinator for the Whanganui regional centre covering the Whanganui, Taranaki, Rangitikei and Ruapehu districts in additional to this he covers the Waiariki, Whakatāne and Tauranga districts. Wayne has been a Māori Warden for 22 years and has worked closely with the District Māori Council.
He is pleased to be able to work with Māori Wardens in his region as he wants to see the work that Māori Wardens do in their communities more valued. He believes that giving the wardens the right tools is pinnacle to achieving this.
Telephone: 027 415 9651 Email: seelw@tpk.govt.nz .
Te Tairāwhiti, Heretaunga and Wairarapa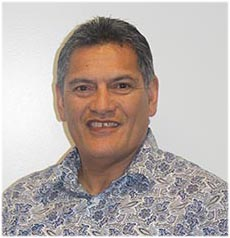 Robert Whaitiri (Rongowhakaata, Ngāti Kahungunu) is the regional co-ordinator for the Gisborne and Hastings regional centres covering Te Tairāwhiti, Heretaunga (Hawkes Bay) and the Wairarapa.
Through his role Robert wants to help unite the various associations to move forward together. He believes that the current structure sees too many associations competing for the same jobs and for the same pool of pūtea.
There is strength in numbers and if we can all move forward together and become self-sustaining and business orientated including contracting for services, Māori Wardens would be in a much better position to deliver a top quality service.
Telephone: 027 296 9654 Email: whair@tpk.govt.nz.
Te Waipounamu and Te Tau Ihu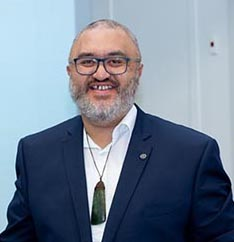 Aaron Munro (Ngāti Kahungunu ki Te Wairoa, Ngāti Porou) is the regional co-ordinator for the Christchurch and Nelson regions. His rohe covers the entire Te Tau Ihu and Te Waipounamu Districts.
Aaron comes with a background in policy, community relationships, and communications. He looks forward to working closely with the Māori Warden Groups in the South Island.
Telephone: 027 263 6951 | Email: munra@tpk.govt.nz.
Māori Warden Videos
Modernising Māori Wardens
In July 2019, more than 450 Māori Wardens from across 16 districts gathered at the National Māori Wardens Conference at Tūrangawaewae Marae to embark on a way forward.
The roles, functions and powers of the Māori Wardens are provided for in the Māori Community Development Act 1962 which is administered by the Māori Development Minister. 
Over the years the initial role of the Māori Wardens has broadened and there are now over 900 Māori Warden volunteers across the nation supporting the homeless, encouraging rangatahi, providing community reassurance, facilitating hui between whānau and schools, providing event management and security, and facilitating youth at risk programmes.
Minister for Māori Development, Hon Nanaia Mahuta is passionate about ensuring the role Māori Wardens play in New Zealand communities' remains strong, valuable and relevant. It is timely to consider what the future for the Māori Wardens could look like.
A Working Group, representing each Māori Wardens district, has been elected to oversee the development of some key objectives.
Related News and Stories
Read our latest news and stories for this kaupapa.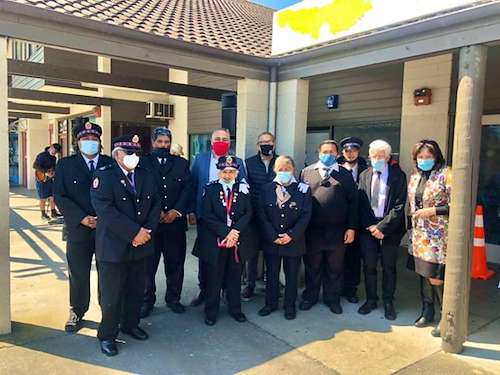 Takitimu Māori Wardens out and about protecting whānau
Māori Wardens in Hawke's Bay are used to being out on the beat, looking after the safety of their communities – making them ideal ambassadors for a Covid-19 vaccination drive.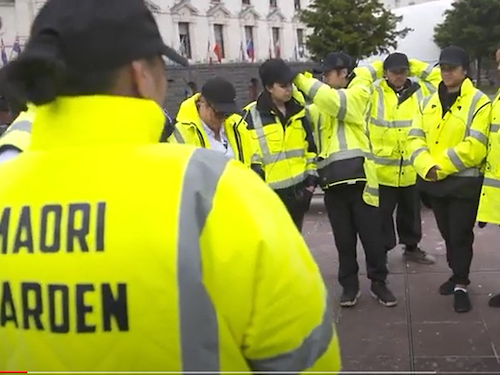 New Māori Wardens Qualification to be offered next year
The mahi Ngā Wātene Māori do to support whānau in the community is on track to be recognised by a new tohu in mid-2022. The nationally approved qualifications  could also open doors for new career opportunities.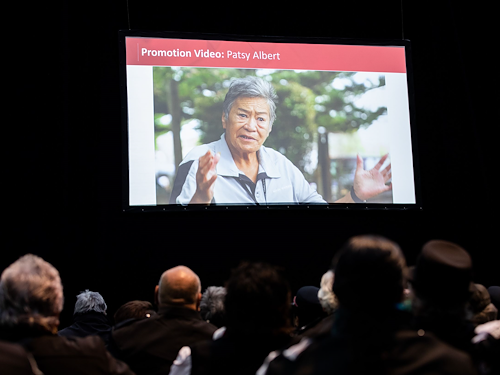 Wardens History project underway
Springbok tour protests, the occupation of Bastion Point and the Queen's visits to Waitangi. Throughout the decades, Māori Wardens have been first-hand witnesses to major events in the history of Aotearoa. However now it is the turn of Ngā Watene Māori to have their own history recorded.
Conference updates Wardens on Modernisation progress
Over 400 Wātene Māori from around the motu gathered in Te Papaioea (Palmerston North) at the end of May for the 2021 National Māori Wardens Conference.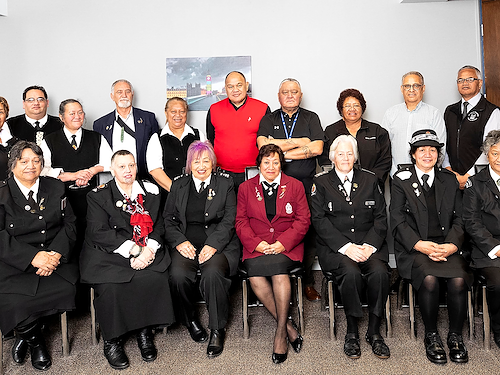 Māori Wardens Annual Report 2019/2020
Inaugural annual report of key events and activities by Māori Wardens within last financial year.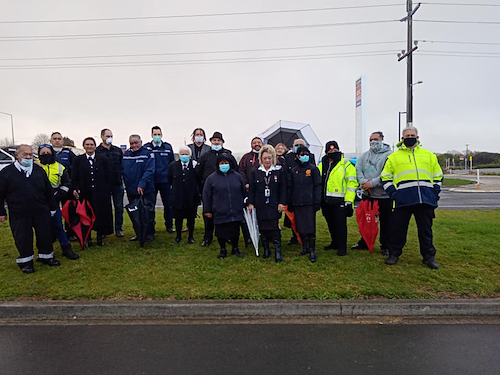 Māori Wardens continue whānau support in Tāmaki COVID-19 response
Māori Wardens across the motu are actively being sought after and recognised for services to their communities. No more so, than in Tāmaki during the resurgence of COVID-19.