At a ceremony held at the Auckland Town Hall in May this year, North Shore and Tāmaki Māori Wardens were acknowledged for their work during the ICC Cricket World Cup 2015.
Published: Monday, 24 August 2015 | Rāhina, 24 Hereturikōkā, 2015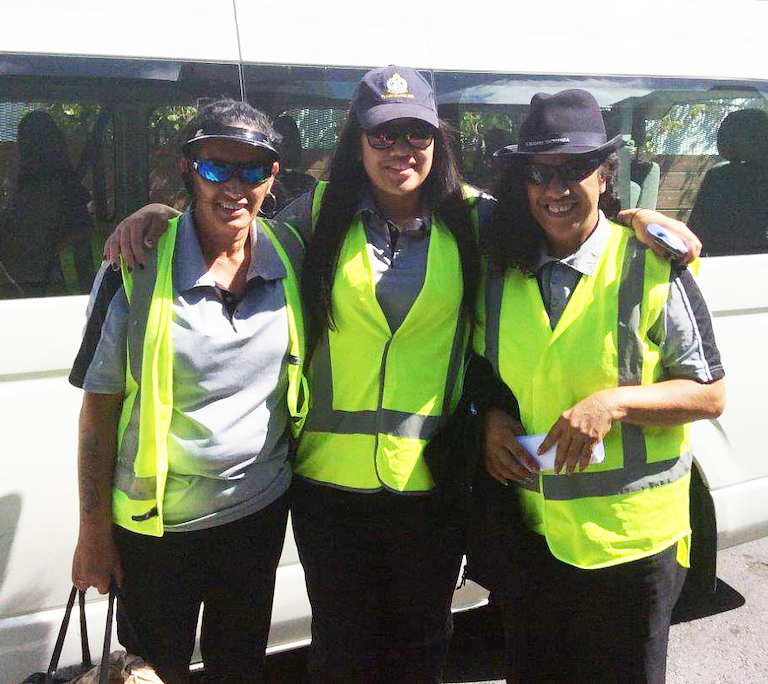 More than 120 volunteers, including Māori and Pacific Wardens, Auckland Safety Patrollers and Community Safety Patrollers of New Zealand, worked alongside Police to help facilitate safe and fun events in the Auckland district for the World Cup.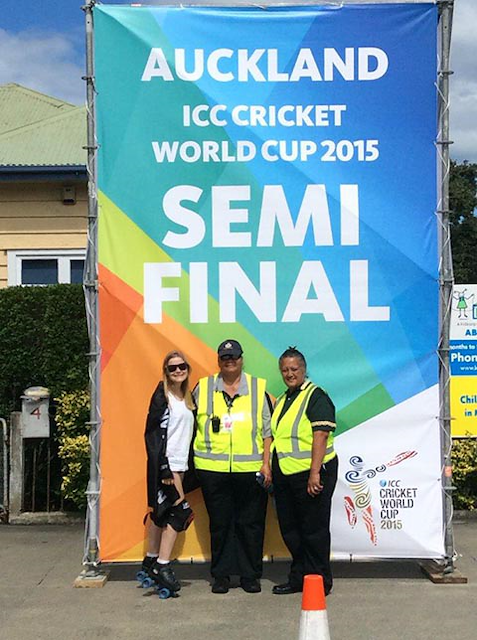 Their contributions were invaluable said Senior Sergeant Joe Tipene in a letter thanking them for their hard work.
"My Police colleagues and I have thoroughly enjoyed working alongside you all and I hope that you have too. We have had the privilege of meeting some very good people and making some new friends."
He added that he would welcome the prospect to work again with the Wardens.
"It is with some sadness that I say that our work together during the Cricket World Cup has ended. But I sincerely hope that we will have the opportunity to work together as a group again in the future."
Image (above left to right): Debbie Parkyn, Aaliyah Diamond, and Marina Diamond (Akarana).
Image (on left): Another volunteer with Constance Hughes, and Maria Webb (North Shore).