Prolonged dry weather in the Auckland region is putting pressure on water supplies for rural residents, in response to this need the Auckland City Council have set-up water relief centres across the rural districts.
Published: Tuesday, 3 March 2020 | Rātū, 03 Poutūterangi, 2020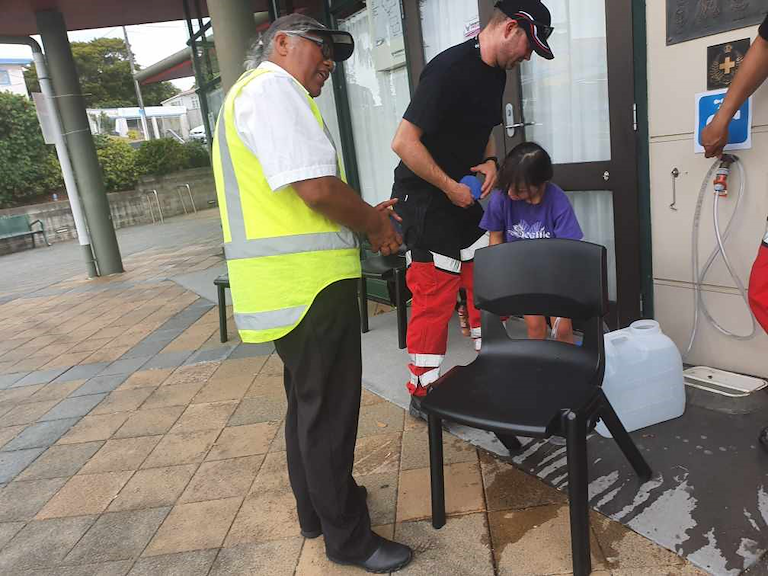 Auckland Council has stepped in to provide emergency relief with temporary filling stations and even employing dairy tankers to distribute water faster, they're currently working with Tāmaki ki te Tonga Māori Wardens to man these stations.
Matarora Smith (Ngāti Kuri) says there are a range of people asking for help.
"Not just Māori although they tend to be among the worst hit by droughts in the rural regions, but we have all sorts of whānau coming along to fill their water containers," she says.
Auckland Council estimates there are about 50,000 households on rainwater tanks across the region with a large increase in recent years, particularly around the Rodney and Franklin wards.
"We have all types of whānau coming in with different size containers," Mataroa laughs. "But at the end of the day they need some help and they need fresh clean water to do the basic things like shower and drink. The temperatures are getting high out here."
With a record-breaking dry run this summer there has been unprecedented demand on water tank re-filling services, with one company reporting a waiting list well over 200 households long, and some residents reporting nearly two-month wait times.
Matarora stresses if you need help come and see the Māori Wardens.
"It's just lucky that we're here to service our whānau, aroha ki te tangata – that's what we're all about, so if whānau out there need help just come and see us" she says.
Measures to assist residents on tank supply
Residents can take a shower and fill water containers at Stanmore Bay Pool and Leisure Centre, Albany Stadium Pool, Glenfield Pool and Leisure Centre, West Wave Pool and Leisure Centre in Henderson, Franklin Pool and Leisure Centre, Jubilee Swimming Pool and Aquatic Centre in Pukekohe, Whiteside Pool in Waiuku and Massey Park Pool in Papakura.
People can take up to 20L of water per person in their household per day, in handheld containers from the following locations: Wellsford Community Centre, Warkworth Town Hall, Helensville Library, Orewa Service Centre, Te Puru Community Centre, Matiatia car park and Onetangi Sports Park on Waiheke Island, Piha Domain Campground and Kawakawa Bay Community Hall.
Auckland Council is also working with private suppliers of large tankers to see what tankers can be made available to assist.
For more information visit the Auckland Council website.