Māori Wardens across the motu are actively being sought after and recognised for services to their communities. No more so, than in Tāmaki during the resurgence of COVID-19.
Published: Wednesday, 2 September 2020 | Rāapa, 02 Mahuru, 2020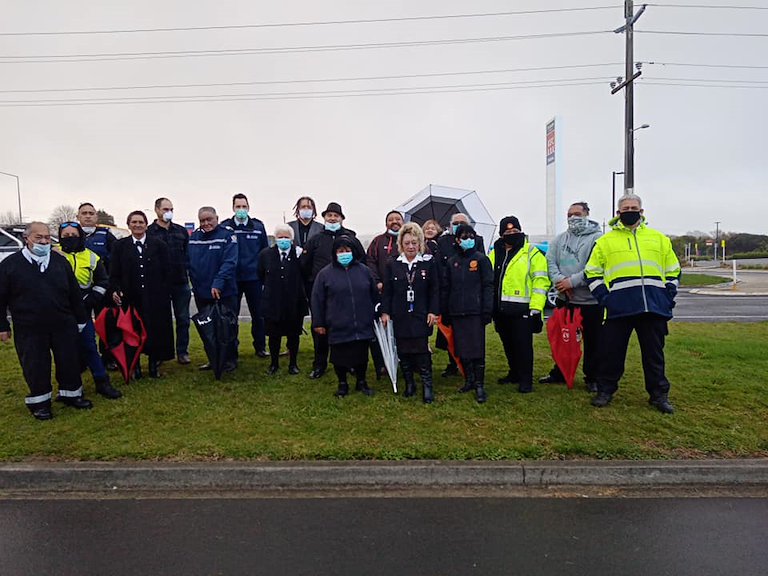 Tāmaki Māori Wardens have been asked to provide traffic and crowd control, security for events, support at the Auckland border controls, delivery of kai parcels to vulnerable whānau, and conduct health checks on kaumātua.
Wardens have noted the struggles of whānau within their communities and have advocated for more than what they have previously done in the past to ensure whānau receive the support they need.
With basic living costs in Auckland at an all-time high, it has prompted many whānau to retreat to their haukāinga as households move from two incomes to one.
Wardens have been key advocates for many of these whānau directing them to the appropriate agencies for support or delivering kai essentials to assist.
Māori Wardens have been providing broader support in Auckland also
At the Border Control operations, they've supported NZ Police and Army onsite to educate travellers entering and exiting Auckland.
Māori Wardens have supported whānau from Auckland travelling to their haukāinga to take their loved ones to be buried.
Exemptions have had to be approved before travel takes place; strict guidelines implemented when accompanying their tūpāpaku including use of PPE gear which Wardens have facilitated.
Whānau have praised the awhi and tautoko from Wardens as part of the tangihanga process when travelling in and out of Auckland.
Wardens are central to their communities and put whānau at ease when working with the local Community-Based Assessment Centres directing traffic through the queues in in preparation for individual testing.