Māori Wardens are often associated with manaaki and have been a strong presence amongst our communities right across Aotearoa New Zealand.
Published: Thursday, 7 May 2020 | Rāpare, 07 Haratua, 2020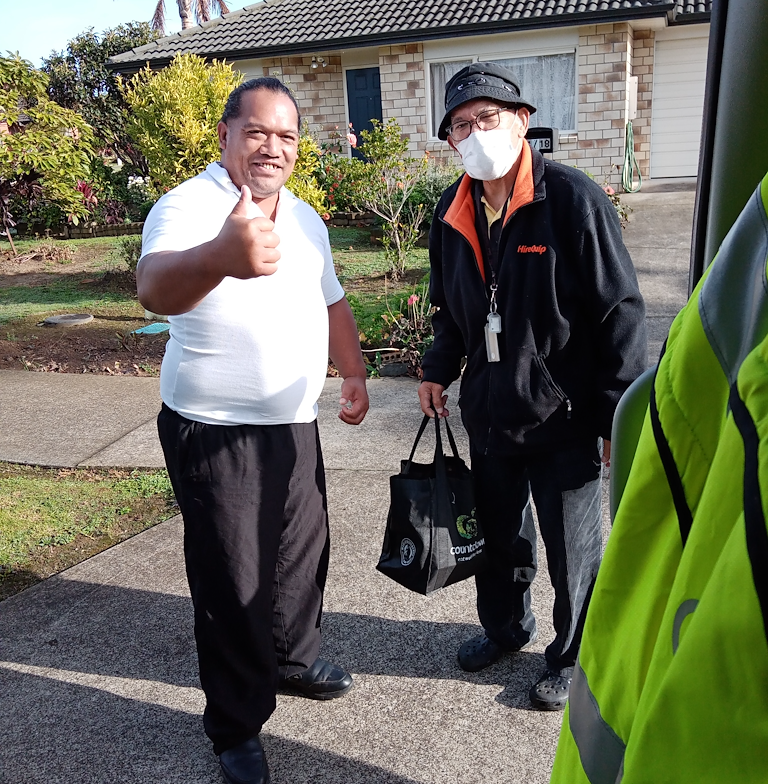 In Tāmaki for one Māori Warden couple Ane Karika (Ngāti Ranginui, Cook Island) and Maehe Nuku (Tainui, Ngāi Te Rangi) being able to speak multiple languages is one of the strengths of their efforts to support their community during Covid-19 pandemic.
"I think we're quite fortunate that a lot of our Māori Wardens are speakers of different languages and are often multilingual," she says. "It helps when we know words and phrases and can help to speak with our rangatahi (youth), adults and our kaumātua."
The couple who have been working with the Tāmaki Māori Wardens have been in and around the communities often assisting where possible.
"People recognise our faces and they often say to us 'it's so good to see our Māori Wardens out and about'," she says.
Ane explains though it's not about credit or accolade its about helping our community.
"I know after speaking with some of the bus drivers in the community and they see and hear about our elderly out and about and still struggling to do their everyday things just to survive every day during lockdown," she says. "It's really pōuri!"
At the time of the interview husband Maehe was assisting an 83-year-old Cook Island kaumātua get his morning bread and to maintain his daily routine during lockdown.
"He would go and wait for his bus and go for a walk around the community while going to buy his fresh bread from PaknSave and then wait for the bus to return home," says Ane.
"It's been a struggle for him."
For the past three weeks the pair have aided the kaumātua who lives alone in a retirement village. They pick up and return him after doing his daily shop.  The Māori Wardens provided protective clothing so that he was able to go and buy his goods safely.
"He loves it," says Ane. "We message his children and mokopuna who are stuck in their 'bubble' so that they know their Papa is safe and being looked after. I think it's extremely important that we look after our kaumātua."
Ane has a final message to whānau out there needing assistance.
"I have a 78-year-old mum and we're lucky to have a brother who is caring for her. You feel aroha for our elderly who live alone.
"Get in touch, if you are out there alone and need help, let the Māori Wardens know, we'll try and figure out how we can best support you," she says.
Photo: Maehe Nuku with one of the Cook Island elders