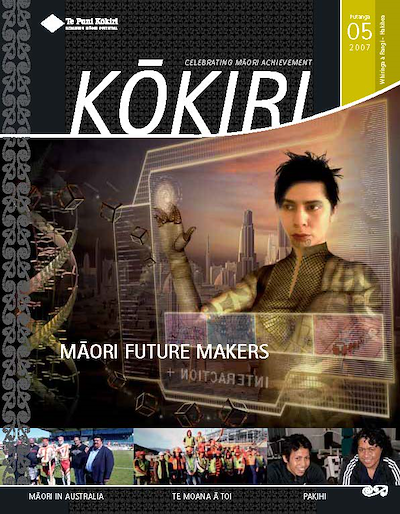 Ngā Rohe
Main Feature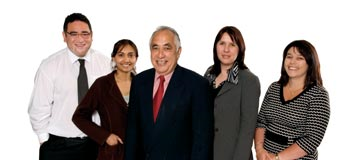 Māori Future Makers
Te Puni Kōkiri has just produced a Māori potential forecast report titled Ngā Kaihanga Hou - For Māori Future Makers. Project leader Hillmaré Schulze says Te Puni Kōkiri realised that it was crucial to start developing a sophisticated understanding of the future opportunities and challenges to Māori.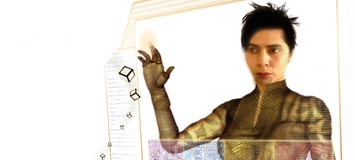 Māori and the Digital Age
A new generation of innovative young Māori are forging exciting career opportunities in the creative industries contributing to the innovation economy. Computer game developer Maru Nihoniho (Te Whānau ā Apanui, Ngāi Tahu, Ngāti Porou) is representative of this emerging Māori talent base.
Te Ao Māori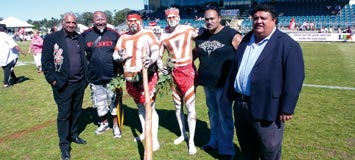 Māori in Australia
Te Puni Kōkiri's report Māori in Australia - Ngā Māori i Te Ao Moemoeā gives the most accurate picture of how many Māori live in Australia, why they went there, and how they're faring. The report also highlights that even though Māori are living and working in another country, they still identify as Māori and most still call New Zealand "home".
In Business
Creative New Zealand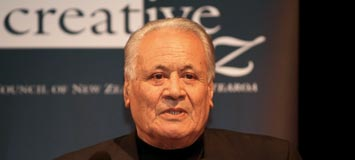 Honouring Sir Howard
This was the resounding message conveyed when Te Waka Toi, The Māori Arts Board of Creative New Zealand, presented Sir Howard with Te Tohu Tiketike a Te Waka Toi, the premiere award for Māori artists who have demonstrated a lifetime commitment to their art and who are leaders in their field.
Notices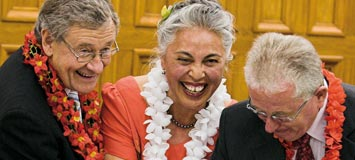 Charities Commission registers first marae
Kaiuku Marae is the first marae to become a registered charity under the new Charities Act 2005. "We are delighted to register our first marae and welcome applications for charitable registration from other marae," says Commission chief executive Trevor Garrett.
Youth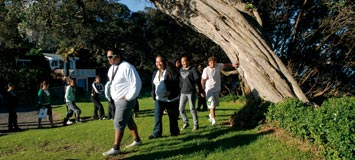 Future leaders of Tainui make Summit a success
One hundred and fifty potential Tainui leaders converged on Turangawaewae Marae to participate in the inaugural Tainui Rangatahi Summit. Rangatahi travelled from the South Island and Australia to attend. The summit was a key stepping stone, says Tainui Rangatahi Trust co-chair Norman Hill, in "connecting and reaffirming links" with the iwi's younger generation.
The Māori Trustee
Māori Language Week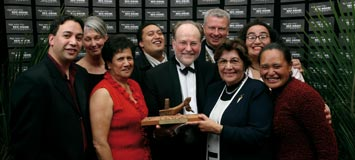 Māori Language Week Awards winners
If you wake up to Radio New Zealand flag-ship "Morning Report" not only do you now hear "the bird" but you also hear "the reo". Radio New Zealand won the Supreme Award at this year's Māori Language Week Awards for their innovative Māori language week programme including pronunciation training, opening and closing mihi in te reo Māori during live programmes and more. Radio New Zealand also picked up the Radio Award.