New research from Lincoln University and Ihi Research shows how public investment in the Whānau Ora approach provides economic as well as social and cultural benefits to the country.
Published: Monday, 25 September 2017 | Rāhina, 25 Mahuru, 2017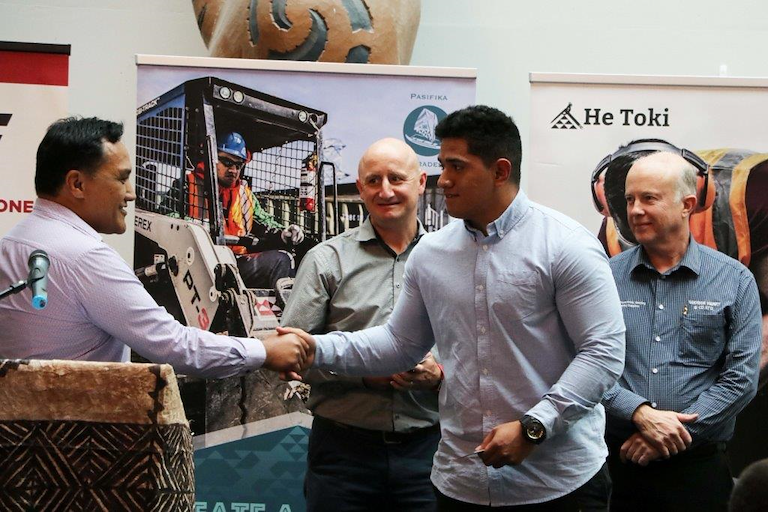 Ihi Research focused on the potential return on investment of the Whānau Ora initiative, He Toki ki te Mahi, which provides support for Māori and Pasifika apprentices working in the construction industry.  
"Our findings indicate the initiative would potentially return $7 for every $1 invested" says Professor Paul Dalziel from Ihi Research.
He said the initiative had many things in common with similar apprenticeship support programmes, but provided a key difference to the 39 whānau involved.
"It involves the whole whānau. The whānau are part of the journey, consequently it is more robust then some programmes I have studied the past," Mr Dalziel says.
Dr Catherine Savage of Ihi Research says, "This research is significant because these outcomes wouldn't be possible through a service-delivery based approach.
"Initiatives such as group training schemes, youth leadership camps, fitness and lifestyle, nutrition and culture focused entities are all built around the philosophy of Whānau Ora – driven by whānau for whānau.
"The most important finding is the opportunity for social connection. That's incredibly important...It's just as important for your health as giving up drugs, giving up smoking, reducing your weight or having a healthy diet."
Chair of He Toki ki te Mahi, Dr Eruera Tarena says the increasing numbers of young Māori in the workforce presented an opportunity to up-skill the working population.
"The findings show the benefits of supporting Māori to be successful early in their careers. We're able for the first time to show how all people in our community can benefit from Māori success," he says.
"It's not just enough to get into the industry. We need to support our whānau to realise their potential, to move up to have a promising career where they are certified, qualified and ideally moving to be the employers as opposed to the employees. We need a concerted effort to get young Māori into the workforce and support them to realise their potential."
The initiative was one of 38 initiatives involving 54 whānau engaged in a unique range of investments which are driven 'by whānau, for whānau' across the width and breadth of the South Island.
The whānau commissioning model has increased cultural connection for whānau and is achieving significant improvements to health, wellbeing and longevity.
The research was undertaken by Te Pūtahitanga o Te Waipounamu, the Whānau Ora commissioning agency for the South Island. You can view "Measuring the Economic Impact of Whānau Ora Programmes: He Toki ki te Mahi Case Study" here.
To find out more about Whānau Ora, check out the website of Te Puni Kōkiri.