NZ Post is known for connecting people with what they care about. But it's also connecting Māori staff with their full potential thanks to a partnership with Te Puni Kōkiri.  
Published: Wednesday, 21 April 2021 | Rāapa, 21 Paengawhāwhā, 2021
Fifteen per cent of the NZ Post workforce is Māori. Until recently a pattern was in place where, despite the numbers, Māori were not rising through the ranks to leadership roles says Claire Venn, Principal Organisational Development Consultant for NZ Post.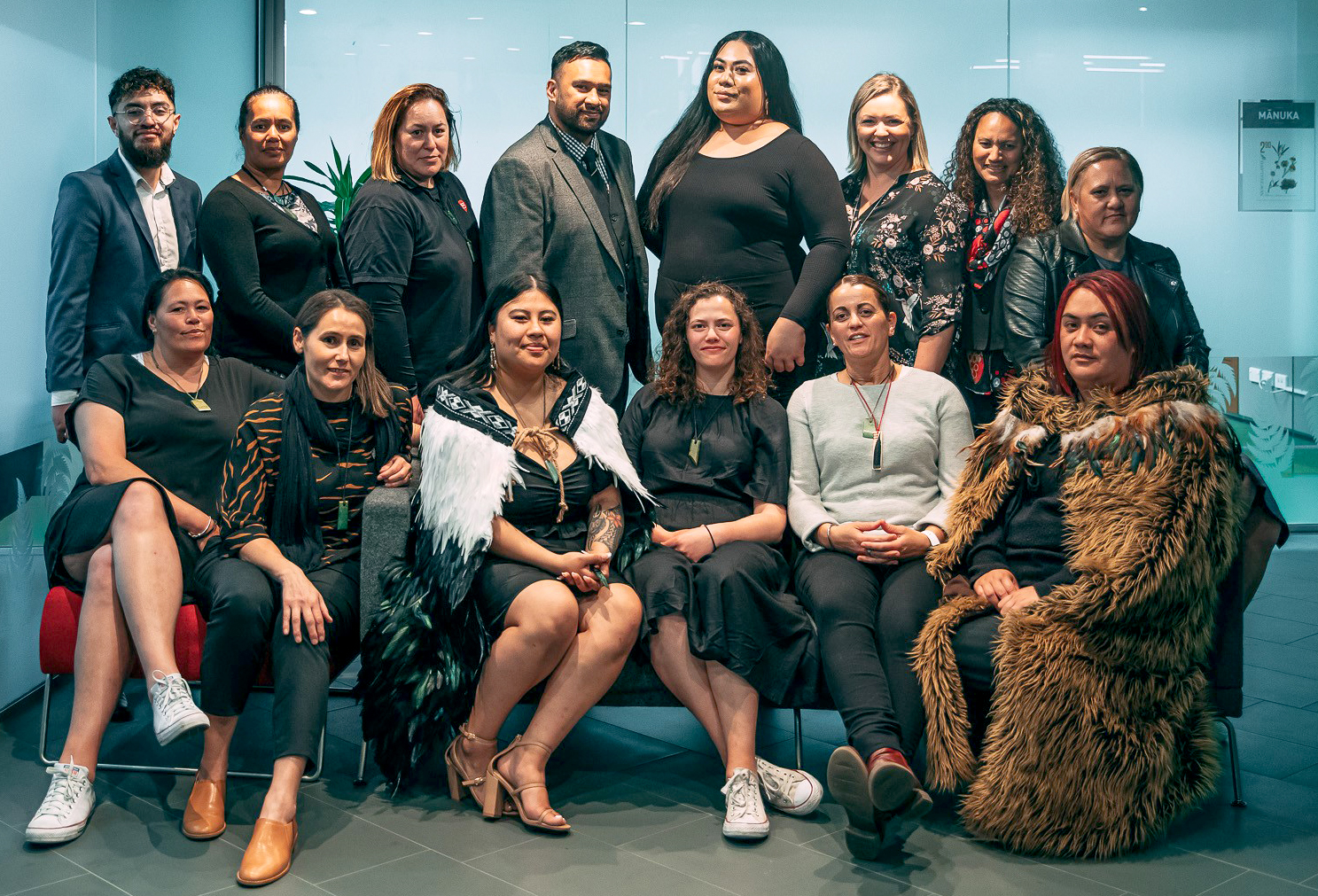 "In response we partnered with Te Puni Kokiri and leadership development consultancy, Indigenous Growth Limited to introduce 'Te Hononga – the Connection', our Māori leadership programme.
"Now almost half our graduates have changed roles, moved into leadership positions or are looking to move into leadership positions as a result."
NZ Post worked with Te Puni Kōkiri Cadetships to provide Te Hononga. Cadetships support employers in a range of industries to mentor, develop and train Māori staff of all ages so they can take on more senior roles, extend their career paths and boost workforce development.
Fronting Up to Leadership
Part of Te Hononga involves people coming up with ideas of how to raise the profile of te ao Māori in the organisation. Groups pitch their ideas to NZ Post's Executive Leadership Team (ELT) during graduation, usually on a marae.
Some of the green lit initiatives include a collaborative Māori arts project and culturally immersive waka ama experiences for staff.
"Each time we've done this [Te Hononga graduation], our ELT has been blown away," says Claire. "Not just by their presentations, but also by the growth in our people."
The programme was piloted in 2019 and is now in its third year.
From Print-Mail Operations to Mentor
Among the raft of new Māori leaders is Leana August. She ran NZ Post's successful waka ama project earlier this year.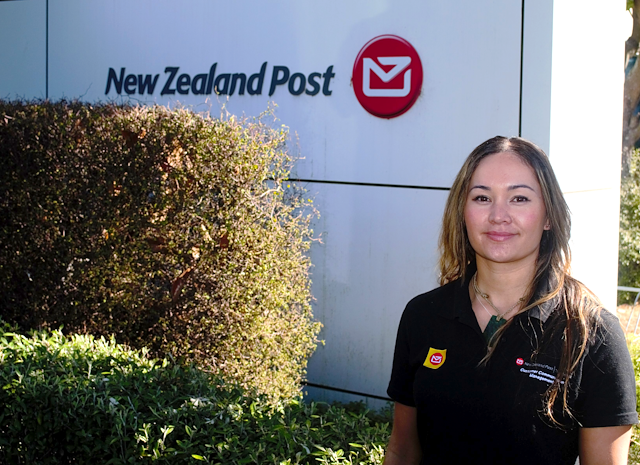 Leana (Ngāti Tūwharetoa, Ngāi Tūhoe) had been with NZ Post's Christchurch operations for seven years when she signed up for Te Hononga. She was contemplating her career options and wanted to take action on her future.
"I'd worked my way up to a supervisor role at the Print and Mail Centre but because mail volumes are declining, I couldn't really see a future for myself there. So when I saw Te Hononga advertised on the staff intranet, I was keen to find out how it could help me grow professionally as well as personally."
Kaimahi like Leana travelled from around the country to course sessions in Auckland. In between wānanga, the aspiring leaders were given executive coaching to translate what they were learning into their everyday lives. One of Leana's big 'take-aways' was the idea of putting herself first.
"I would always put my whānau first but I would end up exhausted and it would impact on my mental health. But once I started to put my needs first, it had a domino effect. When I'm happy, it passes along to my daughter, my partner and my work-colleagues too!"
The six-month course also offered Leana a way to reconnect with her cultural identity and develop leadership skills including public speaking.
After graduating from Te Hononga, Leana secured a new role in the Courier Post division of the company. It gave her more flexible time to spend time with her daughter and taught her new skills in sales and marketing. Then she won one of NZ Post's highly coveted Silver Awards recognising employee excellence.
Coaxing Others' Potential
Now with a hunger for ongoing success, Leana is a mentor for a new leadership programme for all NZ Post staff called 'Mauri Tū' (read on to find out more). Leana believes she can tautoko others whose lack of confidence holds them back.
"I love seeing people grow and come out of their shells, and if you had the opportunity, why wouldn't you want to become the best version of yourself?"
"Now when I encounter situations I want to run from, I tell myself one of my favourite quotes from Te Hononga, 'feel the fear and do it anyway.' I love it so much, I even bought the tee-shirt!"
Watch Leana and her peers talk about what they learned through Te Hononga in this video of their graduation.
Turning the Tide
Claire Venn says Leana's success as typical of many Te Hononga graduates.
"People who have completed the course say they have had a total mind-shift in relation to their mahi. Before they would just come to work to do a job. But now they know they can have a career, which they previously didn't think was possible."
NZ Post has had a mind-shift too. Claire says the company wants to be a better Treaty partner and to acknowledge the importance of te ao Māori throughout the business.
"Over the years we have dabbled in te ao Māori, but we want to not only look at how we engage with our Māori employees but also ask, 'what does a te ao Māori strategy for NZ Post look like?"
"And that's part of our education process. We need to get people to understand Te Tiriti o Waitangi, equity and what privilege is all about."
To help provide that education, Te Hononga graduates are helping to design and facilitate the new programme 'Mauri Tū'. It is envisaged that Mauri Tū will bring all staff on a similar journey to that of Te Hononga.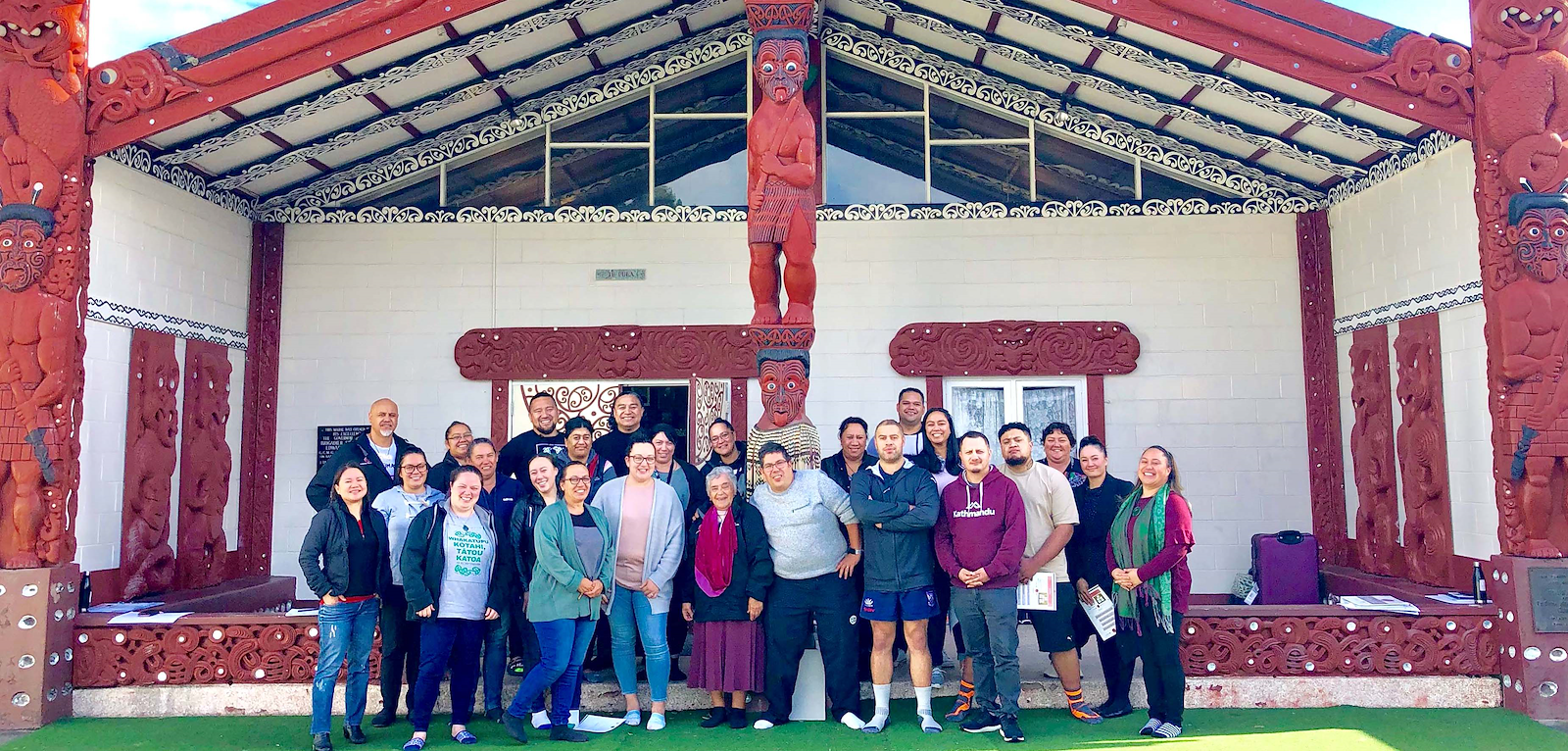 "One of the challenges Te Hononga graduates face is they are ready to go off and take on the world. But their managers and others in the business aren't necessarily in the same space.
"That's where we hope Mauri Tū will help ensure everyone is on the same waka moving forward" says Claire.
To find out more about the Cadetship programme contact your closest Te Puni Kōkiri regional office.