Te Puni Kōkiri has been delivering the Cadetships programme since 2010. It is a programme that supports employers to develop, mentor, train and grow full-time permanent Māori staff in order for them to take on more senior roles within an organisation.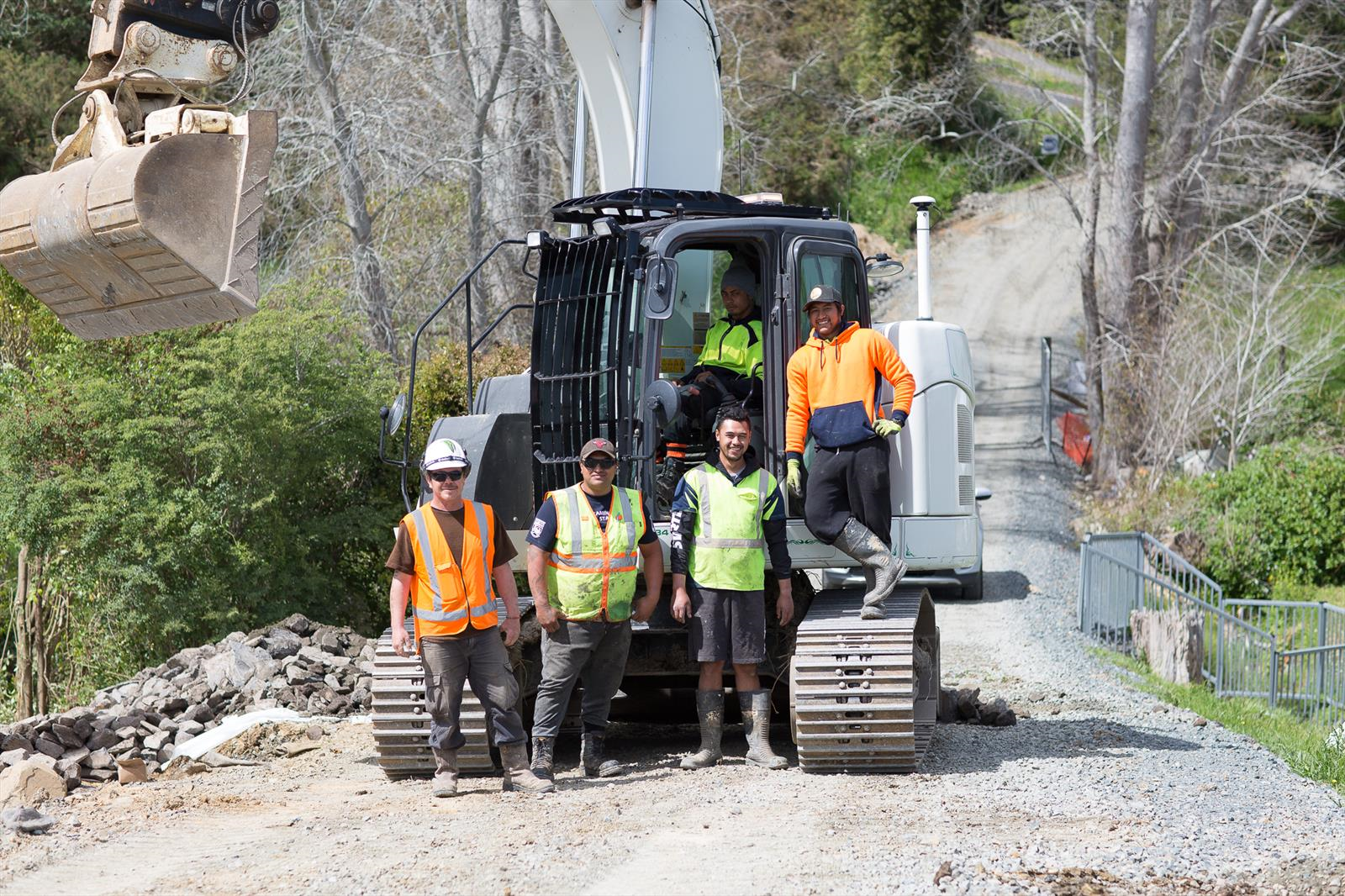 Through the successful long-established Cadetships programme Te Puni Kōkiri can provide up to $10,000.00 per each Māori individual ("cadet") that you provide with at least 6 months of structured and tailored mentoring, training and development.
Case Studies
Read more about some of the successful partnerships that we've had with some of the big companies across Aotearoa New Zealand and how they have successfully implemented the Cadetships programme into their organisation.
Application Form
Employers can find the Funding Guidelines and Application Form here.
More questions
For more information contact your nearest Te Puni Kōkiri Regional Office.
Frequently Asked Questions
View Frequently Asked Questions here
Events and Updates
Latest events and updates for this section are listed below.
Developing Māori leaders in an emerging market on their own land

New Zealand Manuka Group is a medium-sized Whakatāne-based primary industry business operating in partnership with Māori land owners in the Bay of Plenty to produce manuka oil straight from manuka trees being grown on Māori owned land.

Setting standards for herself and others around her

Ongelle Fincham (Ngāti Kahungunu) is a Programmer for Downer based in Wellington. Ever since she saw the company's promotional video about Te Ara Whanake, the Māori leadership programme, she was keen to go on it. When she was asked to attend, her only answer was "Yes!"

Learning more about yourself to help others

Driver/operator Darryl Takerei (Ngāti Raukawa) works for Downer in the Taranaki region. In 2015 he completed the Downer Māori leadership programme, Te Ara Whanake, and found that he learned more about himself than he expected.

Empowering others through mana and respect

Jonno Webster (Ngāpuhi) is the Surfacing Operations Manager for Downer at their Taranaki hub. He received an invitation to participate in Te Ara Whanake, the Downer Māori Leadership Programme through one of his colleagues.

Northdrill – Cadets making a difference for whānau

Only starting two years ago, North Drill Limited is providing people in Te Tai Tokerau with the opportunity to learn, grown and develop. The company which is owned by Bronson Murray (Te Rarawa, Ngāti Haua) and his wife Ida Jean (Te Rarawa, Ngāti Haua, Ngāti Kahu o Torongare), utilises the concepts of whakapapa and whanaungatanga to recruit and train cadets.