Te Puni Kōkiri congratulates authors of Tangata Whenua: an Illustrated History Atholl Anderson FRSNZ, the late Dame Judith Binney FRSNZ and Aroha Harris, whose book won the 2015 Royal Society of New Zealand Science Book Prize.
Published: Monday, 29 June 2015 | Rāhina, 29 Pipiri, 2015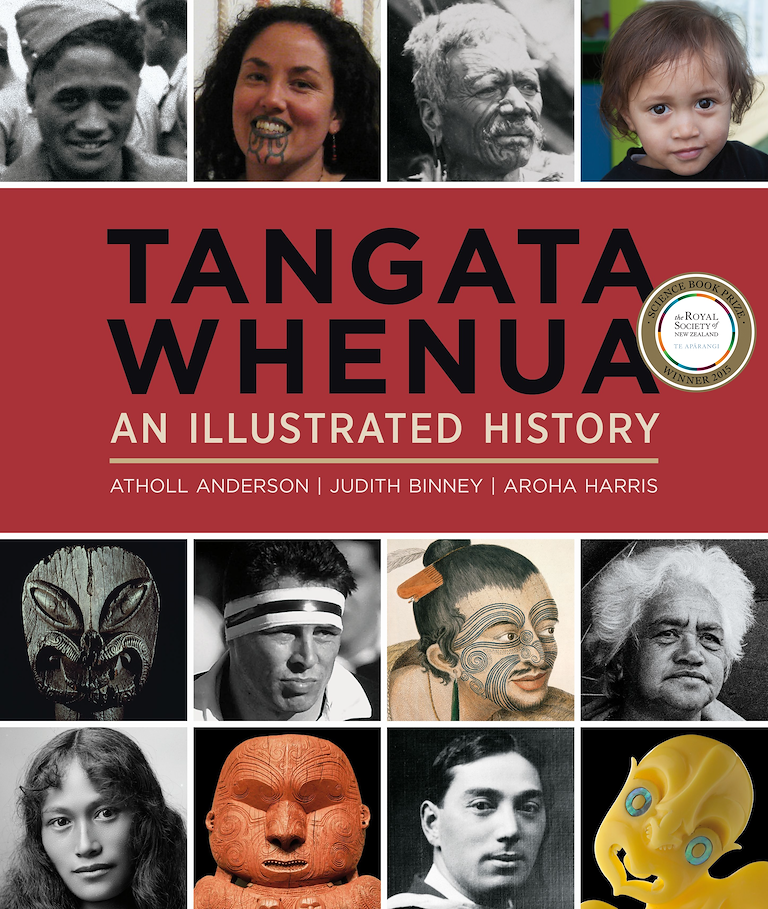 The book truly is an illustrated history; the images were a major part of the production, featuring a range of images from the 20th century that had never been published before. In addition to being a history, it is based on research on genetics and climate science as well as:
archaeology (the study of past human activity through material left behind by human populations)
anthropology (study of human society)
ethnography (study of culture)
paleoecology (study of past ecosystems or environments, reconstructed from fossils).
Tangata Whenua: an Illustrated History is also the Gold winner at the Pride in Print Awards 2015, and was selected by the New Zealand Listener as one of the best books of 2014.
Aroha Harris featured in Kōkiri 31 –read Tangata whenua, it's a good story on the Te Puni Kōkiri website.