Ahuwhenua Young Māori Farmer of the Year 2015, Hannah Wallace is urging all young Māori farmers to enter the 2016 competition.
Published: Monday, 9 November 2015 | Rāhina, 09 Whiringa ā-rangi, 2015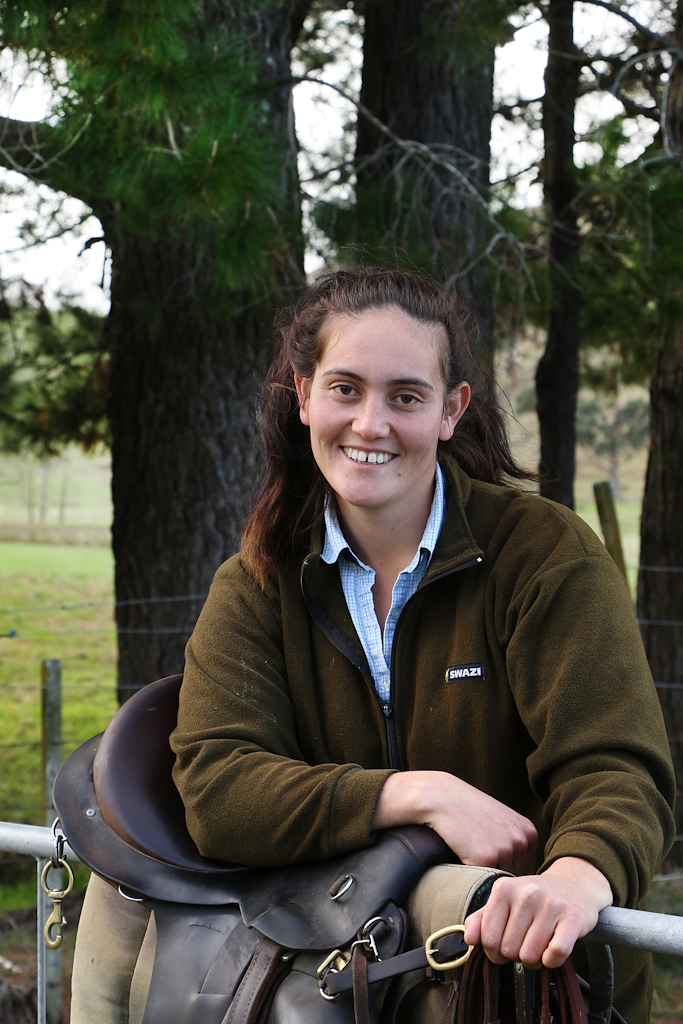 Hannah is also the first woman to win the award. She says the opportunities that have come out of the competition were overwhelming. Hannah is now an ambassador representing young Māori farmers.
"It will change your life and give you the confidence to want to succeed," Hannah says. "The opportunities that have come out of it for me have been overwhelming - speaking at various events, numerous job offers and rubbing shoulders with the big guys!"
"So far it's been an amazing journey, the people I have met and the places I have been. I never thought I would ever do anything like this, it's been breath-taking."
"Winning this competition has given me the confidence to want to achieve my dreams of owning or leasing my own farm. It gave me a real confidence boost and made me realise that, yes us females can be farmers, and yes we are good at what we do because we are right up there with the boys," Hannah explains.
"There are a lot of people out there who are willing to help us young people to achieve our dreams. Just do it because it's an amazing experience you will never forget!" Hannah says. "Being the first female to win makes the achievement that much greater, it's a privilege to be representing this award."
Te Puni Kokiri, Te Tumu Paeroa, Primary ITO, and Allflex sponsor the award.
Mary McCulloch, Skills, Learning and Education Manager at Te Puni Kōkiri says entering the competition is a development opportunity for young Māori farmers already working on a dairy farm.
"If you have completed, or are working towards a National Certificate in Agriculture Level 3 or higher – this competition is for you," Mary says.
"Entrants will receive supportive feedback from an experienced judging panel The competition is also a chance to build a profile in the Māori agribusiness sector and make relationships with industry organisations that could support your career path. You will also meet other young farmers and foster networks across the motu."
As well as a cash prize, each of the competition finalists will receive a $1,500 training scholarship to help with their professional development.
Applications are open until 29 February 2016. To enter or for more information visit http://www.ahuwhenuatrophy.maori.nz/young.php