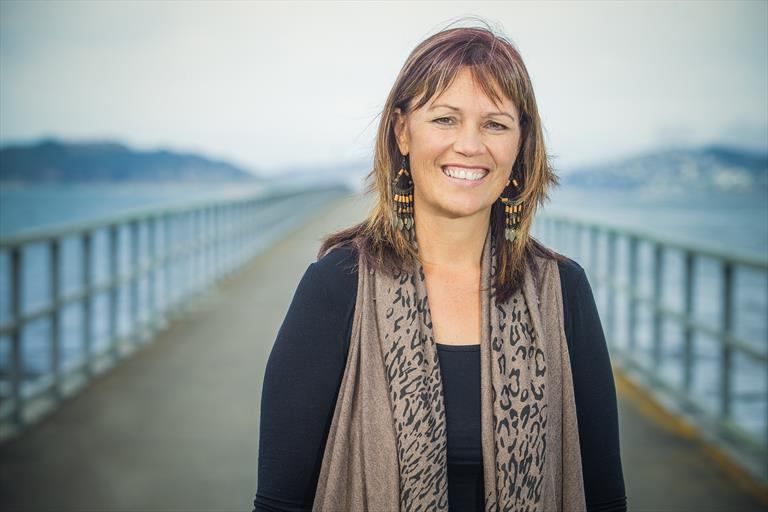 Te Puni Kōkiri is opening its new Te Upoko o Te Ika office in Porirua today, where it can serve more whānau in Te Tai Hauāuru, says regional manager Willis Katene.
"We are so pleased to be opening a modern, new office in a vibrant and thriving hub like Porirua – in the heart of Te Upoko o te Ika," she says.
"The new location of the office puts our regional advisors closer to the main highway, giving them better access to Māori communities in wider Wellington and up to Foxton."
The office was based in Lower Hutt for more than 20 years. Willis says regional advisors have strong ties with the community in Hutt Valley, and that will continue.
"Our relationships in the Hutt are very important to us, and we will continue to support those Māori providers, businesses and whānau from our new location," she says.
Te Upoko o te Ika office serves the greater Wellington region, so it is important that it is in a more central and accessible place for our rohe, Willis says.
"Our focus is to be more mobile than we ever have been and that means getting out and about in the region and going to the people who might not be able to get to us."
A formal ceremony this morning will officially open the new office at 12 Hagley Street, which is being shared with the Ministry for Pacific Peoples.
It is the second office Te Puni Kōkiri and the Ministry for Pacific Peoples share, following the opening of their Tāmaki Makaurau office in late last year.
Today's opening will start at 9.30am with a pōwhiri, followed by speeches by the Minister for Māori Development Nanaia Mahuta and the Minister for Pacific Peoples Aupito William Sio. Porirua Mayor Mike Tana will be there, as will representatives from iwi Ngāti Toa Rangatira and Te Atiawa.
Te Tai Hauāuru is one of six Te Puni Kōkiri regions that make up New Zealand. The region has six local offices including Nelson, Palmerston North, Taranaki, Taumarunui, Whanganui and Porirua. Te Puni Kōkiri National Office is also located in Wellington.
Attached Files