Te Wiki o te Reo Māori started on 14 September 1972, in recognition of the 30,000-signature strong petition to parliament for te reo Māori to be taught in schools.
Published: Wednesday, 9 August 2023 | Rāapa, 09 Hereturikōkā, 2023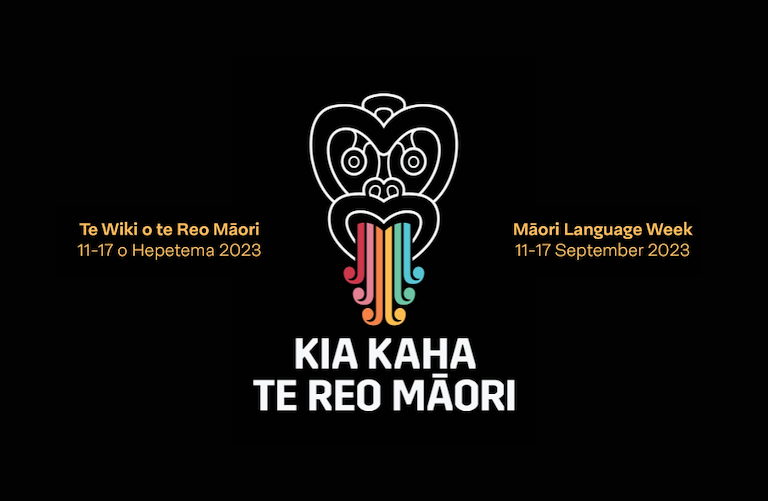 Te Wiki o te Reo Māori is a week-long annual event when te reo Māori is celebrated as an official language for all New Zealanders.
This year we celebrate Te Wiki o te Reo Māori on 11 – 17 September 2023.
Kia Kaha te Reo Māori – Make the Māori Language Strong, continues to be the theme for celebrations, with all New Zealanders encouraged to embrace te reo Māori within their homes, schools, workplaces and communities.
Te Wiki o te Reo Māori is central to Maihi Karauna, the government's Māori language strategy, with one of its ambitious objectives being to grow a million te reo Māori speakers by 2040.
As well as being a key strategic focus area for the work of Te Puni Kōkiri, the agency also aspires to become a workplace in which te reo Māori flourishes, grows and is sustained as the normal language of daily use. Celebrating, promoting and embracing Te Wiki o te Reo Māori is part of reaching this goal.  
Te Wā Tuku Reo Māori commemorates the moment the Māori Language petition was presented to Parliament in 1972. As part of Te Wiki o te Reo Māori celebrations, led by agency Te Taura Whiri, the Māori Language Commission one million people, groups, businesses and organisations are encouraged to speak te reo Māori on 14 September at 12 noon – to commemorate the moment.
Join Te Wiki o Te Reo movement and participate in the moment, by organising yourself, your whānau, your community group or workplace. Sign up on www.reomaori.co.nz and kōrero mai!
Click here to access resources and find out more about Te Wiki o te Reo Māori and Te Wā Tuku Reo Māori.