$33.84 million over four years has been secured in Budget 2019 for the continued revitalisation of te reo Māori.
This funding will support the aspirations of Te Whare o Te Reo Mauriora, a partnership model developed as part of Te Ture mō Te Reo Māori 2016. This whare acknowledges that both Crown and Māori have a part to play in revitalising te reo Māori - sustainable change can only be achieved in partnership with iwi and communities. 
Published: Thursday, 30 May 2019 | Rāpare, 30 Haratua, 2019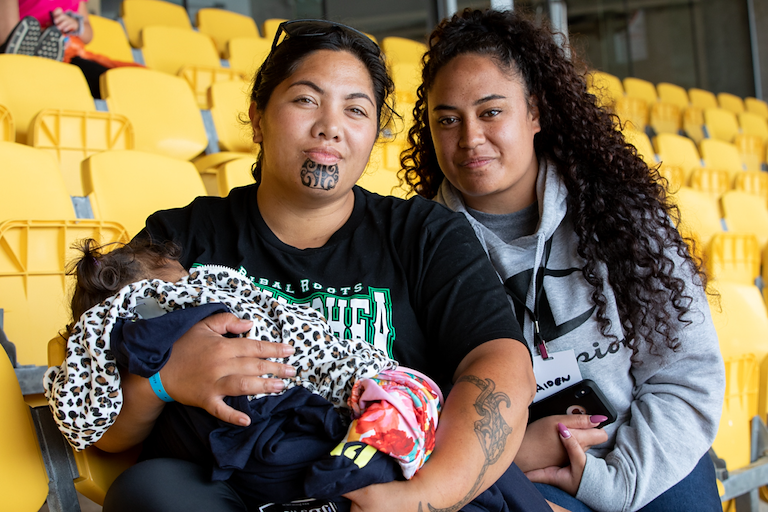 $13.84m has been allocated towards the implementation of the Maihi Karauna strategy to increase the status and use of the language across government and Aotearoa. 
The Government has made a strong commitment to the revitalisation of te reo Māori through the Maihi Karauna, which was launched by the Prime Minister at Te Matatini 2019 earlier this year. 
Now that the strategy is launched and funding has been allocated, implementation can begin. Te Taura Whiri will be leading that implementation. 
Te Taura Whiri will ensure every single core public service agency has a language plan by 2021, and will be supporting an increase in certified te reo Māori translators. This will strengthen the Crown's capability to engage with Māori-speaking communities. 
$14m has also been allocated to support the development of innovative te reo Māori media content.
The purpose of this funding is to increase engagement with te reo Māori on broadcast and online platforms, and will be administered by Te Māngai Pāho.
This will support the revitalisation of te reo Māori by making Māori media accessible to as many people as possible. Everyone should have the opportunity to engage with te reo Māori whenever they want, and wherever they are.
There will be a particular focus with this funding on creating innovative content for rangatahi audiences who are a priority group in the Maihi Karauna strategy. 
Funding has also been set aside within Vote Māori Development to support national and regional events that promote the active use of te reo Māori.
On the other side of Te Whare o Te Reo Mauriora, Te Mātāwai has been allocated $6 million to support the restoration of te reo Māori as a nurturing first language and to strengthen the partnership between Māori and the Crown in te reo Māori revitalisation.
Funding will be used to strengthen the implementation of the Te Mātāwai kāhui investment model, as well as supporting the strategic policy function Te Mātāwai has in relation to the Maihi Karauna and Te Whare o Te Reo Mauriora.
For nearly two years, Te Mātāwai has been actively working within Māori communities to realise the aspirations of whānau, hapū and iwi. This new funding will allow Te Mātāwai to further reinforce this mahi.
A joint Memorandum of Understanding has already been signed between Te Taura Whiri, Te Puni Kōkiri and Te Māngai Pāho to launch the first wave initiatives for the Maihi Karauna. These activities include online micro-language lessons, rangatahi workshops, a national youth reo Māori summit and a social marketing campaign.
Activities funded through Budget 2019 will support these first wave initiatives in having te reo Māori seen, heard, and spoken everywhere, every way, by everyone, every day.
Learn more about the Maihi Karauna here; learn more about Te Mātāwai here; learn more about Te Māngai Pāho here.