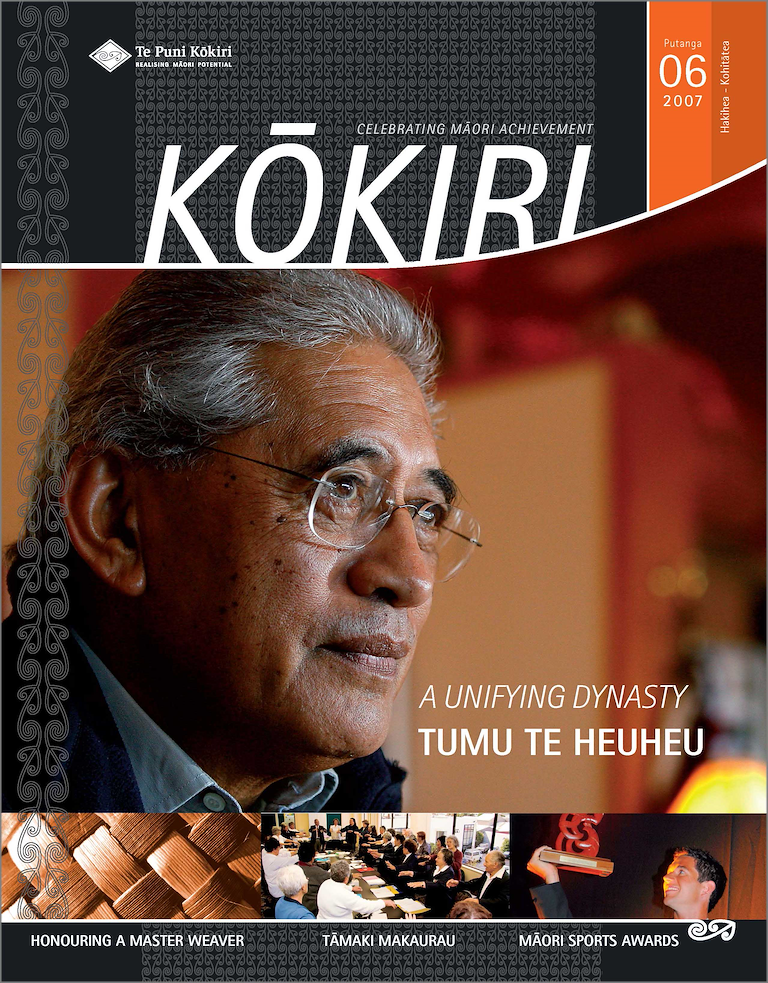 Ngā Rohe
Te Moana ā Toi: celebrating kaumātua

Kaumātua from throughout Te Rohe Potae o Tūhoe were treated to a weekend of fun, social activities, commemorative events, hui and wānanga.

Waikato: protecting our kaumātua

The inaugural National Kaumatua Service Providers Conference was held at the Glenview International Hotel, Hamilton.

Takitimu: 140 years of achievement

Te Puni Kōkiri supported St Joseph's Māori Girls' College 140th anniversary. This event was held to recognise the founders of the college in 1867, and the significant contribution the college has made to Māori and New Zealand.

Te Arawa: Ngāti Whakaue education

Te Taumata Mātauranga o Ngāti Whakaue was established by Ngāti Whakaue Trusts to implement strategies aimed at improving educational outcomes for the tribe.

Te Tairāwhiti: Mana Wahine

Wairoa hosted a Mana Wahine Dinner to celebrate the achievement of Māori women in the community. The event was supported by Te Puni Kōkiri and the Ministry of Women's Affairs.

Te Waipounamu: TOA Sports

TOA Sports is a one-year full-time course offered by the Christchurch Polytechnic Institute of Technology (CPIT) as a joint venture between He Waka Tapu Trust, the Christchurch City Council and Te Puni Kōkiri.

Te Tai Hauāuru: Rangatahi Summit

Te Puni Kōkiri supported the second bi-annual Whanganui Rangatahi Summit 2007. The main theme of the summit was to encourage the celebration of Whanganuitanga through whanaungatanga and kotahitanga. Toi Māori was the main medium to inspire learning and participation among rangatahi.

Te Whanganui ā Tara: ngā kaitiaki o te tuatara

South Island iwi Ngāti Koata have gifted 130 tuatara to the Karori Wildlife Sanctuary in Wellington to protect the native species. A pōwhiri to welcome Ngāti Koata and the tuatara was hosted by Wellington iwi Te Ātiawa and marked the special occasion.

Te Taitokerau: moana ki te rangi

Linking Northland's remote Ngātiwai coastal communities using communication technologies is the goal of Ngātiwai Trust Board.

Tāmaki Makaurau: "Huihui ka tū, wehewehe ka hinga"

I te tau 1993 tīmata ai Te Rōpū Kaumātua o Ōwairaka ki Tāmaki ki te whakatairanga ki te whakakotahi i ngā kaumātua o Tāmaki Makaurau.
Main Feature
A unifying dynasty

Te Heuheu Tūkino VIII – known to all as Tumu te Heuheu, Paramount Chief of Ngāti Tūwharetoa - received an Honorary Doctor of Literature award from Massey University at a special graduation ceremony at Waihi Marae recently.

Tumu's global influence

When Tumu te Heuheu became Chair of the UNESCO World Heritage Committee, he was the first New Zealander to hold the prestigious year-long tenure.
Te Ao Māori
Building libraries not prisons

Hastings's Camberley Primary School was the first in the country to introduce Alan Duff's Books in Homes Scheme. There they have begun to talk about the "Duffy generation". Fifteen years on, the first children to go through the programme are now having children of their own.
In Business
Best Baits

When Best Baits owners Tane Zanders and Rachael Gibb cast a line to Te Puni Kōkiri's Business Facilitation mentoring programme, they got the support they needed to grow their business and run it more efficiently.

Hospitality Māori style

The Māori tourism industry recently launched a marketing initiative, ke Manaaki Card, that aims to inject more than one million dollars back into Māori tourism annually. The Manaaki Card is not only a phone card for national or international calls, but also has more than $1,200 worth of offers and discounts from the best of Māori tourism operators nationwide.
Creative New Zealand
Toi Ake

In 2001 the wharenui of Puketeraki Marae, just out of Dunedin, was opened after being re-built with the assistance of pūtea given to all rūnaka from the Ngāi Tahu Waitangi claim settlement. This was a significant opportunity for Kati Huirapa Rūnaka, who had not seen a whare whakairo in the area for more than 100 years.
Notices
And Action!

Young New Zealanders are being encouraged to pick up a camera and make the most of summer by making a short film on what it means to be a young person in New Zealand today.
In Sports
World champion rower wins top Māori sports award

World champion rower Storm Uru is the supreme winner of the 2007 National Māori Sports Awards. Te Tohu Tākaro o Aotearoa Charitable Trust hosted the prestigious black tie ceremony at the Energy Events Centre in Rotorua.Uru beat a world-class field of finalists to take the title of senior Māori sportsman for the second year in a row before accepting the supreme award – the Albie Pryor Memorial Māori Sportsperson of the Year.