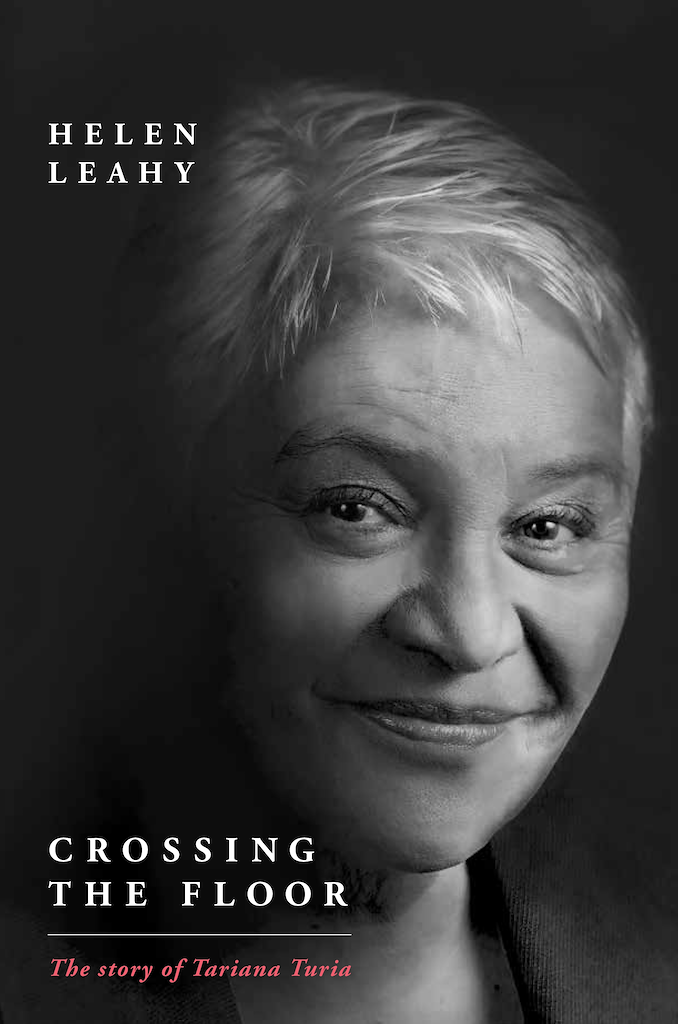 Crossing the Floor is a fitting title for the biography of the Honourable Dame Tariana Turia. It captures the moment in 2004 when she crossed the floor of the debating chamber to vote against the Foreshore and Seabed Act.
This led to the formation of the Māori Party and Tariana standing as an MP and co-leader of the party. In the Te Tai Hau-ā-uru by-election she took 92.74 percent of the valid votes which Māori Development Minister, Te Ururoa Flavell, described as a result that was "…just 0.71 percent lower than Premier Richard Sneddon in 1905." 
Dame Tariana also received the highest number of valid votes ever, of any female politician in New Zealand Parliament.
She served for 18 years as a Member of Parliament and during that time advocated for tobacco reform and spoke out against sexual abuse, violence and racism. Her name is particularly synonymous with leading the Whānau Ora initiative. On 8 April 2010 (her birthday), Tariana became the first ever Minister for Whānau Ora.
At the launch of the biography Minister Flavell described it as a story from the heart. "It is a love story; of grandmothers and mokopuna, of the superhuman strength of George, her rock, of friends that care, of whānau who believe in the power of the collective and of activists who never say never."
The biography is written by Helen Leahy who worked in Dame Tariana's office for many years and it draws on the experience and insights of more than 40 sources who share their stories about the popular leader.
Crossing the Floor – The Story of Tariana Turia is available online at www.huia.co.nz.