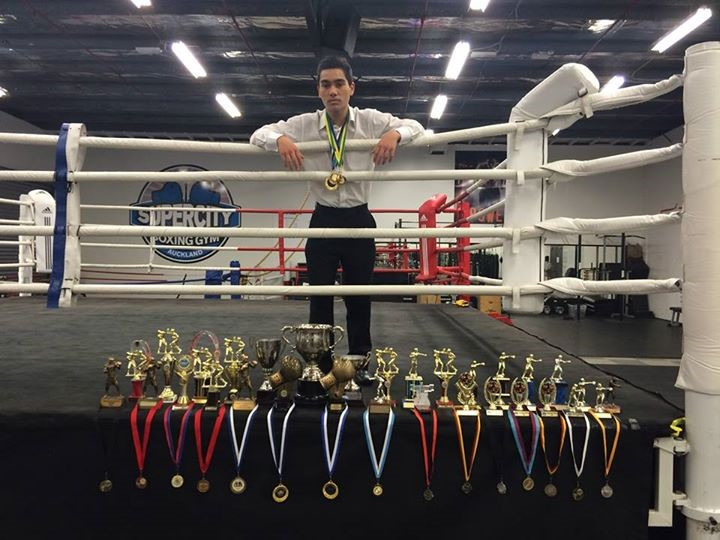 Te Puni Kōkiri recently supported two young boxers to represent Aotearoa at the Junior World Boxing Championships in Russia.
A goal that both Rakai Kirkwood (Tainui) and Jayden Downs (Tūwharetoa) had been working towards for years.   
Rakai has three New Zealand titles and three Australian Golden Gloves titles to his name.  He has his sights on the 2018 Commonwealth Games in the Gold Coast, Australia and the 2020 Olympic Games in Tokyo.
Jayden started boxing at 10 and has won two national titles and holds three Australian Golden Glove titles.  He also aims to participate in the Commonwealth Games and the Olympic Games.
Fifty two countries and more than 500 boxers aged between 14 – 16 years old fought at the Championships in 13 different weight categories.
Rakai fought in the 60kg (lightweight) division with 35 other boxers.  Jayden (Tūwharetoa) fought in the 57Kg (featherweight) division also with 35 other boxers.  Theirs were the two most contested weight categories.
Both had first round losses, Rakai by a narrow split decision.
Amanda Kirkwood, Supercity Boxing acknowledged Te Puni Kōkiri for our support saying, "without your support they would not have been able to embrace a completely new atmosphere that will continue to develop them as they progress through their careers.  Both gained much experience from skill development and sparring sessions with world ranked coaches and boxers."
Amanda says, "From a boxing perspective they learnt many things.  Boxing isn't simply a sport, it is a chance at a better life.  It is someone's only chance to seize opportunity and literally fight against their struggles; these boxers are willing to die in the ring.  They are desperate to succeed.  They carry the fighters' attitude through everything they do."