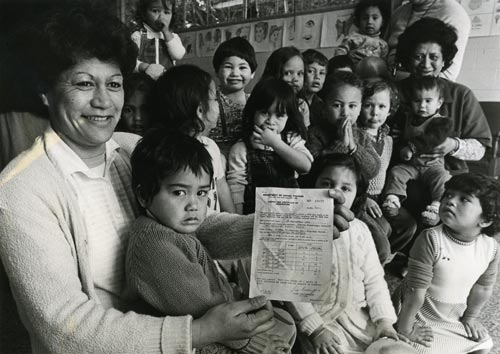 The Te Reo Māori Bill is to be enacted in te reo Māori and English setting a new standard for law enactment in New Zealand.
In October 2015, Māori Development Minister Te Ururoa Flavell announced Cabinet has agreed to the Māori Language (Te Reo Māori) Bill being enacted in dual languages, with the reo Māori text being the authoritative version.
"I am pleased that Cabinet has agreed to the landmark decision to enact the Bill in Māori and English. That will mean the reo Māori text will prevail in law," says Minister Flavell.
Other approved changes included urban Māori representation on Te Mātāwai and maintaining Te Taura Whiri i te Reo Māori (Māori Language Commission) and Te Māngai Pāho as Crown Entities.
Another key proposal approved by Cabinet included giving legislative status to two Māori language strategies, one being the responsibility of the Crown, which will focus on national-level issues. The second, will be the responsibility of tangata whenua and will focus on matters at an iwi and community level.
"These proposals further support the goal of strengthening a strong Crown and Māori partnership for coordinating efforts to revitalise te reo Māori," says Minister Flavell. 
The Bill is currently being considered by the Māori Affairs Committee. The Committee is scheduled to be report back to the House of Representatives by 26 February 2016.
This recent significant undertaking in te reo Māori follows a series of reo Māori milestones, some of which have been captured in this timeline 'The Journey to the Māori Language (Te Reo Maori) Bill'.
PHOTO CAPTION: Supervisor Mihi Harrington displays licence with Pipitea Marae Kōhanga Reo staff and children 1982. Photo credit – Alexander Turnbull Library, Dominion Post Collection (PAColl-7327). Ref: EP-Ethnology-Māori-Pipitea.