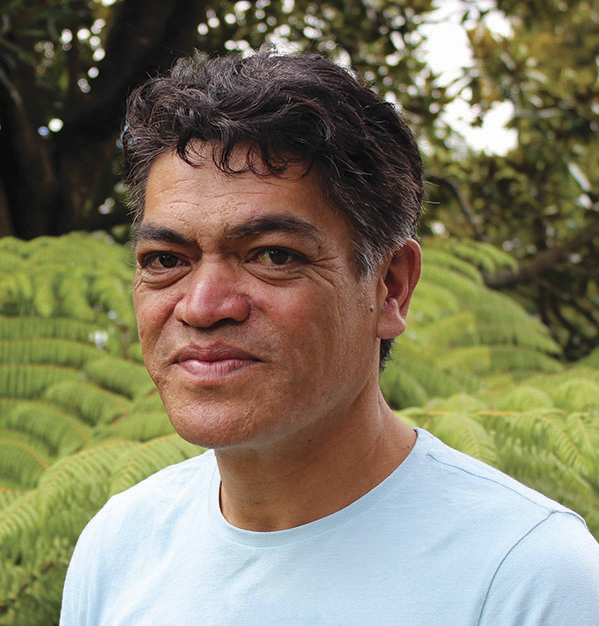 Twenty years on from the Waikato-Tainui Raupatu Settlement, the words of the late Sir Robert Te Kotahi Mahuta still resonate: "It marks the turning point in our destinies," he said. "Both Waikato-Tainui's and the Crown – but wider still in terms of the destiny of this country."
On 22 May 1995 Waikato-Tainui signed their Deed of Settlement, becoming the first iwi to sign a Treaty settlement with the Crown – creating a milestone moment in the history of Waikato-Tainui and for Aotearoa New Zealand.
Shane Solomon shares that no settlement will ever truly reconcile in true terms: "You don't get perfect settlements."
Shane was a part of the tribe's legal team who, under the formidable leadership of the late Te Arikinui Dame Te Atairangikaahu and the late Sir Robert Te Kotahi Mahuta, achieved the Deed of Settlement.
He says their team was small: "There was Bob as the lead negotiator, John Te Maru and his wife Myrtle, Barbara Harrison, Beau Pohatu, and of course Denise Henare."
All who were tasked with the unamiable job of not only reaching a settlement, as well as what it possibly would look like for many of the descendants – a task which Shane described as 'scary'.
"We were the first iwi in Aotearoa to lead settlement discussions with the Crown, so for us there were two tensions that we were constantly aware of. The first was, is the settlement going to be good enough and is it sustainable, and the other tension was, how might we going to affect other iwi," says Shane. "For us we maintained the principle 'I riro whenua atu me hoki whenua mai'. Then in 1994 Sir Doug Graham, then Minister in Charge of Treaty Negotiations, finally clicked to the land for land principle. From that point both sides knew there was going to be a settlement."
On 21 December 1994 a hui-aa-iwi was called at Tuurangawaewae Marae to inform the people of the negotiations progress. The legal team, decided to 'test' the idea of settlement with those present and see if they were willing to settle.
"At that hui they endorsed Bob to continue negotiations and that he decide what the settlement package would look like," said Shane.
The same day, Sir Doug Graham and his team were summoned to Hopuhopu.
"I don't think Doug expected us to do that, but we called him back, and again both teams were to-ing and fro-ing," says Shane.
Also at Hopuhopu were Trust Board members, enjoying their end of year break-up. This is when Bob and Doug went for their notorious 'walk and cigar'.
Shane remembers the Crown officials were horrified: "When they came back, Bob had Doug agree to two things if he wanted us to sign that night – the interest payment of $20-30 million on top and the relativity mechanism. Doug had to run it passed Bill Birch [Finance Minister] and Jim Bolger [Prime Minister]. Bolger just said if it's going to get them to sign, then we'll agree to it."
That evening Waikato-Tainui made history as the first iwi to sign a Heads of Agreement with the Crown.
A year later on 22 May 1995, Waikato-Tainui signed their Deed of Settlement with the Crown at Tuurangawaewae Marae. The settlement included redress of $170 million in compensation, the procurement of various Crown-owned properties and more importantly an apology from the Crown acknowledging that the confiscation of our tribal lands was wrong and completely unjust.
"What was really important to the old people, more so than anything else, was the apology from the Crown," says Shane.
Following the signing Shane says the late Sir Robert Mahuta insisted each successive generation should double the tribal estate. He asserts the iwi is achieving that, however: "Twenty years since settlement we shouldn't become complacent, and always being innovative."
"We all agreed that our settlement was not going to benefit our generation. It's for our future generations," says Shane. "Like Bob we need to keep looking and planning five generations ahead, and continue to build on what he and the old people achieved for us 20 years ago; so we truly become sovereign and re-establish ourselves with the same status we had in the 1850's."
At a celebration held at Tuurangawaewae marae this year hundreds of people gathered to reflect, remember and commemorate this important occasion.
Photo credit: Reproduced with the kind permission of Waikato-Tainui Lands Trust.
Te Ekenga o te 20 Tau mai i te Whakataunga Kerēme
Me he kupu ōhāki i puta i te 22 o ngā rā o Haratua i te tau 1995, nā Tā Rāpata Te Kotahi Mahuta aua kupu. Ko ia tonu te kaihautū matua o tēnei whakataunga, he mea hira  tonu ki te motu, "He tohu tēnei o te huringa o te ao," tāna kī. "Ko te ao o ngā iwi o Waikato-Tainui, ko te ao o te Karauna – waihoki, ko tērā o te motu whānui."
I taua rangi, i hainatia te Whakataunga Take Tiriti a Waikato-Tainui. Ko te iwi tuatahi tēnei i whakaae ki tētahi whakataunga tiriti ki te Karauna. He kaupapa nui tēnei ki a Waikato-Tainui, otirā, ki ngā iwi katoa o tēnei whenua.
He tauira tēnei whakataunga mō ngā kerēme o iwi kē. Heoi anō, i roto i ngā whakawhitinga kōrero i waenga i a Kōkiri me Shane Solomon, e mārama ana te rongo atu e kore e ea ngā nawe katoa i ngā whakataunga tiriti. "E kore e taea e te whakataunga tiriti te whakatutuki mārika i ēnei take," te kī a Mr Solomon
Ko Shane tētahi o te rōpū e mahi ana i te taha ture o te kerēme. Ko Te Arikinui Te Atairangikaahu rāua ko Tā Rāpata Te Kotahi Mahuta ngā kaihautū o te kaupapa. Koia nei te rōpū i whakatutuki i tēnei Whakataunga Take Tiriti.
He rōpū paku noa iho rātou i taua wā. "Ko Rāpata te kaikōkiri matua, mātou ko John Te Maru rāua ko tōna hoa rangatira, ko Myrtle, ko Barbara Harrison, ko Beau Pōhatu ko Denise Hēnare." He mahi uaua tonu. Ko tā rātou, he whakatutuki i te whakataunga me te whakatakoto i tētahi whakaritenga e whai wāhi mai ai ngā whakatipuranga ki ngā hua.
"Koia nā tētahi o ngā take taumaha ki a au," te kī a Shane
"Ko mātou te iwi tuatahi o Aotearoa ki te kōkiri i tēnei kaupapa ki mua i te aroaro o te Karauna, nā, e rua ngā take taumaha ki runga i a mātou. Tuatahi, me eke te whakataunga ki ngā hiahia o te iwi o taua wā, o ā muri hoki. Tuarua, me whai whakaaro mātou ki te pānga o tēnei whakataunga ki ngā iwi katoa o te motu," tā Shane.
"I ū mātou ki te whakaaro, 'I riro whenua atu, me hoki whenua mai', nā, nō te tau 1994, kātahi ka tau atu te māramatanga ki runga i te minita o te wā, i a Doug Graeme mō tēnei take nui ki a mātou. Mai i taua wā, kua mārama ngā taha e rua, kāore e roa ka tutuki tēnei whakataunga."
I te 21 o Hakihea i te tau 1994, i karangahia tētahi hui ā-iwi ki te marae o Tūrangawaewae ki te whakamōhio atu i ngā nekeneke o ngā whakawhitinga kōrero ki te iwi. Nā ngā kaimahi ā-ture te take e pā ana ki te whakataunga o te kerēme i whakatakoto ki mua i te iwi.
"Ko te otinga o taua hui, ka tautokona anō a Rāpata hei kaihautū o ngā whakawhitinga kerēme, otirā, kei a ia hoki te whakatau mō te whakatutukinga o te kerēme," te kī a Shane.
I taua rā tonu, ka tonoa a Doug Graeme mā ki te haere atu ki Hopuhopu. "Ki a au, i te āhua ohorere a Doug i tērā, heoi anō, ka hoki mai a ia ka tīmata anō ngā whakawhitinga kōrero," tāna kī. I taua wā tonu, i te tū tētahi whakangahau mō te Poara Whakahaere. I a rātou e ngahau ana i te whare hākinakina, i te whakatau kerēme kē mātou. Koia nā hoki te wā i pā taua mahi rongonui, arā, ko te putanga atu o Rāpata rāua ko Doug ki te kōrerorero me te kaipaipa."
E mahara pai ana a Shane ki te wehi o ngā kaimahi a te Karauna i tēnā āhuatanga. "Nā, i tō rāua hokinga mai, i runga anō i te akiaki a Rāpata, e rua ngā take kua whakaaetia e Doug kātahi ka hainatia te whakataunga e mātou i taua pō tonu – ko te tahua moni hua e $20-$30 miriona tāra te nui me te tikanga o te tahua whai pānga. Heoi, me mātua whakaae atu anō a Bill Birch (ko te Minita Take Pūtea) rāua ko Jim Bolger (ko te Pirimia). Ki tā Bolger, mēnā ka hainatia e rātou te whakataunga i runga i aua āhuatanga, ka whakaae atu mātou."
He pō hira tonu tērā i te hītōria o Aotearoa – ko Waikato-Tainui te iwi tuatahi ki te haina i tētahi Whakaaetanga Matua ki te Karauna.
Nō te tau whai muri mai, i te 22 o Haratua i te tau 1995, ka whakamanahia te Whakataunga Kerēme a Waikato-Tainui ki te Karauna i te marae o Tūrangawaewae. Ko ngā hua o te whakataunga ko te utu paremata o te $170 miriona tāra, ko te whakahokinga mai o ētahi o ngā rawa mai i te Karauna, otirā, ko te hua nui i puta mai ko te kupu whakapāha a te Karauna mō te murunga o ō rātou whenua.
"Ko te mea nui ki ngā kaumātua ko taua kupu whakapāha i te Karauna. I aronui mātou ki ō rātou whakaaro," te kī a Shane.
He kawenga nui tēnei whakataunga tiriti ki runga i a rātou. "Ki a au, he tāngata māia tonu a Rāpata rāua ko Doug. Kāore i tutuki ngā awhero katoa, heoi, e kore ēnei take e tutuki mārika."
Nā, ko te kī a Shane mō ngā rangi whai muri mai i taua wā, "Ko tētahi o ngā wero i whakatakotohia e Rāpata ki mua i a mātou i muri mai i te whakataunga, me piki te nui o ngā rawa ki ia reanga. Ki a au, e eke ana mātou ki tērā taumata. Ko tāku whāinga, ahakoa kua pahure te 20 tau mai i te whakataunga o tā mātou kerēme, me kaha tonu mātou ki te kimi ara hou mā mātou. Me mātua whai take ngā hua o te kerēme.
"I whakaae katoa mātou i taua wā, e kore tō mātou reanga e kite i ngā hua o te whakataunga. Mā ngā whakatipuranga kē tērā. Pērā ki tā Rāpata, me rangahau tonu mātou, me whakatakoto mahere mō ngā reanga e rima e haere mai ana. Me whakawhanake tonu i ngā hua o ngā mahi a Rāpata rātou ko ngā kaumātua i tērā 20 tau. Me tū rangatira anō mātou pērā ki tō mātou tū i te wā o ngā tau 1850."
I tēnei tau, i muia te marae o Tūrangawaewae e ōna tāngata ki te whakanui i te ekenga o te 20 tau mai i te whakataunga o ngā kerēme o Waikato-Tainui.