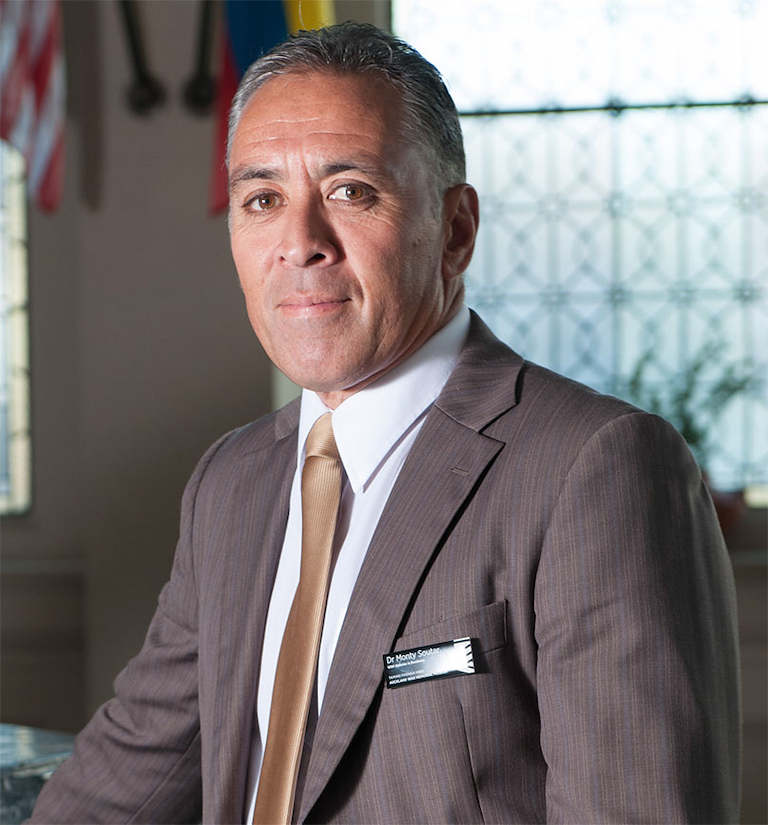 "I have seen them lie in the open at the foot of Chunuk Bair, mixed with Ghurkas, for two days and nights, when at least thirty per cent were either killed or wounded . . . I have seen them under all conditions of warfare, except the actual charge, and I am satisfied that better troops do not exist in all the world." Major JH Wallingford
On Valentine's Day 1915 the Māori Pioneer Battalion left to join the Great War that was raging across Europe. They eventually landed on the Gallipoli coastline on 3 July 1915.
Dr Monty Soutar is a senior historian for the Ministry of Culture and Heritage and the World War One Historian in residence at the Auckland National War Memorial Museum. He has been studying the Māori contingent for almost 20 years and is currently writing a book about the Māori participation in WWI. He is also an ex-serviceman and authored Ngā Tamatoa: The Price of Citizenship, considered the most authoritative publication recounting the exploits of the Māori Battalion's C Company.
The contingent was initially trained as garrison troops. Their days were initially consigned to trench digging, taking care of the camp, and prison guard duties. They quickly grew tired of these tasks and following repeated requests were assigned a front-line role.
When you ask Dr Soutar to reflect on some of the stories that he managed to uncover over the years he adds to Major Wallingford's account of the pre-assault of Chunuk Bair.
On the evening of 6 August 1915 the Māori contingent joined with a number of other regiments to clear the trenches on the Chunuk Bair hillside.
"It was a silent attack with no rounds in your magazine, just a bayonet on the end, you can't fire because you've got no rounds in your rifle."
Dr Soutar says it was a daunting task: "Staggered all the way up these ridges were Turkish trenches … its dark and you can't see you just have to clear anything in your way."
He adds it was supposed to have been be a silent attack until the Māori contingent started "Ka Mate" in the pitch black which gave the show away completely. However, they were soon joined by the rest of their mates.
When he visited Gallipoli, Dr Soutar tried to imagine what "Ka Mate" must have sounded like that night.
"They screamed out 'Ka Mate' and charged and they're going uphill at the first trench and leap in ready to deal to anything that might move, however there wasn't a Turk to be found, they'd gone. Would you stay in the trench?"
"That's what they excelled at – close quarter fighting with the bayonet and rifle in the trenches but it was for many of them almost a natural ability," says Dr Soutar.
"You can only train a soldier to a certain degree but when you're in the dark in the trench you've got to call on something extra. Even though people don't like to hear this I would say for them it was in the blood."
During his Māori Battalion WWII research project Dr Soutar interviewed soldiers who were part of the infamous 42nd Street Bayonet charge in Crete.
"What you see in the All Blacks has got nothing on it when lives are at stake. When old soldiers tell stories about this aspect of Māori warfare they talk about the screaming haka which immediately made their hair stand up."
According to Dr Soutar the assault that night was a defining moment for Māori. He believes their reputation as front-line soldiers could probably be attributed to that single assault.
It is difficult to understand the motivations of those who signed up to join the contingent.
"It was the first time Māori had served overseas in a theatre of war – previous to that their grandfathers and mothers were involved only in internal conflict in New Zealand."
"A wider audience got to see just how effective they were especially when it came to close quarter fighting."
Personal Connection
Monty's grandfather George Maxwell served in the Māori Pioneer battalion so it was easy for him to dedicate time to researching the unit. He was raised in Waikato but was taken to live on the East Coast two years before the war broke out.
"I think had he not been there he wouldn't have enlisted as willingly." While he missed the Gallipoli campaign, George headed to France where he was awarded a Military medal for conspicious bravery and devotion to duty at Passchendaele, France.
"They were wanting to prove themselves, they wanted to live up to the expectations," Monty says.
During research for Ngā Tamatoa Monty stumbled over some historical material from Sir Apirana Ngata which strengthened his resolve to delve deeper into the Māori Pioneer Battalion.
"The reason he wanted the WWII Māori Battalion's history published was because the Māori participation in WWI had been overlooked," says Dr Soutar.
"When the first lot left everyone thought the war was going to be over by the end of the year; getting killed or gassed was probably the last thing on their minds.
I know a lot of them would see the ships pulling away from Gallipoli with the wounded and wishing they were on it, just to get out."
Over the years there has been criticism directed at the decision to send troops to Gallipoli. Dr Soutar offers a more circumspect view.
"It's easy to criticise the generals of the time, but put in their position who knows what we'd do.
As a soldier, having been to Gallipoli and looking at where they landed, I thought what the hell were they doing here – I'm sure they were all thinking that.
When you're looking up at cliffs and the high ground, it is probably one of the worst case scenarios a soldier would want to face," he says.
Dr Soutar is currently collecting material to contribute to his book, and initially he thought there was not enough material around. However he has been pleasantly surprised at how much material whānau have kept tucked away over the years.
He knows he has a significant amount of work ahead, and Dr Soutar is determined to have the Māori story told so that future generations understand the Māori contribution to WWI.
Photo credit: National War Museum, Auckland