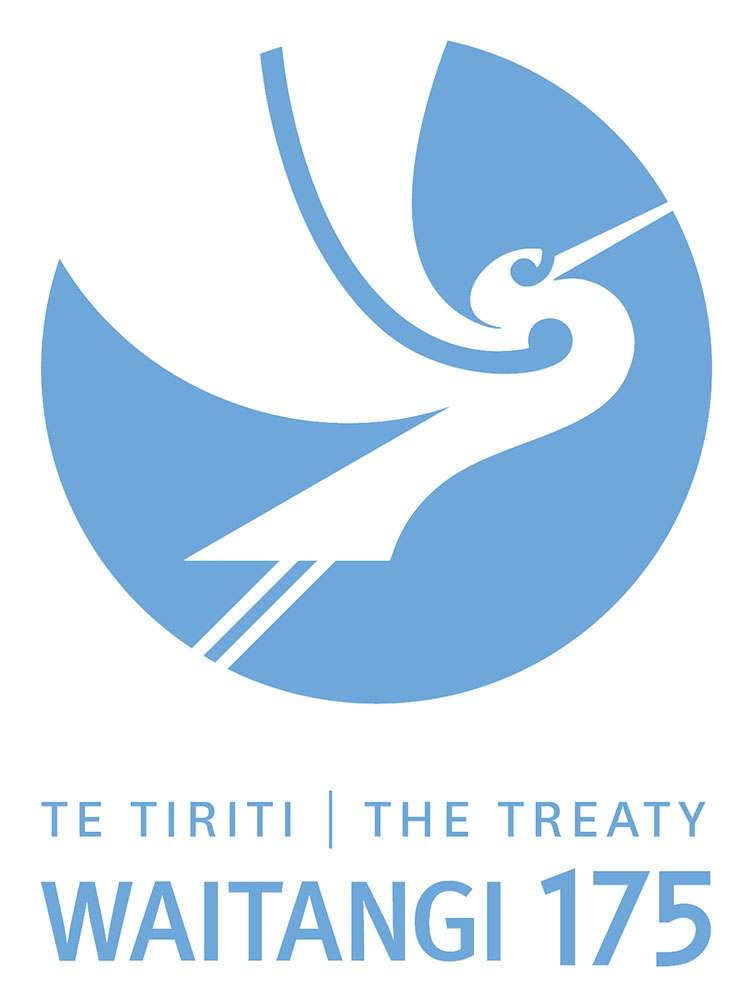 The Te Tiriti o Waitangi was signed at Waitangi on 6 February 1840 and in over 50 other occasions around the country.
In addition, 2015 also marks significant milestones in other historic treaty related moments in New Zealand's history, including:
40th Anniversary of the establishment of the Waitangi Tribunal
150th Anniversary of the Native/Māori Land Court
180th Anniversary of the Declaration of Independence
Treaty of Waitangi 175thcommemorations (Waitangi 175) represents an opportunity for New Zealanders to reflect on the significance of the Treaty as the founding document, what it means in 2015 and in the future looking ahead.
The commemorations are also an opportunity for a national conversation about the Treaty and where New Zealanders see a post-Treaty settlement society.
E Whakanui ana i te Ekenga o te 175 Tau mai i te Hainatanga o te Tiriti o Waitangi
Ko te tau 2015 te tau e whakanuia ana te ekenga o ngā tau 175 mai i te hainatanga o te Tiriti o Waitangi.
I hainatia te Tiriti ki Waitangi i te 6 o ngā rā o Pēpuere i te tau 1840. Nō muri mai, i hainatia anō te Tiriti i ngā huihuinga e 50 i tū huri noa i te motu.
Ka whakanuia ēnei hainatanga i ngā huihuinga whakamahara ka tū i tēnei tau.
Otirā, he maha tonu ngā kaupapa hira e pā ana ki te Tiriti me te hītōria o Aotearoa i te tau 2015;
Ko te ekenga o te 40 tau mai i te whakatūnga o Te Rōpū Whakamana i te Tiriti o Waitangi (10 Whiringa-ā-nuku 1975)
Ko te ekenga o te 180 tau mai i te Whakaputanga o te Rangatiratanga o Niu Tīreni (28 Whiringa-ā-nuku 1835)
Ko te ekenga o te 150 tau mai i te whakatūnga o te Kōti Whenua Māori (30 Whiringa-ā-nuku 1865)
I tēnei tau ka tū ngā mahi whakamahara i te 175 tau o te Tiriti o Waitangi, ko Waitangi 175 te ingoa. He tau tēnei e whai whakaaro ai ngā tāngata o Aotearoa ki tēnei kaupapa hira, otirā, ki te tino take o te Tiriti i te tau 2015, waihoki, hei ngā tau e heke mai nei.
Me matapaki te motu whānui i te Tiriti kia rangona ai ngā whakaaro mō te hanganga o tētahi pāpori i muri i te whakatutukinga o ngā kerēme