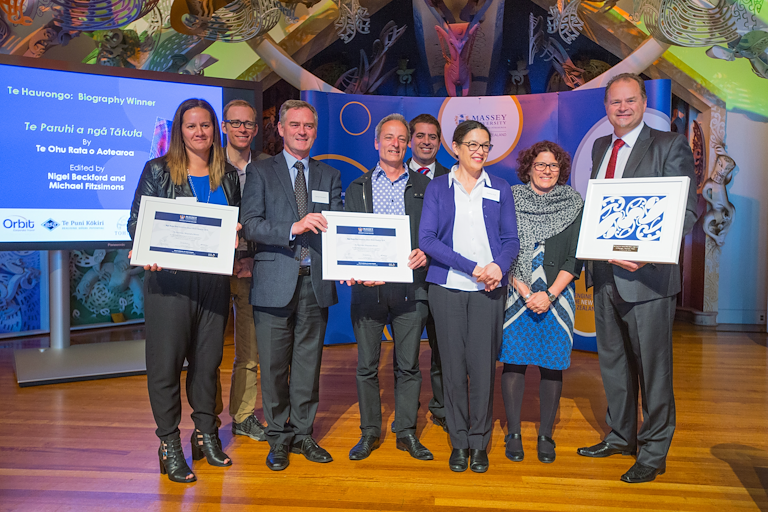 Imagine being told at school "You're just not bright enough" – it's not an impossible scenario and one that Dr Sylvia Kupenga names as her "Well, the hell with you" moment.
Dr Kupenga has been a GP (General Practitioner) for over 15 years and practices at Stokes Valley Medical Centre, Wellington. Sylvia's account is one of 27 inspiring stories shared by Māori doctors and students in award winning book Te Paruhi a Ngā Tākuta.
"Being a GP is the front-line of health," Dr Kupenga says. "I have had some people with me now the whole time I have been in practice. Looking after families, you will see them grow and evolve. And you become a specialist in individuals and families.
Māori concepts of health fit with the medical profession, addressing the individual as part of a whole, considering family, mental, spiritual, and physical health. Māori are used to listening to oral history, and listening to the patient's history is what General Practice is all about."
Throughout the book, and the interviews and stories shared by Māori doctors and students share some common threads: overcoming adversity, the road from school to career is not always linear, and whānau support is imperative to success.
Te ORA (Te Ohu Rata o Aotearoa - Māori Medical Practitioners Association) Chief Executive Officer, Terina Moke says the idea for the book was conceived based on three tenets: sharing the message that studying medicine is not linear; price 'so families and libraries can buy it; and proof that a career in medicine is achievable and rewarding for many Māori.
Dr Kupenga says determination and courage are key, and 'stick to the end goal, though you might deviate along the way'.
"You need to follow your dreams, and sometimes you will need to find other ways to get there. You will also have to do some things that you don't like: mine was leaving my whānau and Wellington to study medicine in Dunedin.