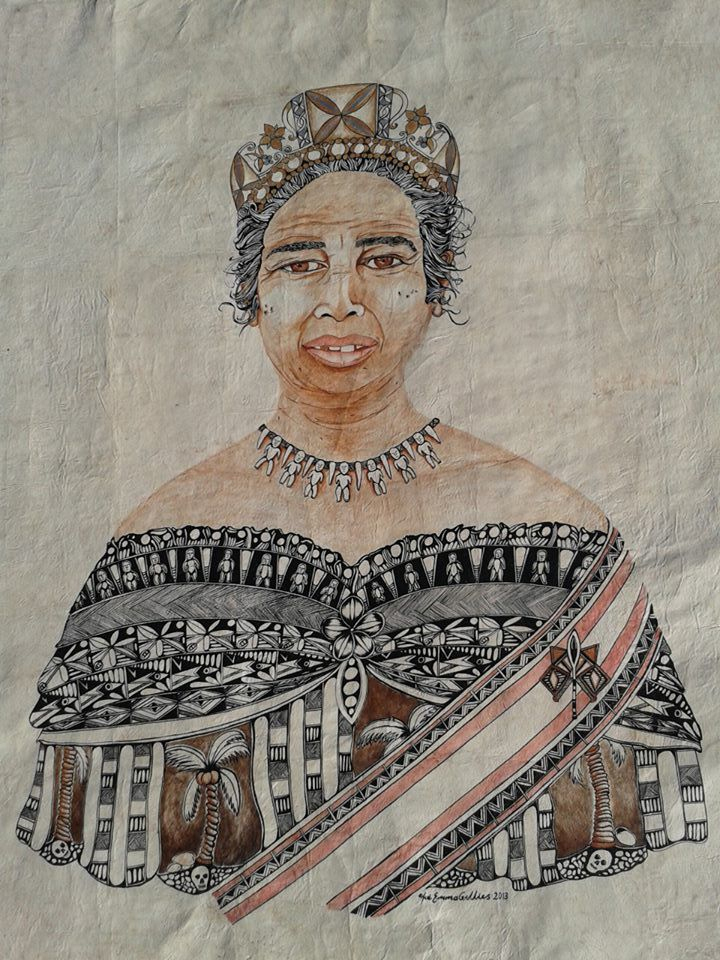 7 FEB - Nuku: Symbols of Mana
Opening at the Dowse Art Museum in Lower Hutt on 14 February, Nuku: Symbols of Mana is an exhibition curated by the 2014 Blumhardt Intern, Bridget Reweti (Ngāti Ranginui, Ngāi Te Rangi).
The kūwaha (entrance) of Nuku Tewhatewha features a carved woman breastfeeding and acts as a portal into the exhibition by providing the overarching framework: mana wāhine. The show features works by Maureen Lander, Octavia Cook, Tui Emma Gillies, Denise Batchelor, Erena Baker, Pauline Bern and Candice Stock and Joanna Langford.
19-21 FEB - Ngāti Toa tour
Explore the history of Ngāti Toa Rangatira iwi (tribe) on a tour of Wellington's stunning west coast, followed by a kapu tī at Hongoeka Marae. The tour has been organised by Te Papa in association with its Whiti te Ra! The story of Ngāti Toa Rangatira exhibition.
On this fascinating bus tour, hear legends and stories about historic landmarks, significant tūpuna (ancestors), fierce battles, key families, and building innovative industries. Visit Hongoeka Marae in Plimmerton for a welcoming kapu tī (cup of tea) and find out about the iwi today as they look towards the future.
7 MAR - Where the Apples Fall
Iconic New Zealand musicians pair up with their parents for a special concert in the Auckland Arts Festival that celebrates whānau, whakapapa and legacy in lyrics. Where the Apples Fall is on at the festival club in Aotea Square on Sunday 15 March.
How much of a musician's craft, experiences and sound are shared by his or her children? Get some intimate insights into the dynamics that have shaped some of our greatest artists and share the magic of music that binds and spans generations with spine-tingling performances from Whirimako Black and Ngatapa Black, Will Crummer and Annie Crummer, Tigilau Ness and Che Fu, and Mara TK and Billy TK Snr. MC'd by Nick Bollinger, this is an intimate and very special look inside the lives, traditions and familial ties of the crème of New Zealand's contemporary music community.
29 APR - Prime Minister's Education Excellence Awards
Entries for the Prime Minister's Education Excellence Awards close on Friday 20 March 2015. The awards recognise and celebrate outstanding achievements in early childhood education, primary and secondary schooling. Entries will be judged in four award categories as well as the Prime Minister's Supreme Award: Tākiri ko te ata.
To find out if you're eligible, please visit: www.pmawards.education.govt.nz.