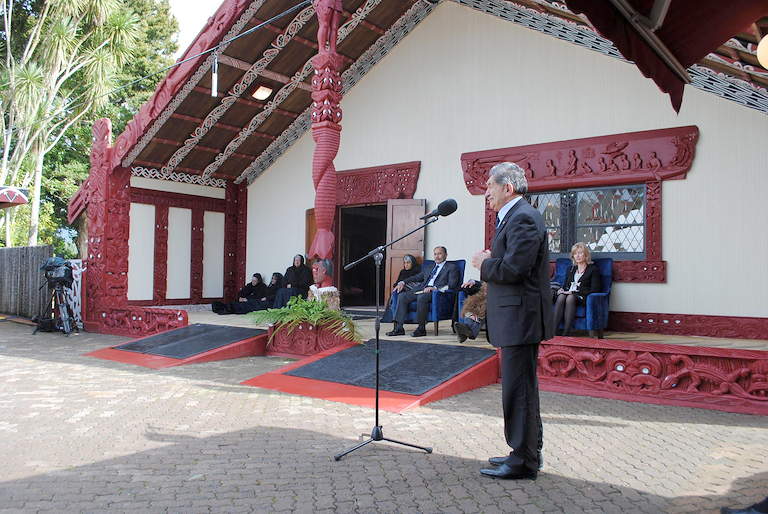 More Māori think of their ancestral marae as tūrangawaewae or a place to belong according to a new set of findings released late last year by Statistics New Zealand.
Taku marae e: Connecting to Marae 2013 is the first official report of its kind, that uses information released from the Te Kupenga survey conducted across New Zealand in 2013.
The report concludes the findings of the first official survey about Māori wellbeing, and it focuses on Māori participation at their ancestral marae.
Principal Advisor for Te Puni Kōkiri, Kelvin Lange, says the report reinforces the vital importance that marae play to Māori culture.
"Visiting marae remains an important way for many Māori to connect with their culture. The evidence from this report tells us that marae continue to be a vital aspect of Māori culture, and provide strong correlations to identity,"
"For instance for people who speak te reo Māori, or know all their pepeha or tribal identity, are more likely to visit their marae."
Taku marae e: Connecting to marae 2013 also indicates that 400,000 Māori know which of the nation's 800 plus marae are their own, and would like to visit more often.
Te Puni Kōkiri worked in collaboration with Statistics New Zealand to ensure the delivery of Te Kupenga 2013 survey about Māori well-being.
For more information check out: www.stats.govt.nz/browse_for_stats/people_and_communities/maori/te-kupenga/taku-marae-english.aspx