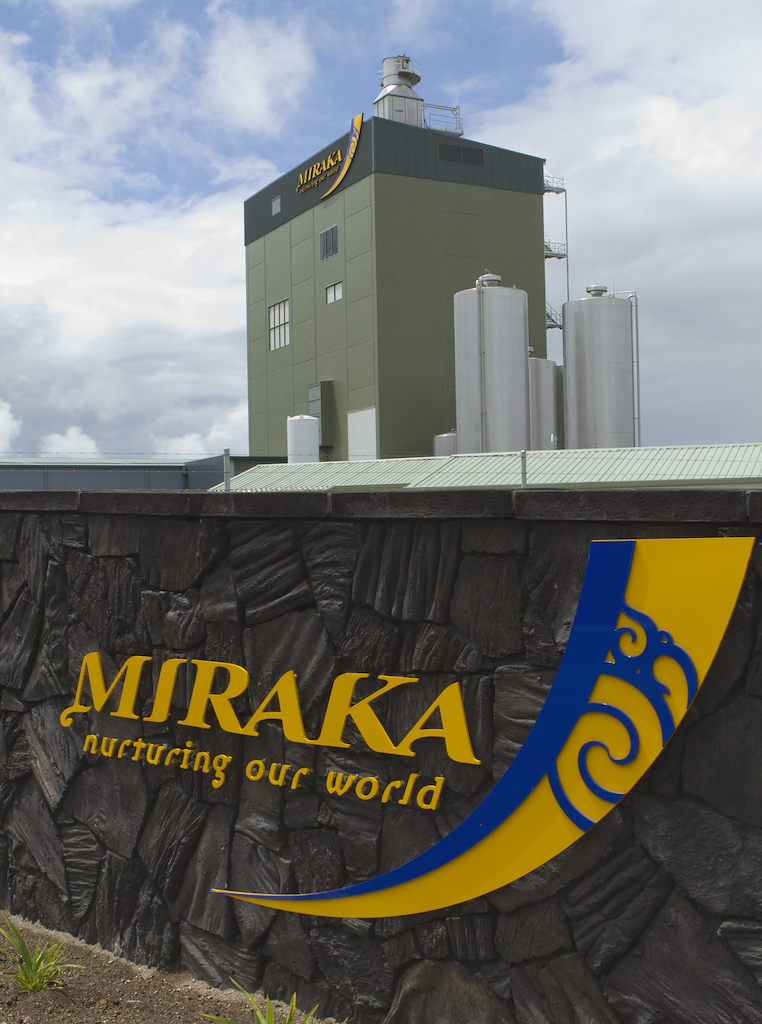 Established in 2011, Miraka is a predominately Māori-owned business that manufactures quality milk powder and UHT milk products for export to 23 countries throughout Africa, the Middle East, Asia, the Pacific, and Central and South America.
Its business is underpinned by the values of tikanga, kaitiakitanga, innovation, excellence and integrity. Miraka works closely with all its suppliers, monitoring and supporting them to ensure its high environmental standards are met. The price premium Miraka pays its milk suppliers has seen an additional $5 million injected into the local rural economy over the past three years.
Consistent with its values, the Miraka factory uses steam from nearby geothermal steam fields to operate the plant. Water extracted from the milk is irrigated onto adjacent farms and solids waste is transferred and consumed on a nearby worm farm.
Miraka was set up as a Māori-owned and managed vertically integrated dairy business in order to secure better returns for the owners. Māori customs and values are an integral part of the business, and a point of difference that leaves a lasting impression on those who spend time with the Miraka whānau.
The unique Māori influence and business environment that Miraka has created has generated considerable interest around the agricultural and dairy industry locally and worldwide. Miraka is proud to be a Māori business, to share its culture with others, and it is committed to protecting its assets and resources for generations to come.
This focus on protecting its resources provides a sense of sec competitive industry. Miraka has distinguished itself as the first independent New Zealand milk company to achieve profitability within its first year of operation.
"Our customers buy commodities and they're mostly indifferent about whether it's from a Māori-owned company or not, but from a relationship perspective it's very important. We invite our customers to Miraka, and welcome them onto the marae and the factory with a pōwhiri. When we visit our customers, we sing waiata to thank our hosts. Those cultural experiences, done with integrity and authenticity, help us build unique relationships and differentiate ourselves. We're a whānau business – we want people to come to Miraka, feel the relationship and remember it."
Richard Wyeth, CEO, Miraka